After the heavy rain of 14th August 2023, I set about looking back on days with similar totals in Durham since I started recording here.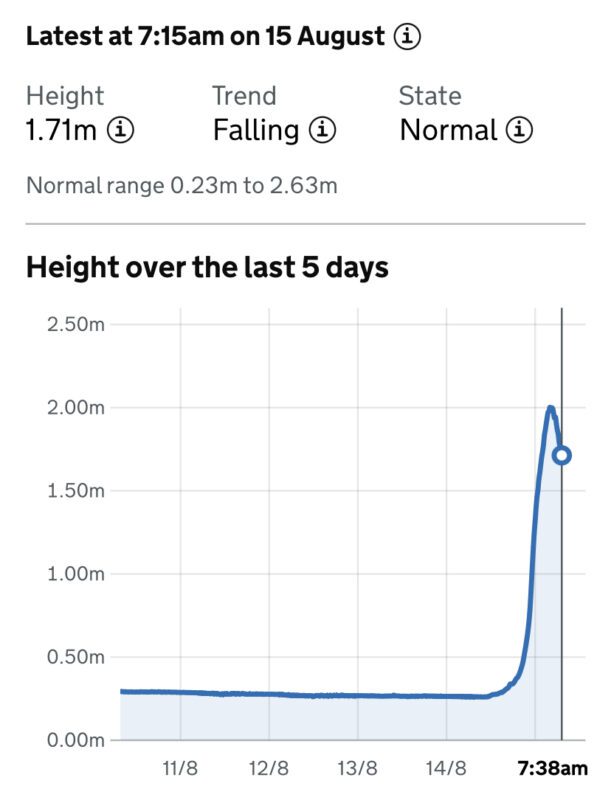 The total for 14th August was exactly 30.0 mm, which seems a suitable total to use as a threshold. Here's what I found:
14th August 2023   30.0mm
17th November 2022   55.7mm
5th October 2021   43.8mm
3rd October 2020   32.7mm
8th June 2019   31.8mm
22nd November 2017   49.3mm
The table shows that 30mm in a day in Durham is roughly a once-a-year event. It is also much more prevalent in the 2nd half of the year, all of the occurrences having been later than June.
Noteable 'close, but no cigar' days have been
23rd July 2023   29.3mm
23rd September 2020   28.5mm
28th August 2020   29.8mm
12th June 2020   29.2mm
27th July 2019   28.2mm
20th September 2018   28.2mm
(Visited 28 times)