We are getting so used to elevated temperatures that occasionally a month comes along that throws a spanner in the works. The worst time that it can possibly happen is in Summer. Against the backdrop of fierce temperatures in Southern Europe and USA, good old Britain gets a swing in the opposite direction.
After a record-breaking June, July 2023 has been very, very disappointing. The rain has returned, in the form of heavy showers from a W/NW quadrant, and temperatures have been struggling to reach the 20 degC mark. A short spell of hot weather from the 7th to the 9th is all the first half of July could muster.
As we reach the final third of the month, it seems like 17-18 degC is all we can expect, and this seems to be the regime going forward into August.
Heavy rain set in on 22nd July as a low pressure system approached from the west. This continued into the 23rd, with more heavy downpours. Eighteen of the first 23 days had rain. By the end of the month, the total had reached 113.5 mm, which is the wettest July since I started recording here, and the wettest summer month since August 2020.
Meanwhile, in the Mediterranean, severely hot weather brought fires, and on 22nd/23rd tourists were being evacuated from the Greek island of Rhodes.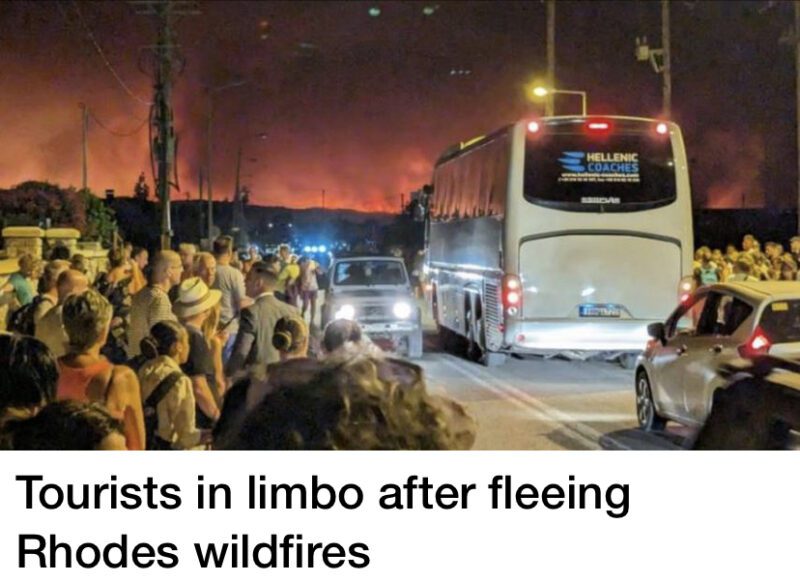 Final Monthly Weather Stats at Durham
The mean temperature for July 2023 came in at spot-on 16.0 degC. The average maximum was just a shade over 20 degC (20.3) and the mean minimum was just 12.8 degC. There were 10 more days with rain this July, and the predominant pressure pattern was a cyclonic one.
Look how these compared to July 2022.
July Temperature
Mean 2022: 18.2 degC
Mean 2023: 16.0 degC
Mean Max 2022: 23.0 degC
Mean Max 2023: 20.3 degC
Mean Min 2022: 14.4 degC
Mean Min 2023: 12.8 degC
Abs Max Temp 2022: 37.5 degC
Abs Max Temp 2023: 27.6 degC
Days > 20 degC: 2022 21 days
Days > 20 degC: 2023 15 days
Days > 25 degC: 2022 3 days
Days > 25 degC: 2023 10 days
July Rainfall
Total 2022: 65.3 mm
Total 2023: 113.5 mm
Days Rain 2022: 14
Days Rain 2023: 24
July Atmospheric Pressure
Days Anticyclonic 2022: 29 days
Days Anticyclonic 2023: 11 days
(Visited 50 times)