June started cool. The high pressure cell was still in the wrong place for us in Durham, dragging in an Easterly component of wind from the cold North Sea.
The long dry spell was ongoing at the beginning of June, with only 0.1 mm of rain to 10th June, and only one day with rain since 19th May 2023
After 10th June, a warm flow from Europe resulted in temperatures jumping several degrees. This lasted until the 18th. The maximum temperature reached 20 degC on 9 consecutive days, breaching 25 degC on three of them. By the end of the month, 19 days had reached 20 degC and 5 of them reached 25 degC.
The absolute maximum for the month was 28.3 degC on the 25th. The minimum was 6.6 degC on the 3rd.
The mean temperature for the month was 16.1 degC, substantially above average and the warmest June i've had in Gilesgate since I began here.
The drought was broken on the 18th June when a band of heavy rain and thunderstorms moved north, with 18.8 mm of rainfall recorded overnight on 18th/19th. There was heavy rain again (17.9 mm) on the 20th as more heavy thundery rain moved North. The total of 50mm fell entirely in the 2nd half of the month.
Overall though, June 2023 has turned into a very good month, and nationally it was the warmest June for a very long time, maybe even the warmest on record.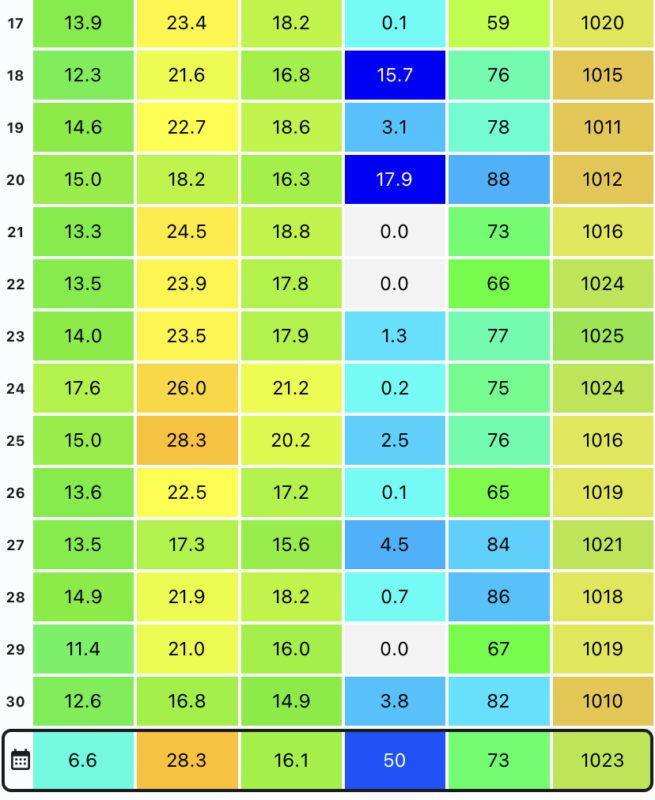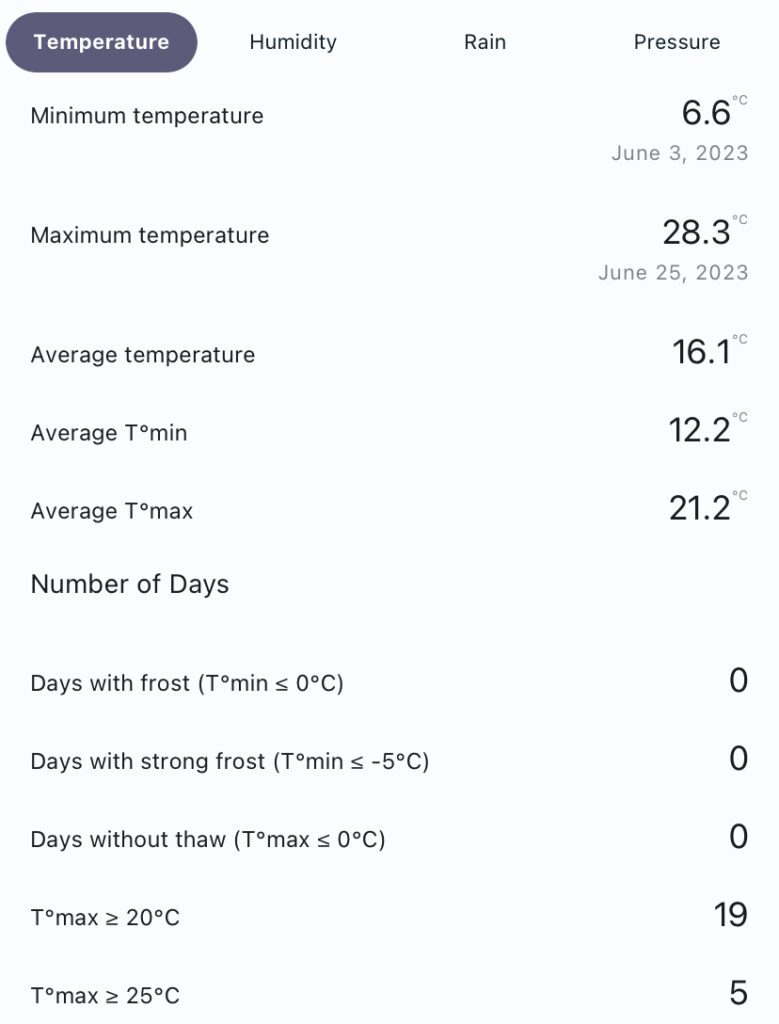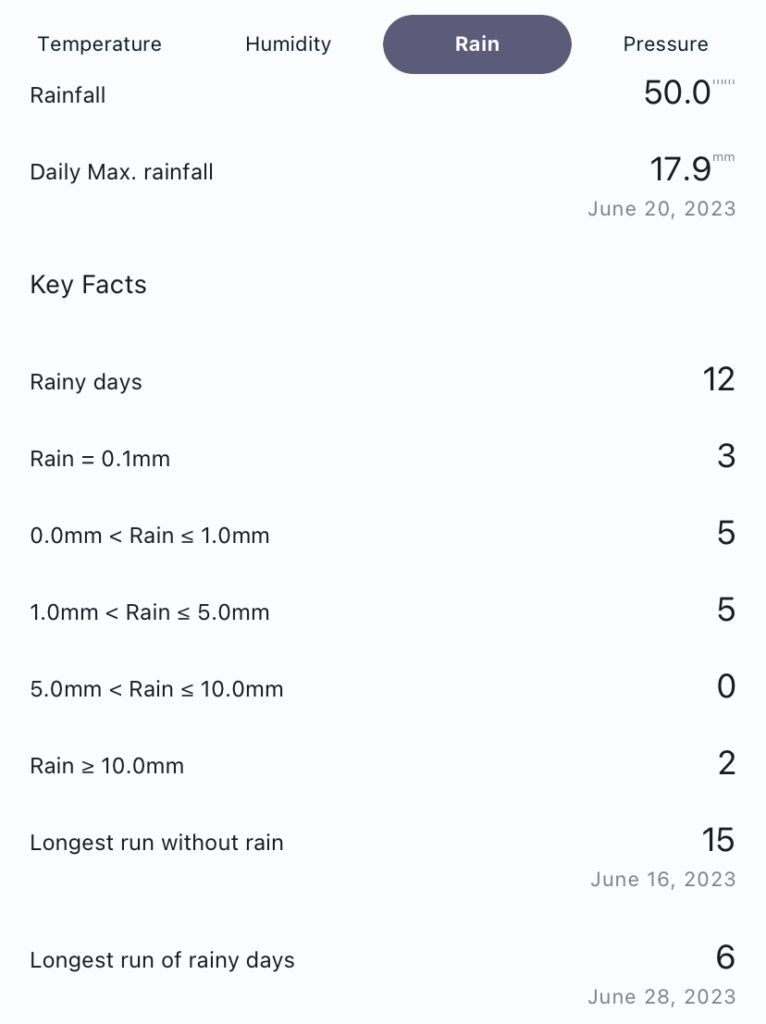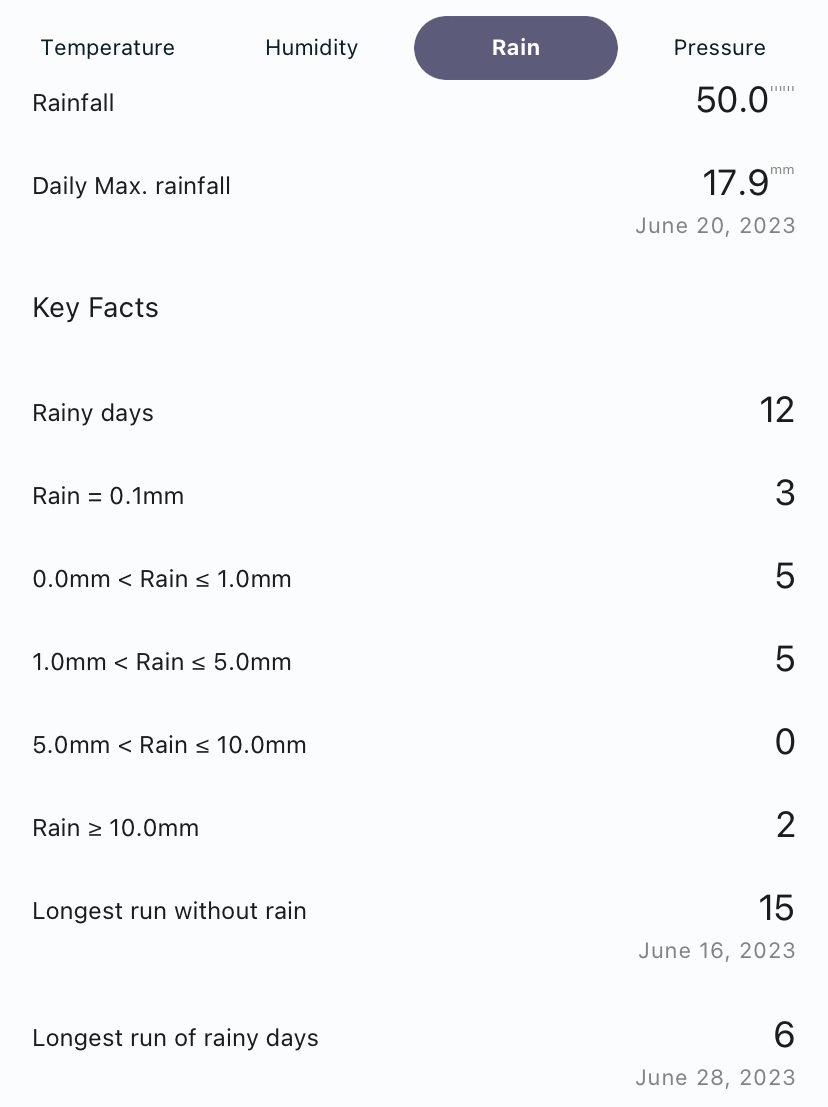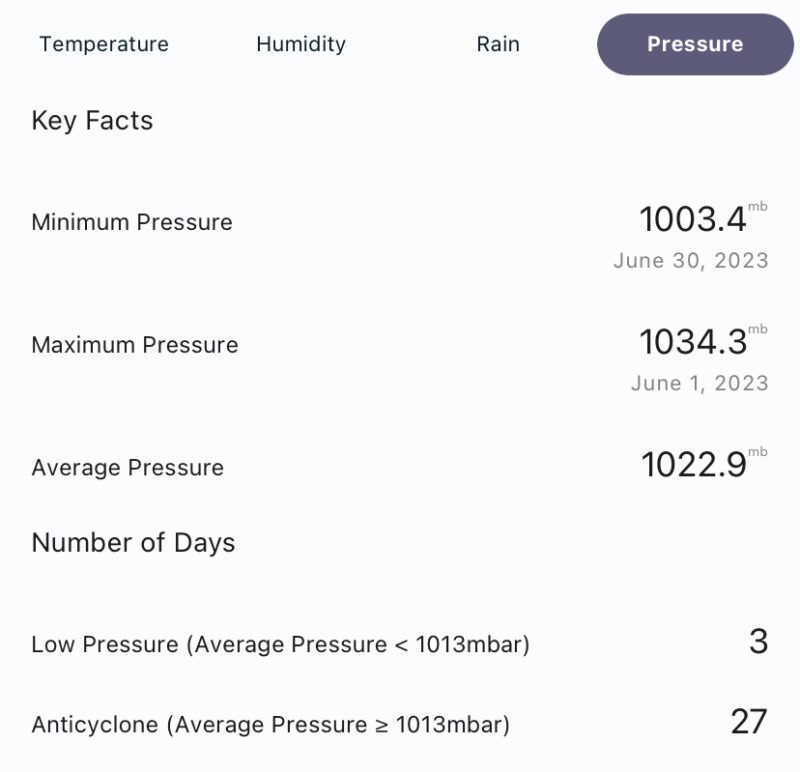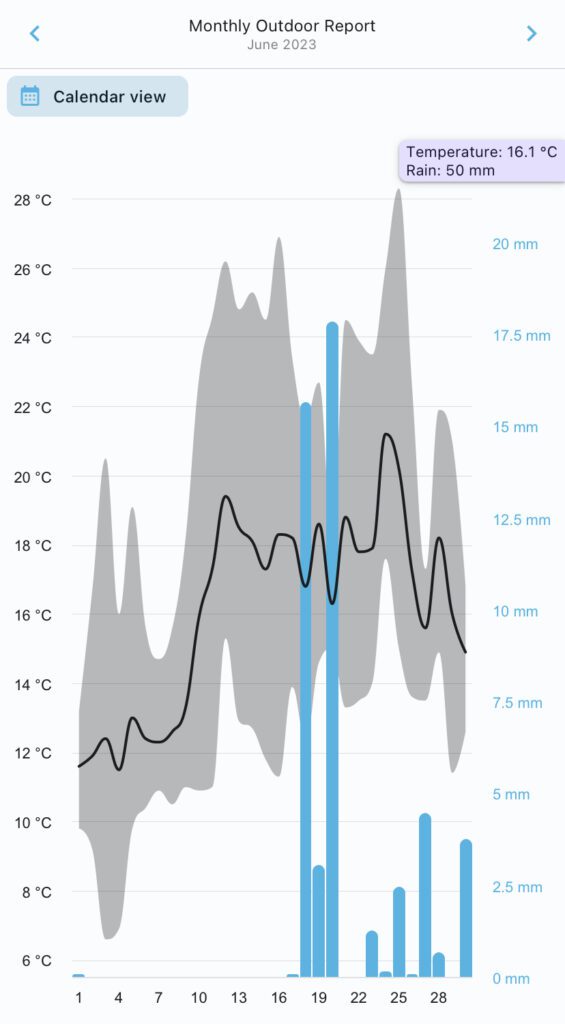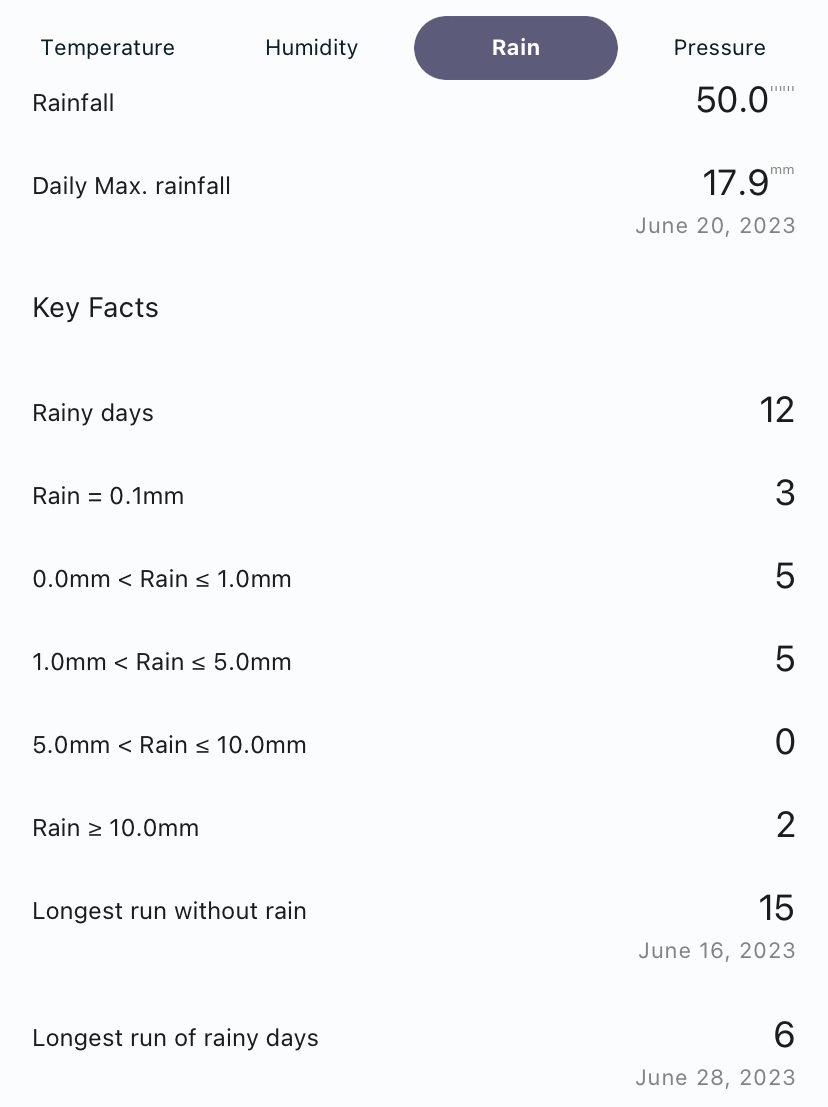 (Visited 44 times)