The poor weather of July 2023 extended into August. There was little respite from the rain, except for a drier week from 6th-13th. Temperatures during the same period were unimpressive, which made it feel less summery than it should have done. Either side of this dry period, there were heavy rains.
On the 14th August 2023, there was what can only be described as biblical rain in Durham. Roads were like rivers in the town centre. A total of 30mm of rain fell during the day. This was the wettest August day since 28th August 2020 when a similar amount fell.
There were 3 days with more than 12.7mm (0.5ins) of rain altogether.
The total for the month was 89.9mm, making it the wettest August since 2020.
See the post about wettest days in Durham
Temperatures were not desperately low, but nothing above 25.2 degC was recorded in the entire month. It got to 20 degC on 16 days, but this was unexceptional for August.
The mean for the month was 15.8 degC, significantly lower than August 2022. It was identical to the mean for the Augusts of 2019 and 2020. It was actually very close to average for August. Most of the country was the same, with only Scotland doing slightly better.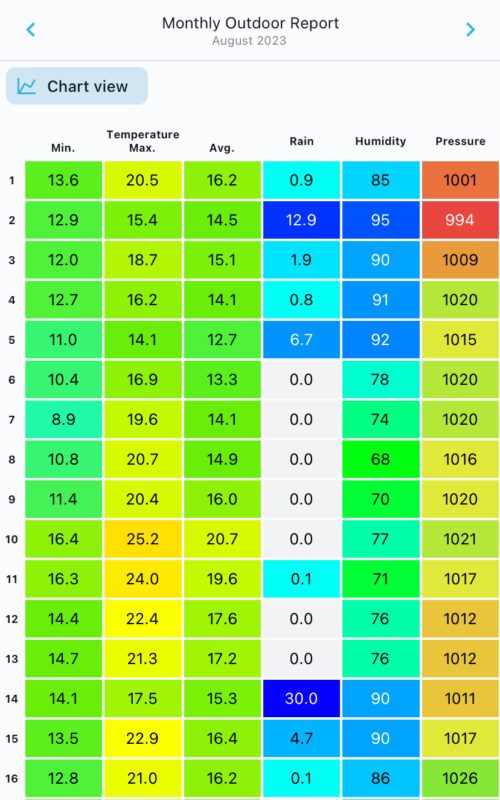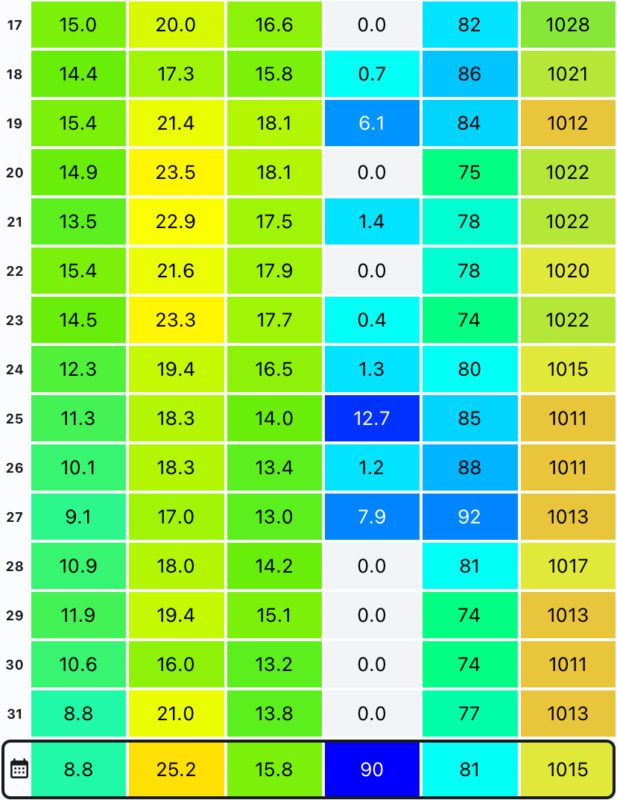 (Visited 7 times)