As some of you may have noticed, yesterday (October 5th 2021) was extremely wet! After a long spell with no real heavy rain, it seemingly all arrived on one day.
We'd been warned to expect heavy rainfall, but it proved even wetter than that. Durham and North East England just seemed to be in the wrong place this time!
Here's the record from my log in Gilesgate. It shows the final total of rainfall for 5th October 2021.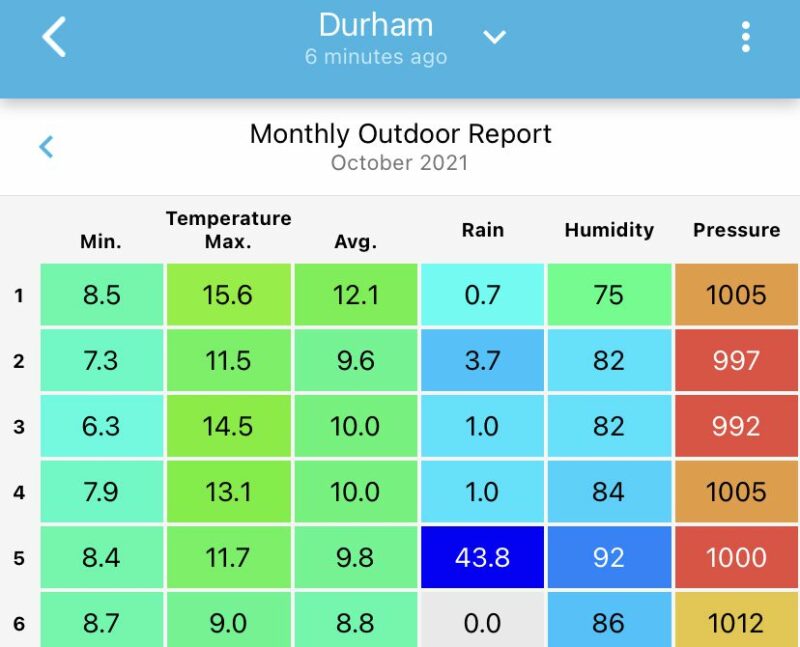 The final accumulated 43.8mm is quite an impressive total. The 40mm mark of rainfall in a single day isn't breached too often in Durham, and looking back into my records for Gilesgate, it was the wettest day at my weather station since 22nd November 2017, when an extraordinary storm dropped 49.3mm on Durham in just a few hours.
Other areas of North East England also had very high totals on 5th October 2021, including a fall of  64mm in Leadgate, nr. Consett. There were also reports of flooding in both Sunderland and Newcastle.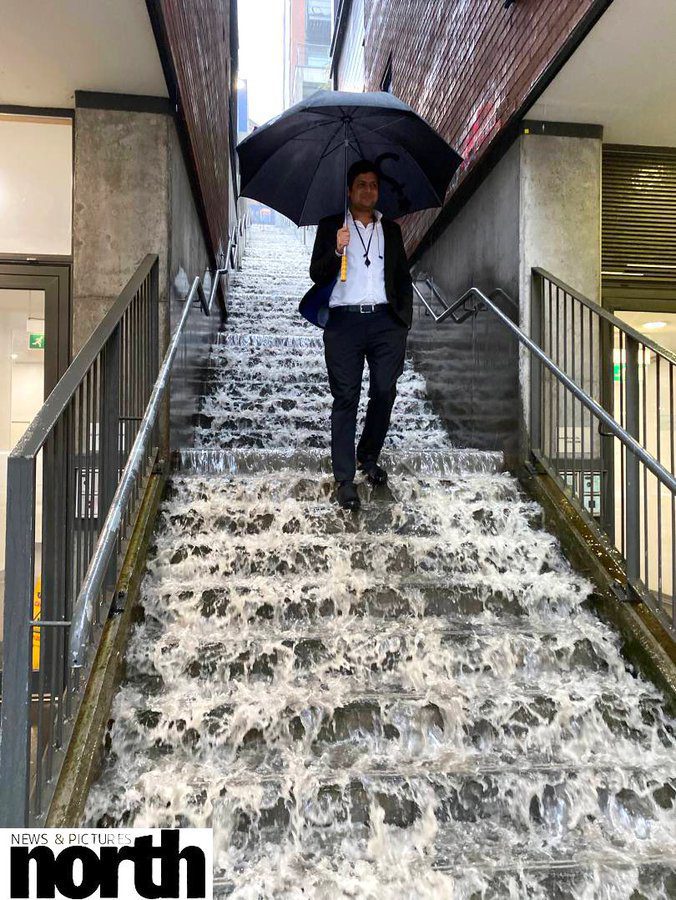 (Visited 126 times, 1 visits today)