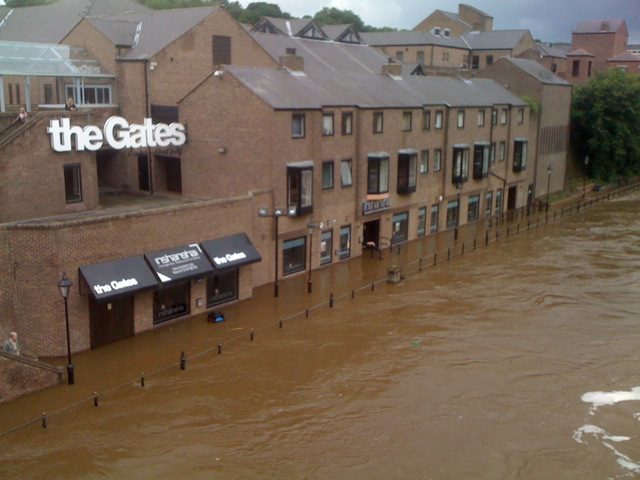 Some of the worst flooding in recent years was experienced in Durham during the very wet July of 2009. The River Wear burst it's banks in the city and riverside businesses were inundated after more than 2" of rain fell in one day (64.2mm was recorded on the 17th), on top of already saturated  ground.
The most extraordinary weather episode in July occurred on the 17th when very high rainfall caused severe flooding in Durham; the University's Maiden Castle sports centre was inundated for only the 3rd time since being built in the early 1960s.
A low pressure centre crossed the UK on the 17th to give a cool and wet day across Britain. Overnight rain affected much of England, Wales, S and E Scotland with falls also in E Ireland.
The rain began on the 16th with a fall of 11.6mm in one hour (1400 – 1500 GMT): altogether 15mm fell that day. A total of 64.2mm was recorded on the 17th; there were only 3 hours that were completely dry. Remarkably, 6.6mm fell between 1400 and 1500 GMT and 9.2mm in the next hour. The highest gust of the month was recorded during this period. 17th July 2009 is the 6th wettest day on record at Durham since 1850. The last time this total was exceeded was 25th August 1986 when 69.2mm fell.
Local Rainfall on 16th: Copley 64.2; Stanhope 37.3; Westgate-in-Weardale 29.3; Whitley Bay 27.9;
And on the 17th; Spittal 78.2; Westgate-in-Weardale 67.9; Stanhope 50.4; Whitley Bay 41.1; Berwick-upon-Tweed 38.0; Copley 36.9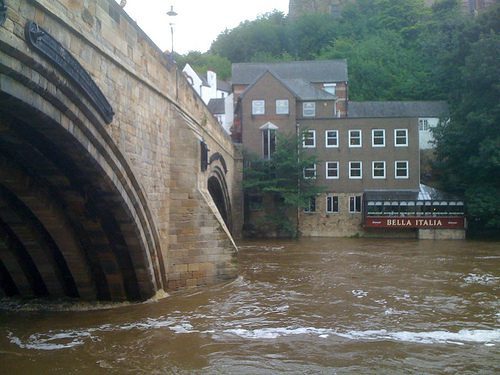 The wettest day on record at Durham is 11th September 1976 with 87.8mm. All this rain meant the 4th wettest July on record, easily beating last year (134mm), but still exceeded by 1930 (183.9mm), 1867 (184.9mm) and 1888 (206.6mm). It was the 17th wettest month on record since 1850. Interestingly, 8 of these 17 have been in summer, 4 in autumn and five in winter, none in spring; this reflects the fact that Durham tends to have wet summers (marginally wetter than autumn) with a tendency to heavy falls of rain. As a result, all long-term rainfall totals are now well above average again.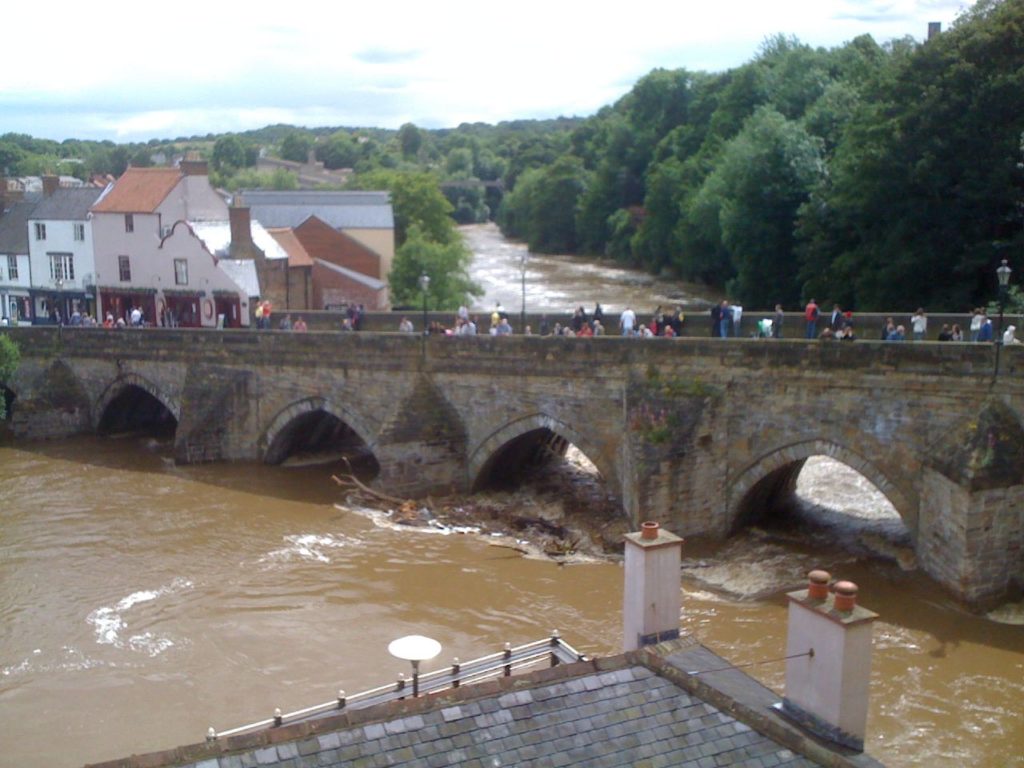 In terms of temperature, July (26.8°C) was an unexceptional month, a little above average in all respects; only 13 days had a maximum above 20°C. The absolute maximum on the 1st was the highest since 2006, but thereafter temperatures were not exceptional. The absolute minimum was the highest since 2004.
http://community.dur.ac.uk/durham.weather/weather-data-2006-2010/the-weather-at-durham-in-2009/
Professor Tim Burt
Department of Geography
Durham University
In Ferryhill, I recorded 43.6mm of rain on 17th.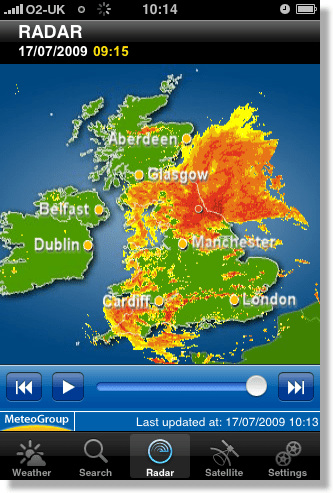 Here's a view of The Half Moon Beer Garden, submerged in floodwater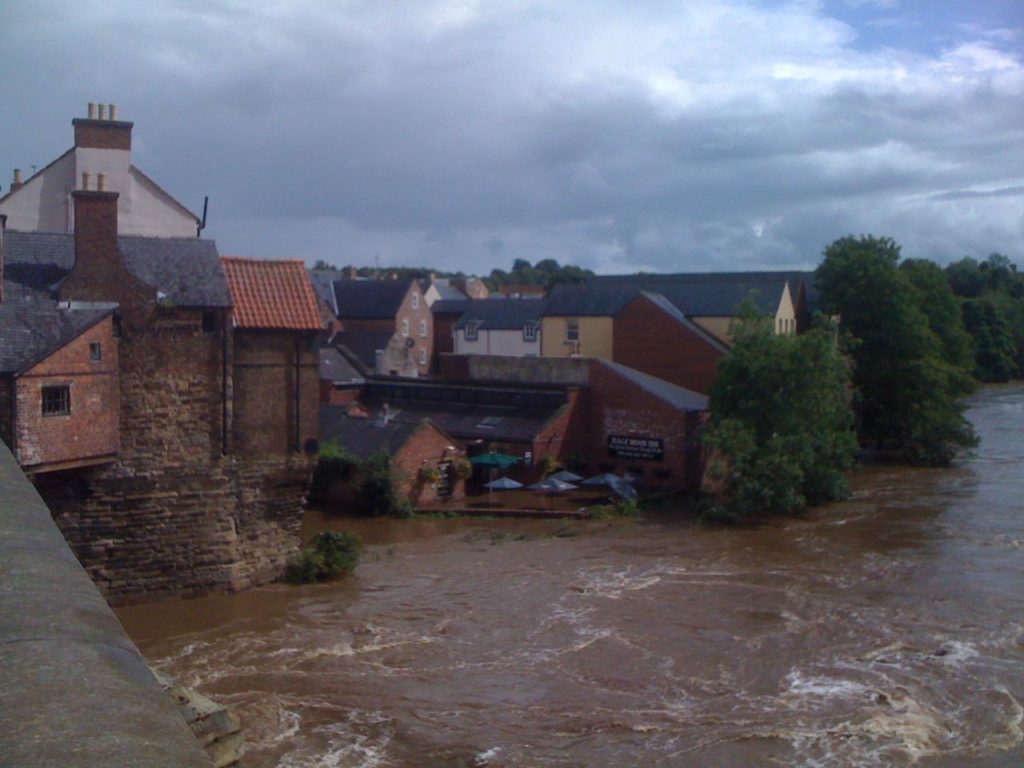 The Grand Canyon of Durham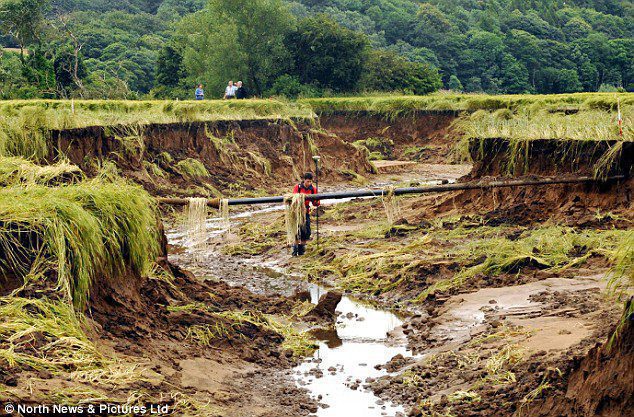 This is the scene just to the East of Houghall College where floodwater tore a canyon in a field in it's rush to join the River Wear. It is up to 100ft across, 15ft deep and 200 yards long. It is estimated that the water carried into the river up to 12,000 cubic metres of soil, weighing 15,000 tons, the volume of 25 swimming pools.
More from East Durham College
https://www.eastdurham.ac.uk/grand-canyon-durham
The Open University Geological Society people did a survey here. There's some great photos here too, including a wheelie bin disappearing towards the North Sea.

(Visited 590 times, 1 visits today)