Mild at first, then cool and very wet (Storm Babet)
The very first day of October 2023 delivered a 20 degC marker, which was the highest of the month. It remained very mild until 10th when it became much cooler. The first 10 days averaged  14.7 degC, with a mean max of 17.7 degC. It felt quite balmy.
It was still quite dry though, and there had only been 16.6mm of rain up to the 18th. Then the heavens opened. On 19th-20th October, Storm Babet produced 69.2 mm of rain in Durham. The three day period 19th-21st October 2023 yielded 72.7mm.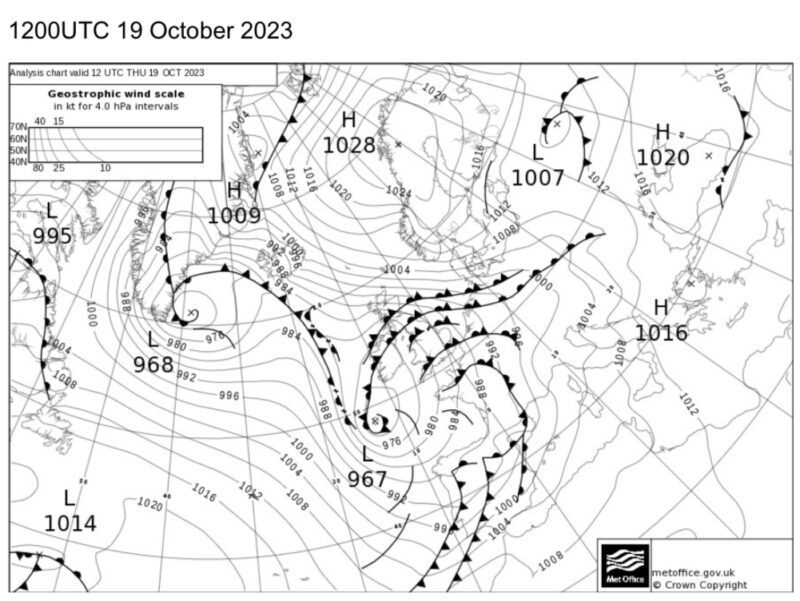 Many places were even wetter, with a Met Office red alert issued in Eastern Scotland (Angus). 150-200mm fell there.
Winds around Storm Babet were also very high and the domed top of South Shields lighthouse has been ripped off into the sea during the storm.
Storm Babet: South Shields Lighthouse dome search continues
---
The wet weather then continued to the end of the month, with notable falls of 10.4mm on the 26th and another 27.1mm on the 29th.
The final total for October 2023 was 132.0 mm from 21 rainy days. 115.4 mm fell between 19th and the 31st.
Not surprisingly, the temperatures also took a huge hit compared to the first 10 days, and by the end of the month the mean had fallen to 10.7 degC (still 0.7 degC above the long term average).
The minimum temperature was 0.4 degC on the morning of 17th. Just shy of an air frost.
Daily Records – October 2023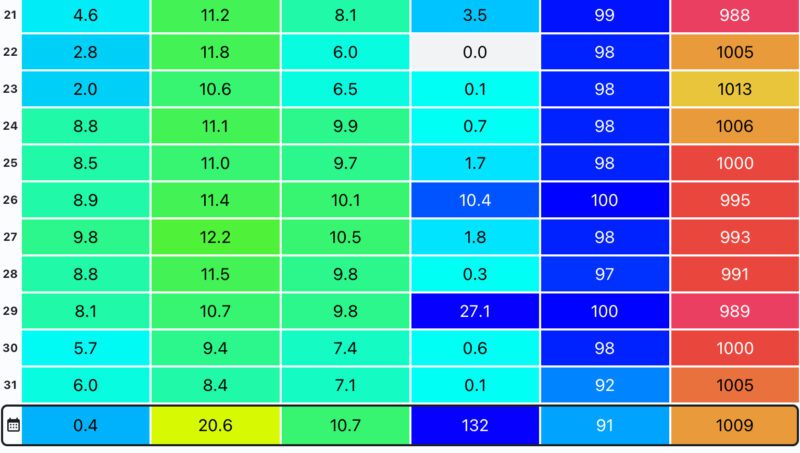 (Visited 1 times)