I don't think I would be being too harsh on Summer 2019 if I said I thought it was slow getting started. After the first half of June, the prospects of summer were looking dire. There had already been over 100mm of rain by the time we'd reached the half way point. There had already been 5 days with more than 10mm of rain each (4th,7th,8th,12th and 13th). The long term average rainfall for the whole of June in Durham is 55mm. The Durham Regatta had to be cancelled on the first weekend due to the River Wear being swollen and dangerous.
As well as the deluge of rain (not as bad as other places in England), it only got above the magical 20 degC mark (a nice warm day) on two days. The signs weren't good.
Met Office : Wet Weather in Early June 2019
Then, in the second half, the heavy rains stopped and summer suddenly arrived. The winds lost their northerly bite, the sun came out a bit more and the soggy mess that opened the summer was a distant memory. Temps hit 20 degC on 7 days in the second half, with a belting 28.4 degC on the 29th. Meanwhile, Europe was basking in record temperatures. Southern France recorded 45.9 degC on 28th June, which smashed the record for June by more than 4 degrees (these records are only meant to be broken 0.1 or 0.2 at a time) and it turned out to be the warmest day ever recorded in France in any month. Germany too broke it's national temperature record a day later.
The month ended up being slightly warmer than the long term average for June, with a mean of 13.8 degC. The rainfall total is just shy of 130mm, which puts it in the top 4 wettest Junes in Durham since 1880. Notably wetter were June 1980, 1997 and it was comparable with 2012.
---
June 2019 Weather Nationally (Trevor Harley)
Record-breakingly hot in Europe, but changeable here. Overall the mean temperature was close to average. After a warm start it turned cool and wet, very wet in Lincolnshire, particularly between the 10th and 13th, with cool NE winds, causing local flooding. 74.6 mm rain fell at Wainfleet (Lincs.) on the 10-11th. The final third of the month was warmer and more humid, with some thunder. The 29th (extremely hot in Europe with a Saharan plume) was very hot. Sunshine was 95% of average, dull in the Midlands and West, but sunnier than average in eastern Scotland and the north of England. The highest temperature of the month was 34.0C at Heathrow and Northolt (London) on the 29th.
---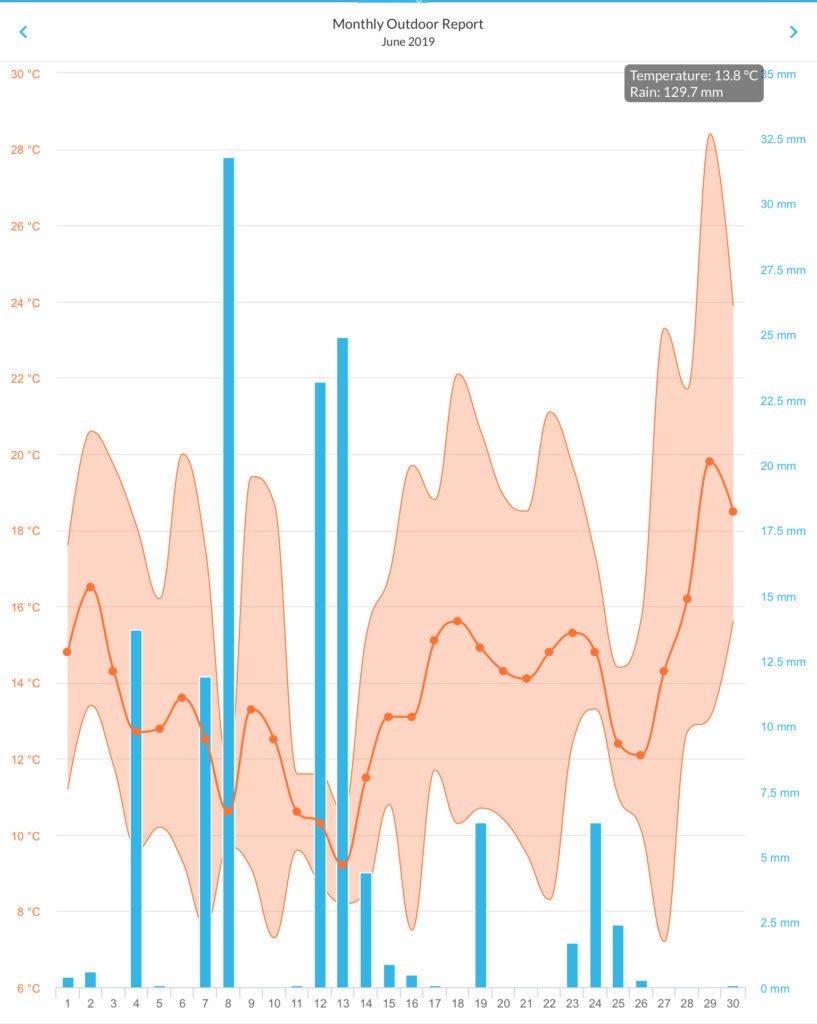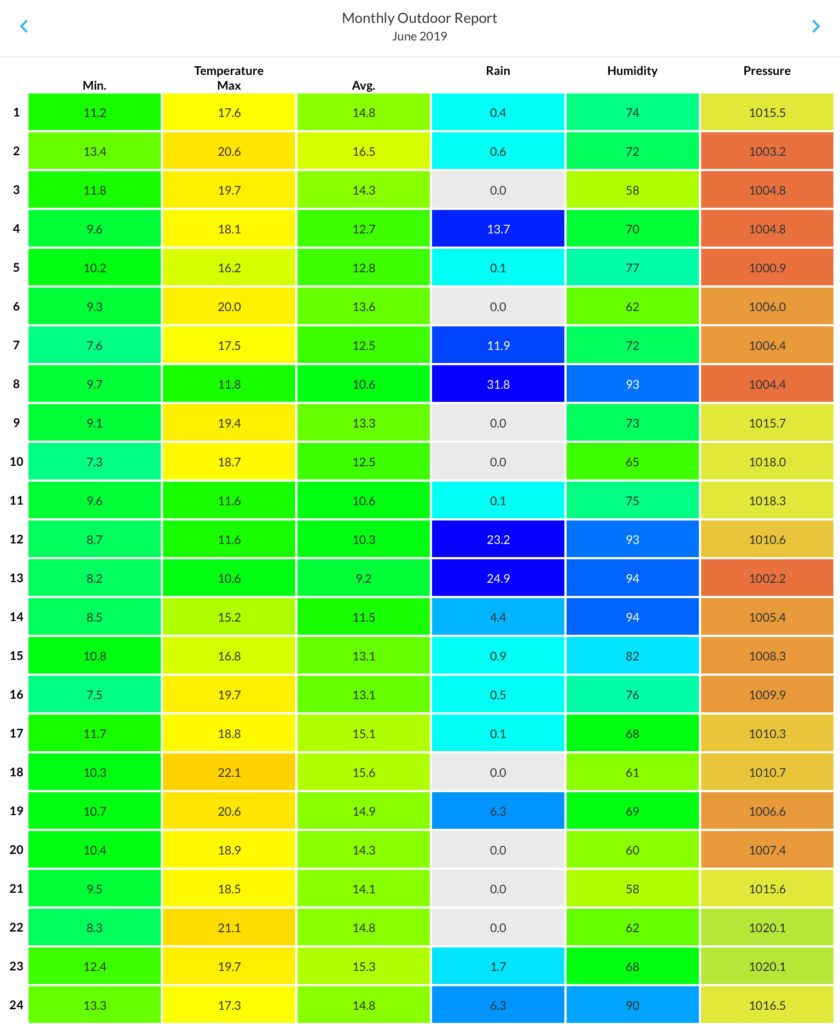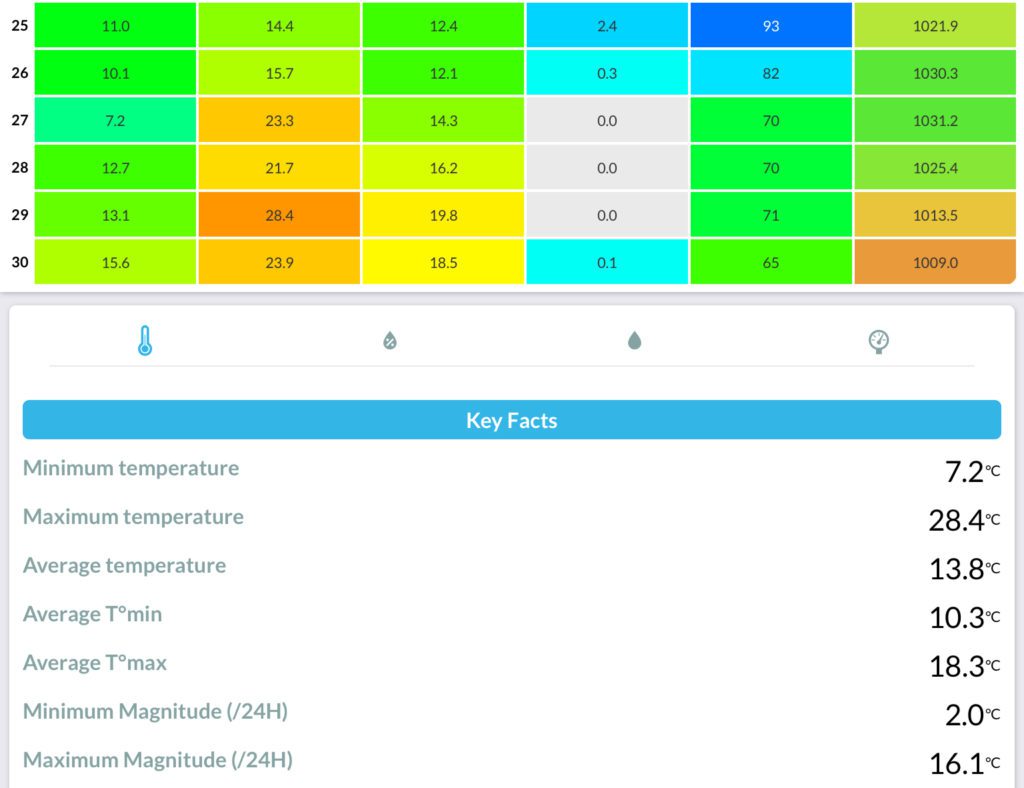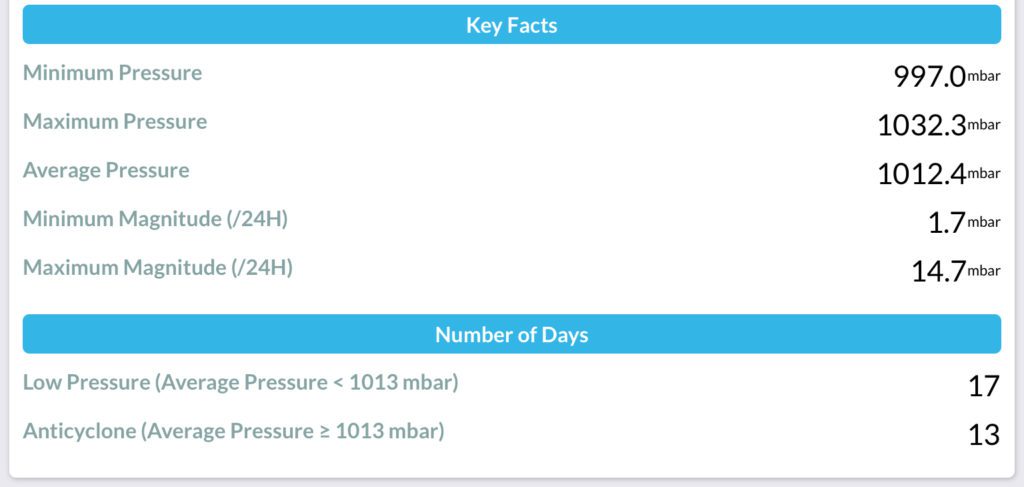 (Visited 25 times)