The recent trend has been that winter months in Durham have been on the dry side. January 2020 was very much in that vein. It was also very mild for first week. On the 8th/9th there was overnight snow in the High Pennines, although only rain fell elsewhere. This was heavy in places. This was actually the wettest day in Gilesgate, Durham, with 13.6mm of rain recorded, the wettest day since 19th November last year.
It was very mild and wild on the 11th, and the strong winds continued until the 13th/14th as a depression passed through, with some snowfall in Scotland and some of the higher ground in the North. Still nothing in Durham.
From 16th the High pressure began to build and by the 19th of January an atmospheric pressure of 1048.9mb recorded in Durham. It's rare to get anywhere near 1050mb, even in winter. Nationally, it was the highest barometric pressure since 1957. The official record wasn't broken however, this remains as 1053.6mb, recorded at Aberdeen on the last day of January 1902. The Durham record for January is 1052.5 mb recorded on 23rd January 1907.
On the 23rd of January the region was awoken by an Earthquake of magnitude 2.8 (on the Richter Scale) recorded on Teesside just before 6am. Some local wags reckoned it had done several million pounds worth of improvements.
Late in the month on 27th/28th there was snowfall in Northern Ireland and W Scotland from a Polar Maritime returning airstream behind a depression. The High Pressure was gone and we were back to wild and windy weather as the Jetstream powered up again. It became very mild again as the month closed.
The rainfall total was surprisingly low at only 31.4mm. There were 15 dry days, which is good fot January. This was the second winter month in a row this has happened. It's quite welcome after the wet June-November spell last year.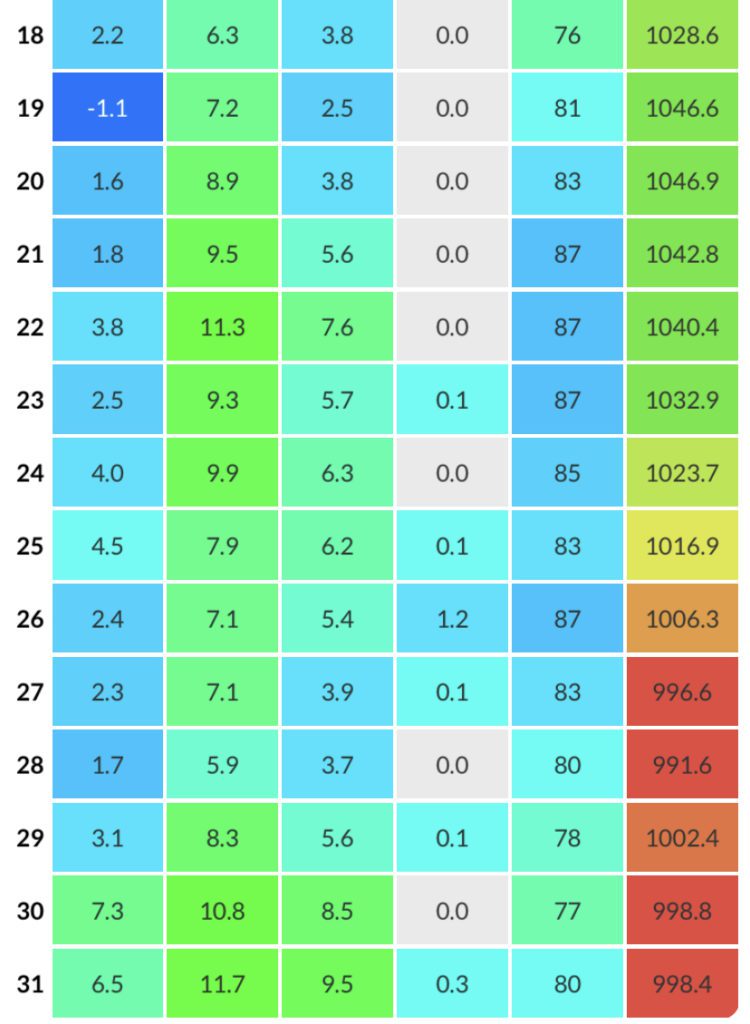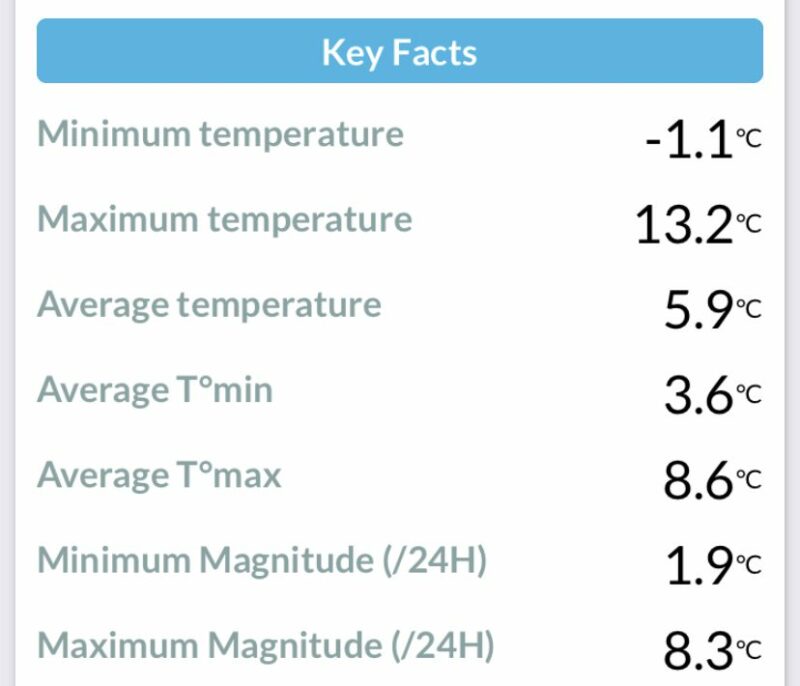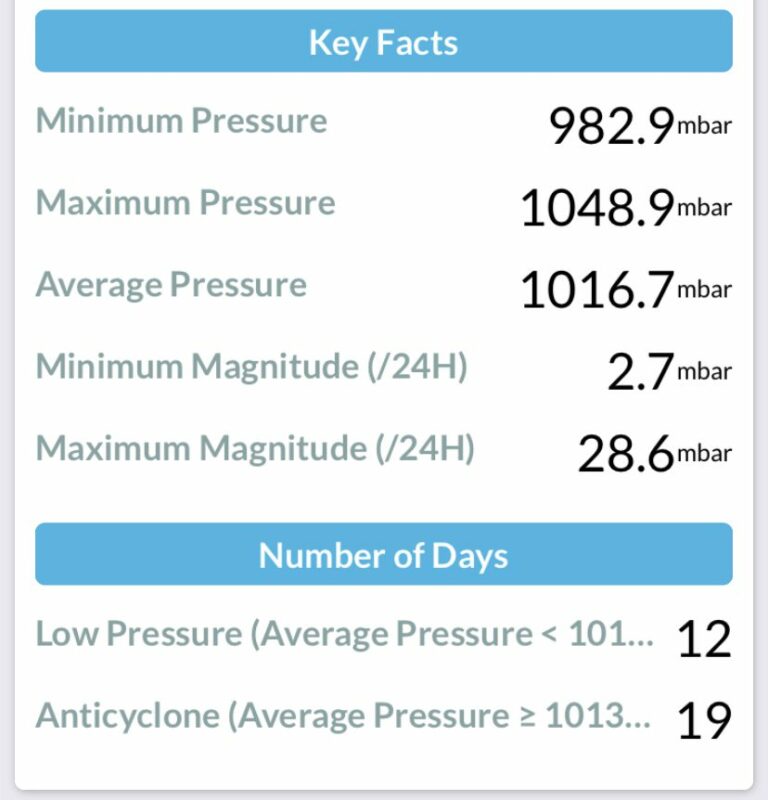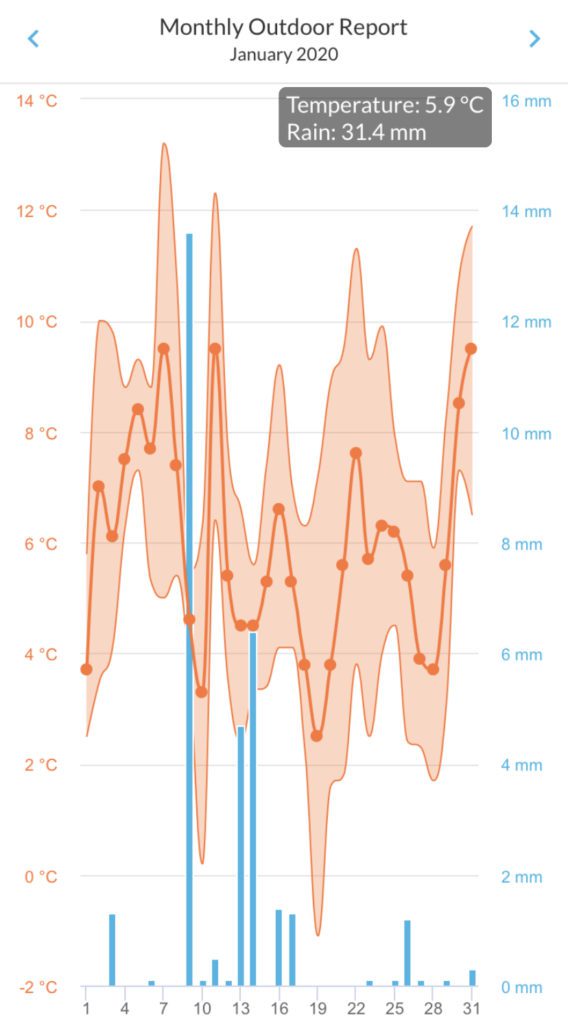 (Visited 18 times)