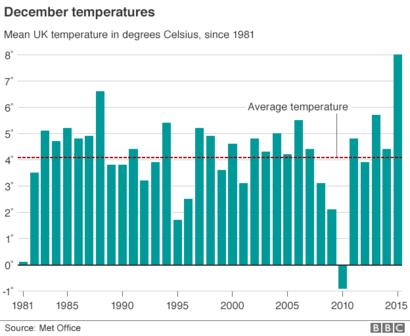 December 2015 was easily the mildest December on record. The mean of 7.8 degC at Durham was 3.9 degC above average.
December 19th 2015 featured the highest ever December temperature recorded in Durham. It reached 15.9 degC, a massive 0.8 degC higher than the previous record (15.1 on 22/12/1991).
Nationally it was also the warmest ever December (beating the previous record held jointly by 1934 and 1974, by a huge margin of 1.6 degC) and the wettest calendar month on record. At Durham it was also the wettest December since 1978.
Amazing that only 5 years separates the cold December of 2010 and this one.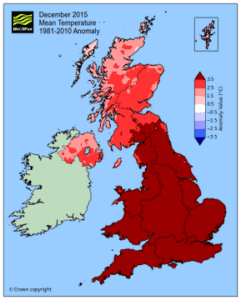 Storms propelled by the raging Atlantic jet-stream were mainly to blame, with contributions from the Pacific El Nino weather phenomenon and man-made climate change probably contributing further.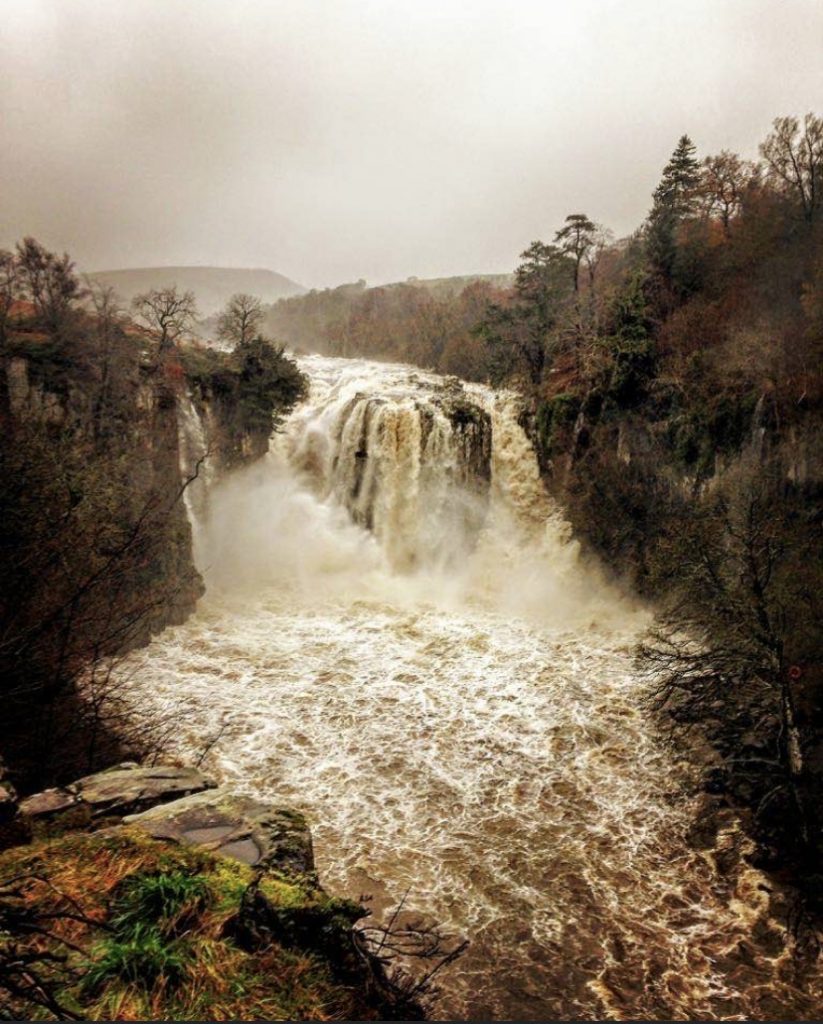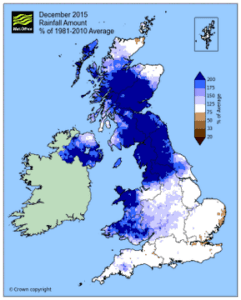 Numerous species of plants flowered months early, believing it to already be Spring. There were 4 nights when the temperature remained above 10 degC.
Christmas Day was the wettest day of the year in Durham in 2015. Indeed it was the wettest Christmas Day here since records began. There was 45.4mm of rain recorded over the Christmas Day and Boxing Day period. This was all due to Storm Eva.
Met Office : Further rainfall and flooding across north of the UK
Met Office : Exceptional warmth in December 2015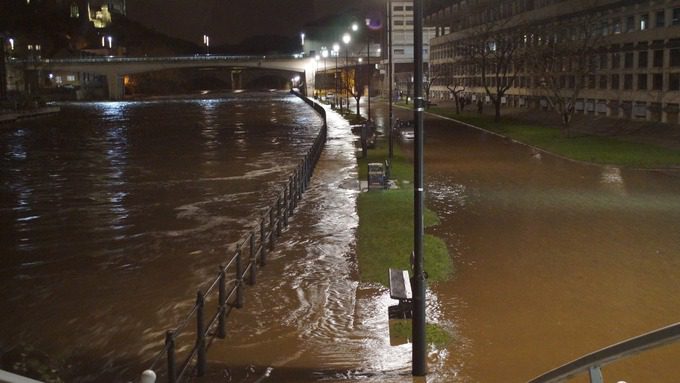 River Wear flooding in Durham, 5th December 2015. Photo: SUZY GIBSON-CUMMINGS

(Visited 34 times)