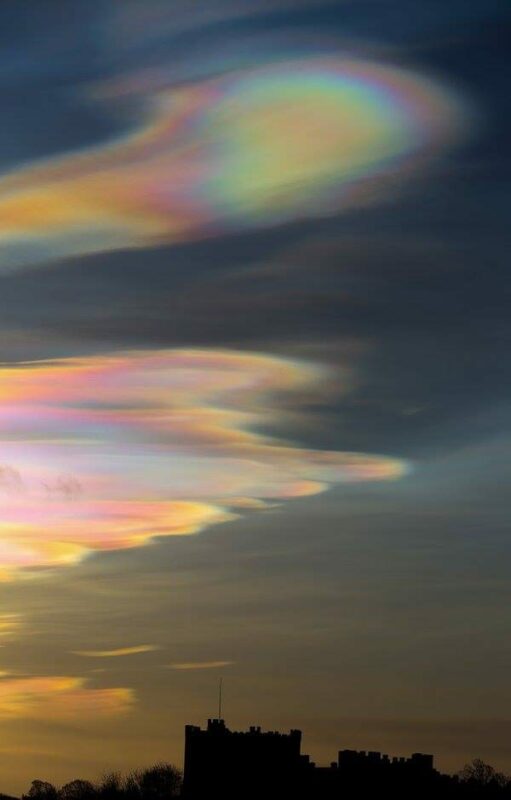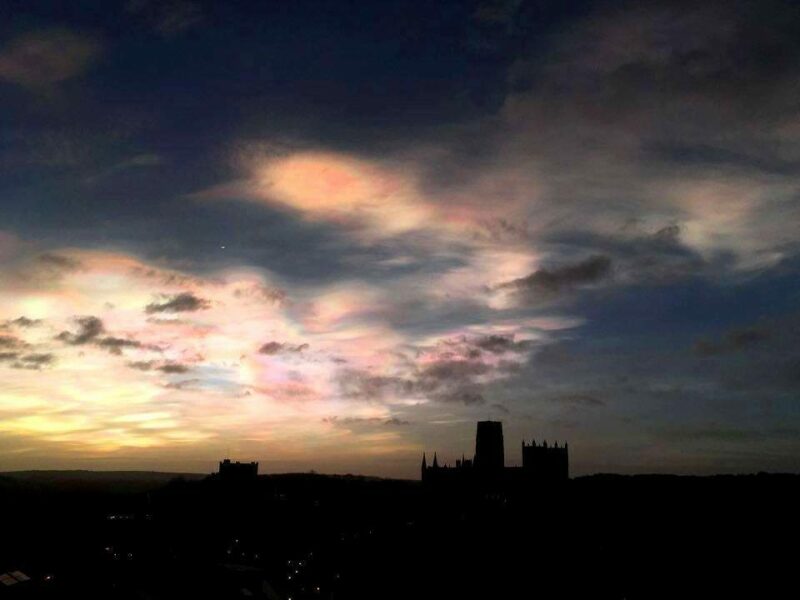 A fantastic display of nacreous (mother of pearl) clouds occured across NE England in February 2016. These photos were taken above Durham Cathedral and Castle at about 7:15am.
Nacreous Clouds are quite rare. They can glow very brightly due to iridescence and are much higher than other tropospheric clouds, a height of 15-30km above the ground is typical. They are caused by wave-like motion of air, normally due to the proximity of mountain ranges. Best viewing is just before dawn and just after sunset.

Why You Need a Home Weather Station
Use a home weather station to monitor your environment, both inside and outside your home, or install one in your greenhouse to help you keep an eye on the conditions in the garden. Home weather stations can bring you all sorts of data on the prevailing conditions: temperature, humidity, time, moon phase, wind speed, rainfall as well as air purity and co2 details.
Best Buy Weather Stations at Durham Weather Shop
weather station