After two good months in June and July, August was the party pooper. Also, our party wasn't spoilt as badly as those in some Southern areas, but it was easily the worst of the three summer months of 2021.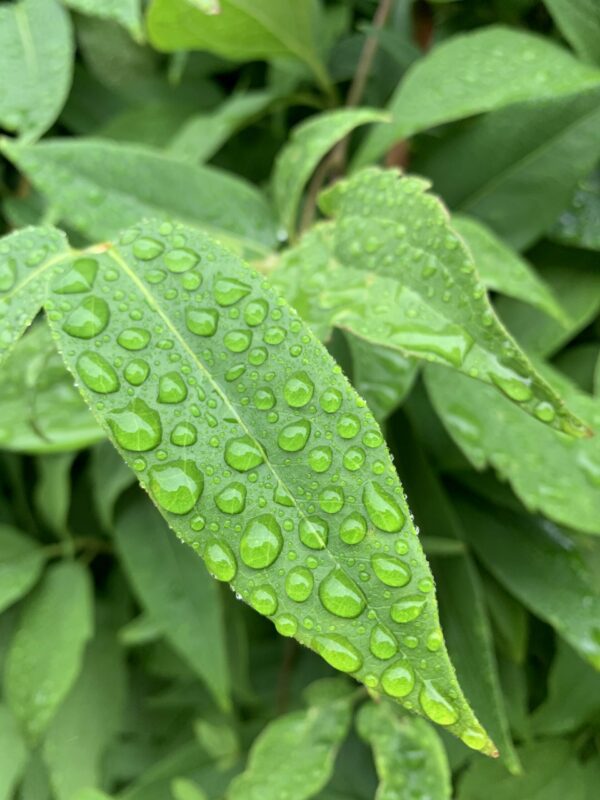 Mean Temp : 15.7C
At one point, the mean was running at about 16.2C, but dropped towards the end of the month due to a cooler spell. It got to 20.0C on 18 days, but only one day went as high as 25.0C (3rd).
The mean maximum actually turned out to be exactly 20.0C and the mean minimum was not too bad at 12.7C. These would have been ok in most summers of the 1980s maybe, but in these post-warming times they were disappointing.
The real reason the party was pooped wasn't the temperature, but the lack of sunshine. We seemed to get stuck under cloudy anticyclones, pulling winds from unfavourable directions. The last few days of August 2021 featured a nice north easterly, treating us to cold wind, low cloud and drizzle as winds blew from our old friend The North Sea.
The month was only 0.1C cooler than August 2020.
Rainfall : 45.4mm
Rainfall was well spread out over the full month and there were no real dry spells as such. The wettest day was the 21st, which contributed 13.9mm to the total.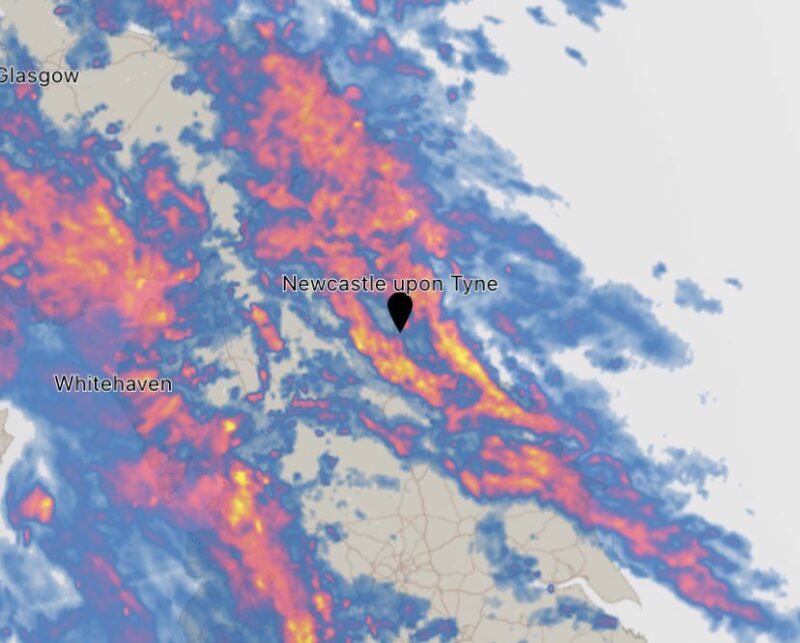 It also rained on 22 days, which is poor for a summer month, but August seems to be getting a reputation recently in being poor. Is that perception justified?
Even though it was so damp, August 2021 was much drier than the previous one, which had 3x as much rain.
Summer months should really be 'anticyclonic' and even though it was poor, August 2021 was anticyclonic. The only Low Pressure influence came in the period 5th-9th, giving a disturbed spell of weather.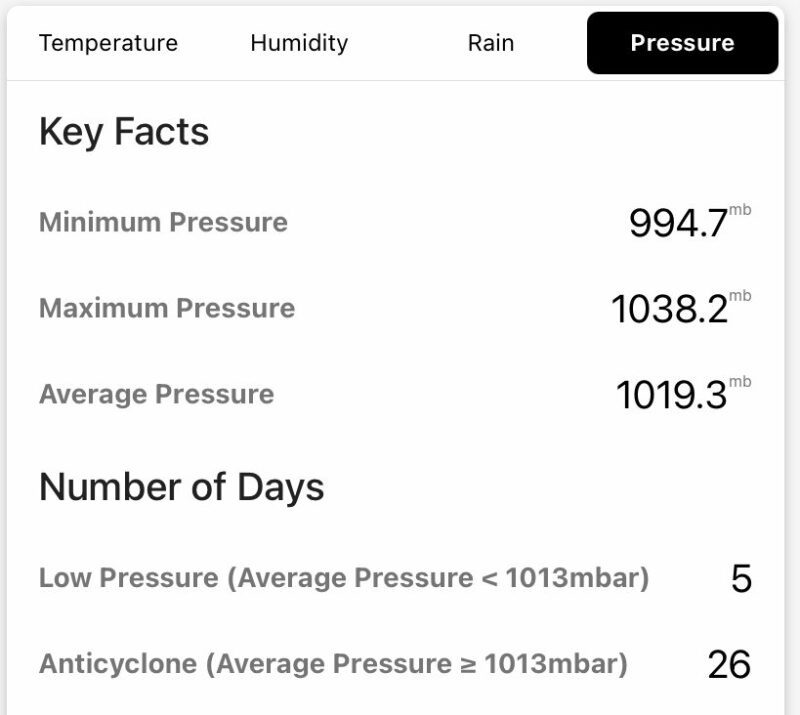 (Visited 154 times)