Temperature
April 2022 was a very unremarkable month, temperature-wise.
The mean came in at 8.7 degC, which is only very slightly above the 1991-2020 average (8.3). After hitting 20 degC in March 2022, the top temp for April could only reach 18.9 degC on 17th. This is modest.
Early in the month, so often the case for April, there was an air frost. The minimum was -0.6 degC on 2nd April. That was the only occurrence. In April 2021 there were 10 air frosts.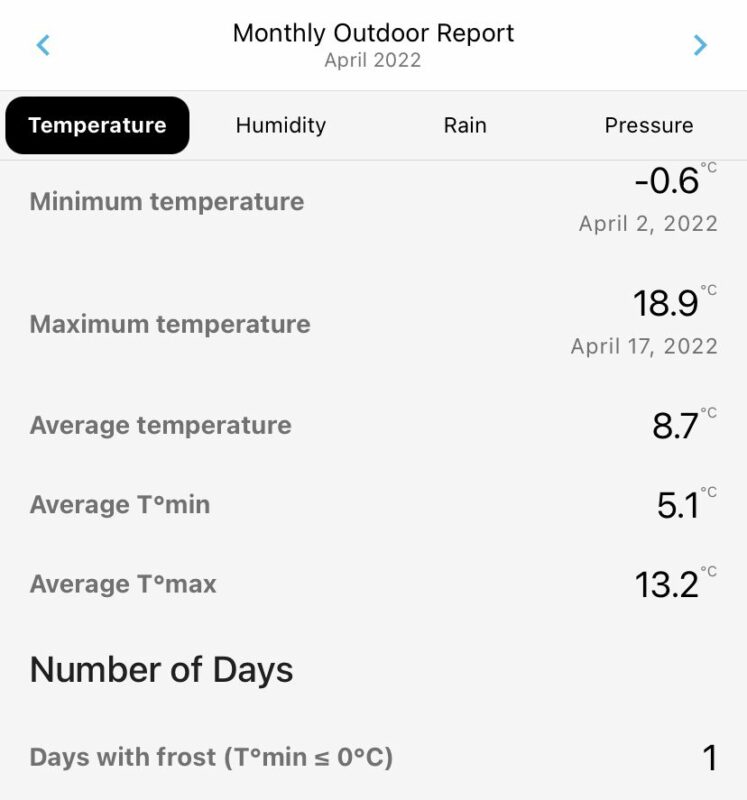 Rainfall
The dry start to the year continued with yet another dry month. The total of 27.7 mm was only slightly more than half the expected rain when compared to the 1991-2020 average of 51.2 mm.
The rains came on 15 days. Most of the rain total fell in the first half, with 12th (7.5 mm) and 7th (7.1 mm) being the wettest days.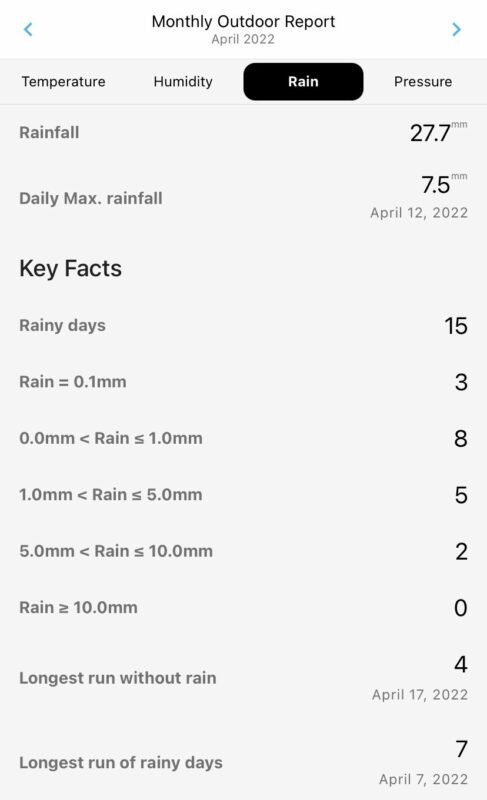 Barometric Pressure
Again, an anticyclonic month, with 24 days. There was quite a large range in April 2022, from  974.2 mb on 7th to 1038.5 mb by the 28th.
The month came in like a Lion, with a notable cyclonic period between 4th and 8th. There were no further visiting depressions after that, none coming close to us in Durham at any rate.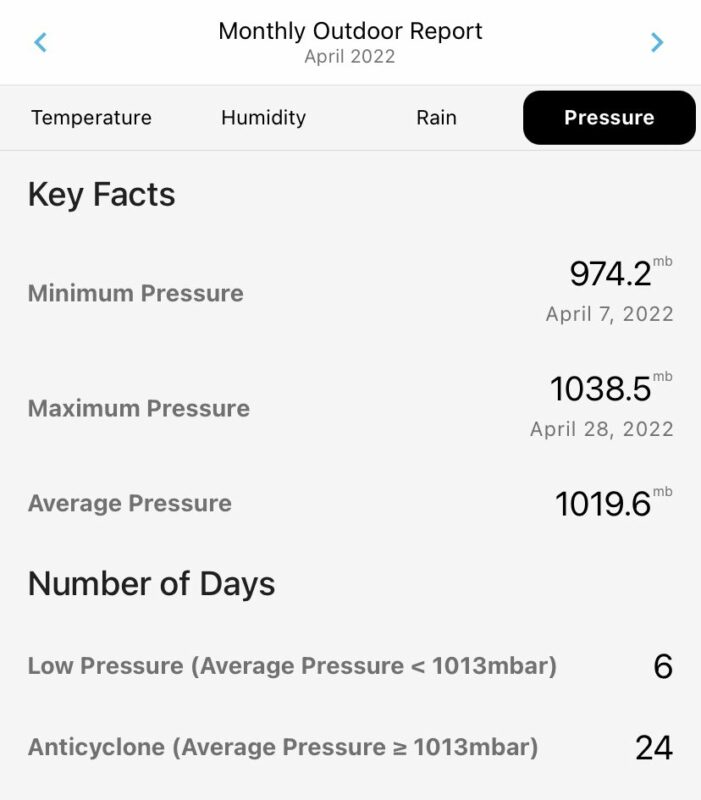 (Visited 114 times)