Temperature
The warmer than normal theme in 2022 continued into May, with a mean of 12.8 degC being +1.8 degC above the long term 1991-2020 normal.
May 2022 was a full 3.0 degC warmer than May last year.
The peak of the temperature was a modest 22.5 degC reached in mid-month. The thermometer only passed 20 degC on four occasions (a little disappointing). Three of those were 17th-19th.
Night time minima were very good, with an average low of 9.3 degC. No air frosts made it easier for gardeners.
The absolute minimum temperature for the month was 5.2 degC on 8th.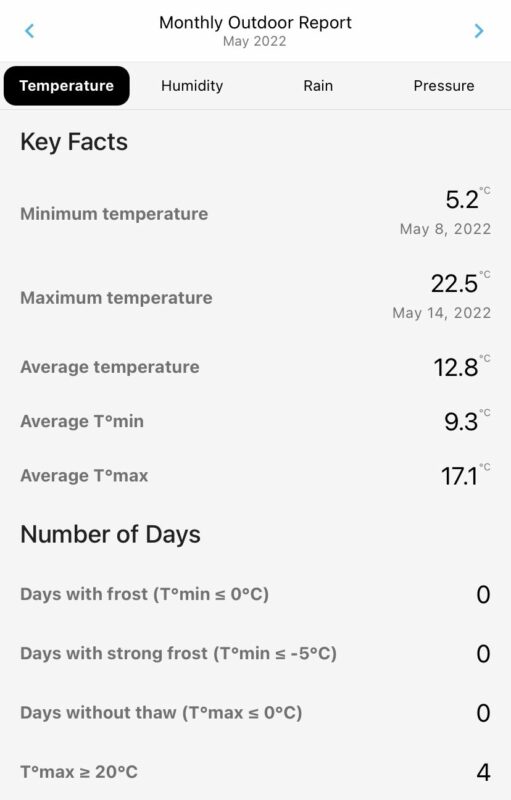 Rainfall 
After several months of below average rainfall, May 2022 was closer to average. The total of 47.1 mm fell on 15 rainy days. The wettest two being 14.8 mm on 16th and 10.9 mm on the last day.
Barometric Pressure
Again, mainly anticyclonic (26 days) and a mean pressure of 1019 mb. Air pressure stayed above the 1000 mb level during the month, with the lowest reading being 1001.4 mb on 24th.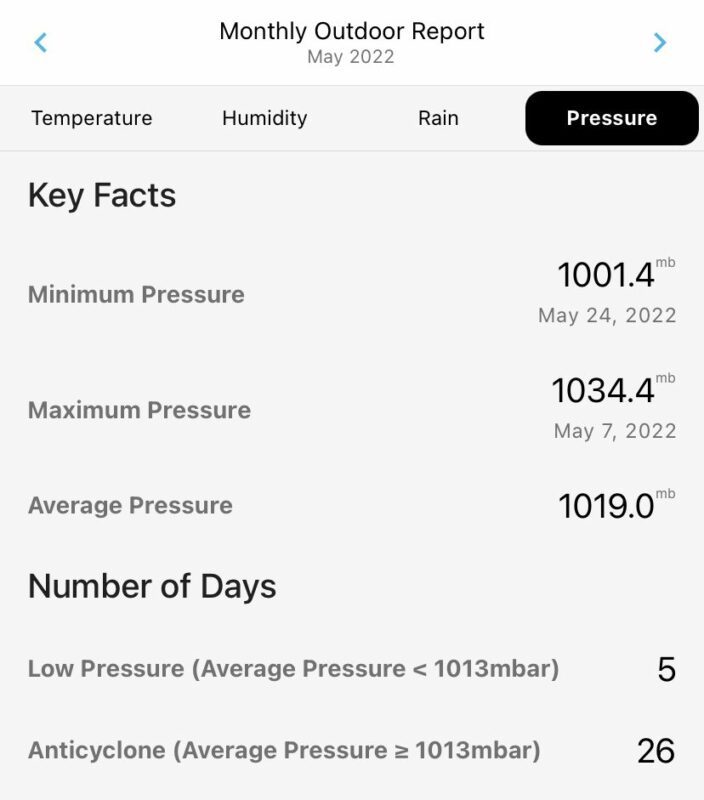 (Visited 194 times, 1 visits today)