Outdoor Sensor Failure
Unfortunately I experienced a failure of the weather station outdoor sensor this month so I have limited direct statistics. Air pressure and rainfall were still recorded, but outside temperatures and humidity were not available from the 6th April 2023.
A new sensor was fitted on 26th April, but it needs to be left to 'soak' to reach ambient outdoor conditions, so meaningful data will not be available until April 27th 2023. The current conditions can always be seen at the right hand margin of any page on the site (you may need to refresh the page).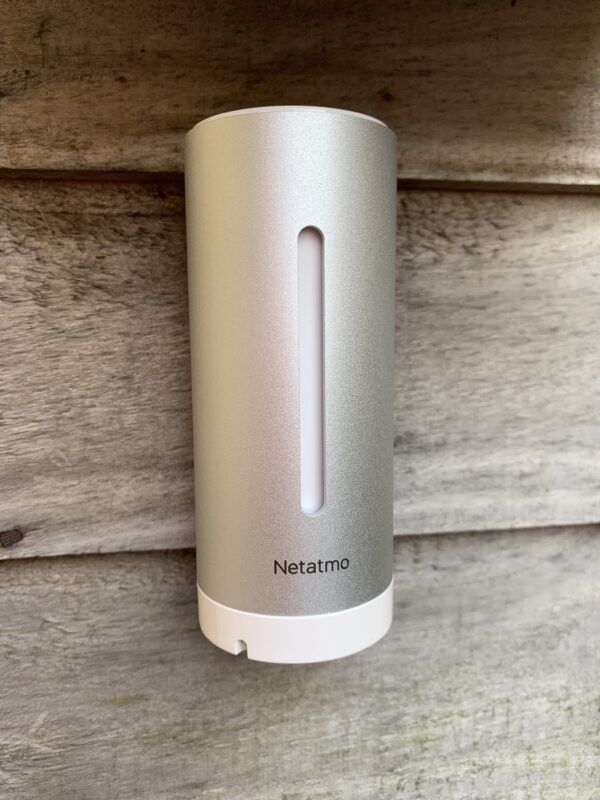 April 2023 Weather
The promise of March was short lived as April 2023 has been rather disappointing in Durham. April is often a topsy-turvey month, and this has been no exception this time around. Rains have been frequent, though there were no real deluges as such. There has been a lot of drizzly weather, especially late in the month.
In the latter part of the month strong winds and cold air have returned, especially from around the 20th, with cold easterlies, then northerlies.
It looks like warming up a bit as May approaches, but nothing to really write home about. Meanwhile, in Spain, record temperatures have been recorded for April, with 38.8 degC at Cordoba on 27th April. This is about 14-15 degrees above normal for the time of year. There were records being broken over a large area of the Spanish mainland.
This year is likely to see an appearance of the El Nino weather effect in the Pacific which will tend to make the weather warmer in the Northern Hemisphere. After last year, that doesn't really bear thinking about.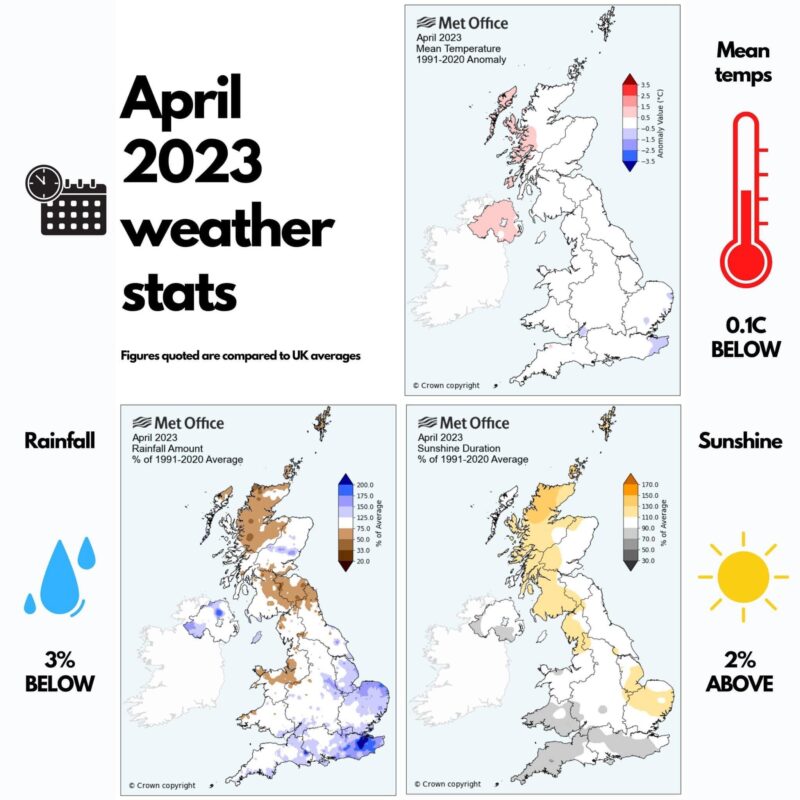 (Visited 62 times, 1 visits today)