September 2006
Another one for the record books, September 2006 is the warmest September on record, beating September 1729 in the CET series. This record had stood for 277 years up to this year, and was the longest running record of any 'warmest month'. Recently broken 'warmest' records are seemingly gathered in the second half of the year, with the longest standing remaining record for July-December resting with December 1974 (this was broken quite decisively in December 2015). The absolute high for September was raised to 27.1 degC on 21st of September 2006. There were no cold nights, and rainfall was slightly above average.
Again, I use my record from Ferryhill to show the daily conditions.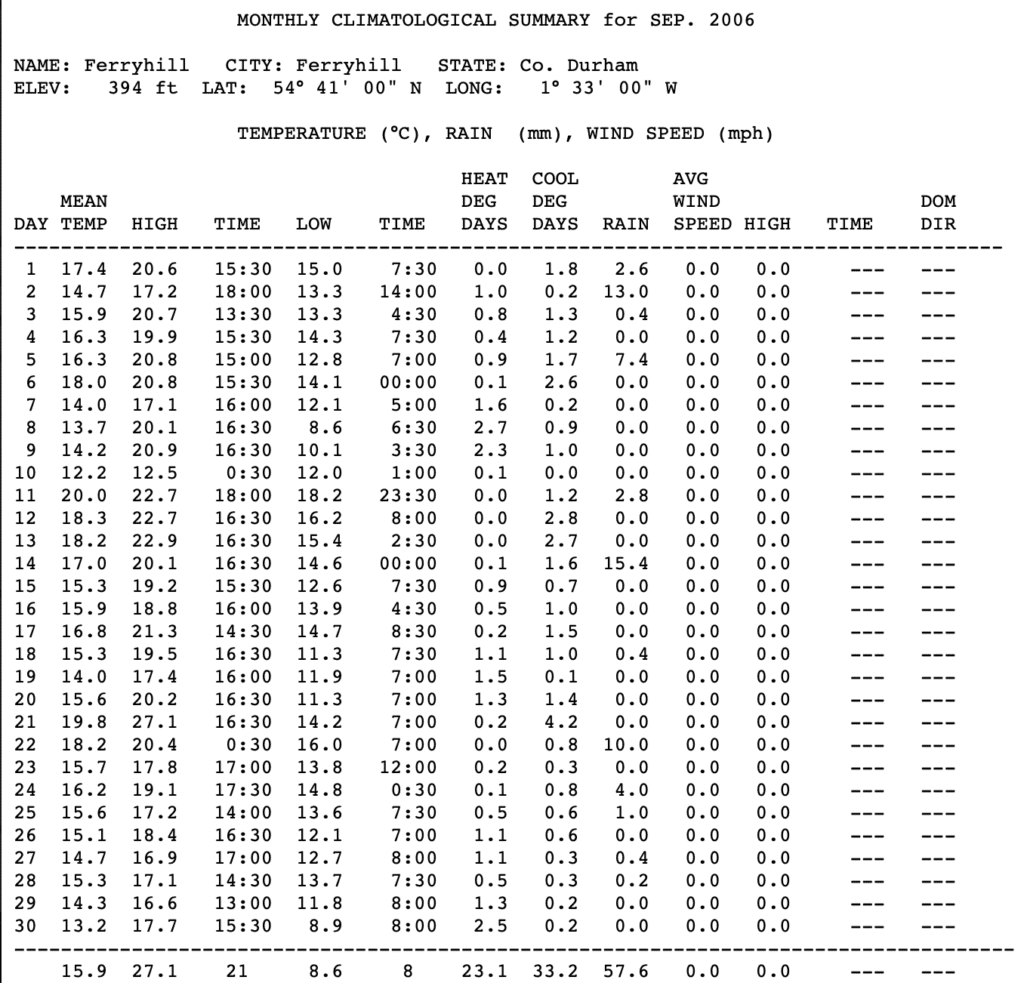 Why You Need a Home Weather Station
Use a home weather station to monitor your environment, both inside and outside your home, or install one in your greenhouse to help you keep an eye on the conditions in the garden. Home weather stations can bring you all sorts of data on the prevailing conditions: temperature, humidity, time, moon phase, wind speed, rainfall as well as air purity and co2 details.
Best Buy Weather Stations at Durham Weather Shop
weather station