July 2006
This month has created history as it is the warmest month on record. The records go back to 1850 at Durham, and this month has beaten July 1983 to the highest monthly mean temperature.
To put things into perspective, the average temperature for July 2006 is 2 degC above that recorded as an average for July 1976, a year which was previously regarded as being the best summer in living memory.
There have been only three days that haven't reached 20 degC in the month, and the 14 days consecutively over 25 degC since 16th is an extraordinary run of maxima.
In Durham, the 'heatwave' threshold is 25 degC, and this spell was truly remarkable.
It was also very dry, with rain on only 4 days for a total of 6.6mm.
The sun shone for an average of 8hrs per day in July 2006 at Durham. It was thus the 3rd sunniest July on record.
http://community.dur.ac.uk/durham.weather/weather-data-2006-2010/the-weather-at-durham-in-2006/july-2006/
Professor Tim Burt
Department of Geography
Durham University
My record from Ferryhill for July 2006 shows just how warm things were.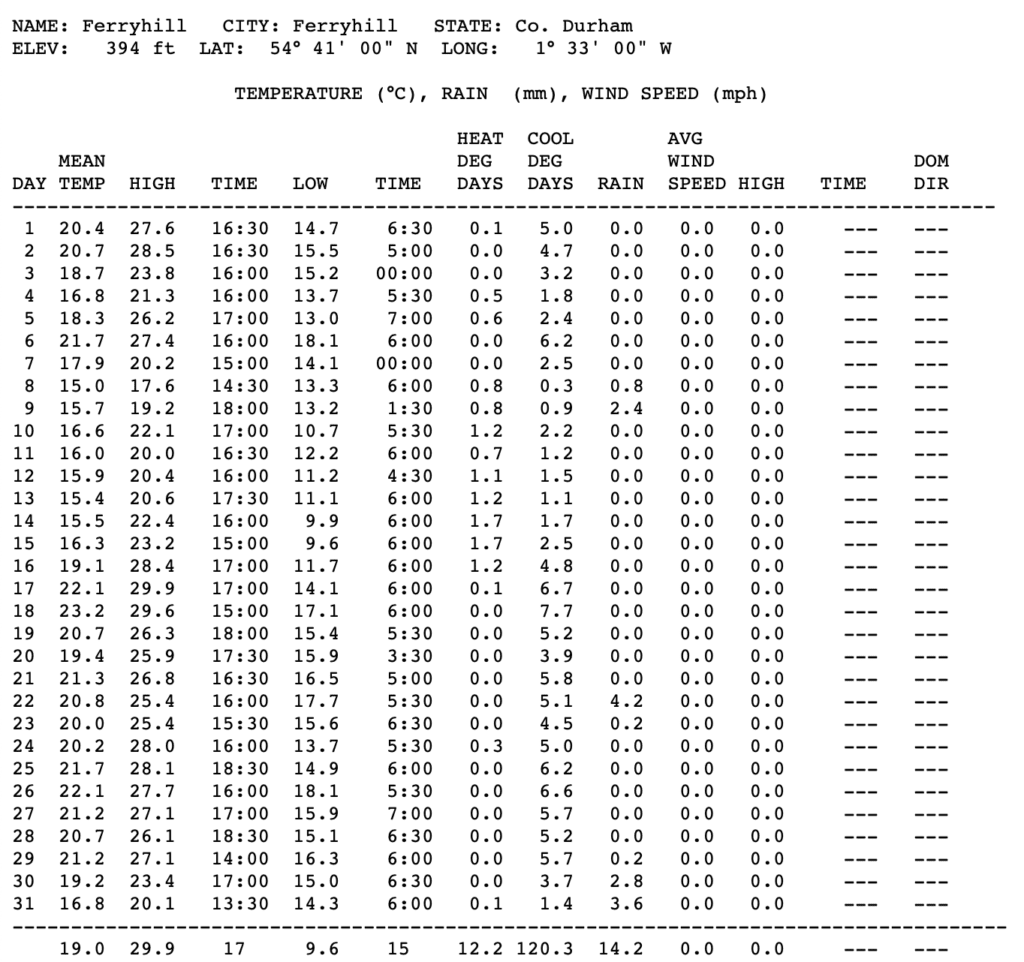 (Visited 17 times)