We managed to haul ourselves out of the house today – 12th December 2022. It was bleak, about -1 degC and there had been another dusting overnight.
Starting in town, we headed south, passing the Fulling Mill and the Wear, and then over Prebends Bridge to the Cathedral.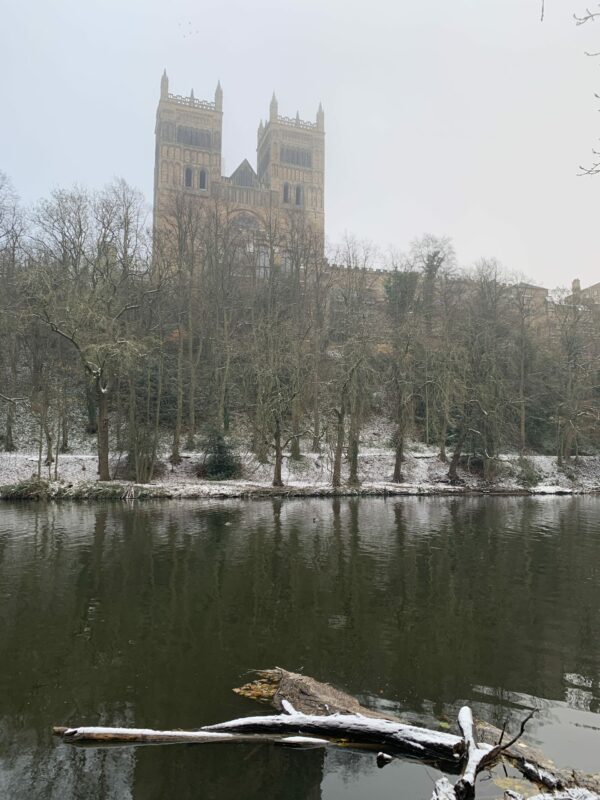 The walk took us past the huge monolithic bulk of Durham Cathedral on the Peninsula on the other side of the river. The towers were just scraping the cloud. Our fingers had already started turning numb by then, and taking gloves off became a pain, but needs must.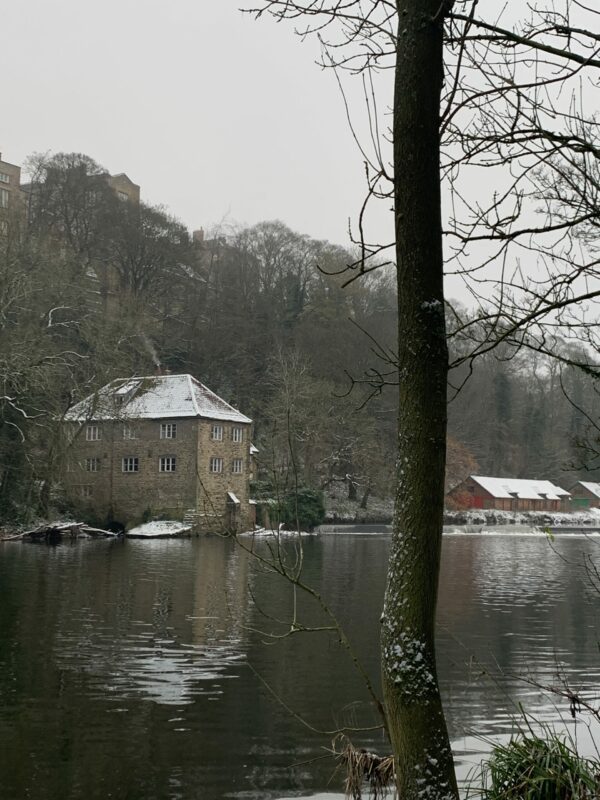 The Fulling Mill was wearing it's 'snow hat', the conditions being that little melting was happening. Little melting was happening in my soul either. The situation was beautifully bleak.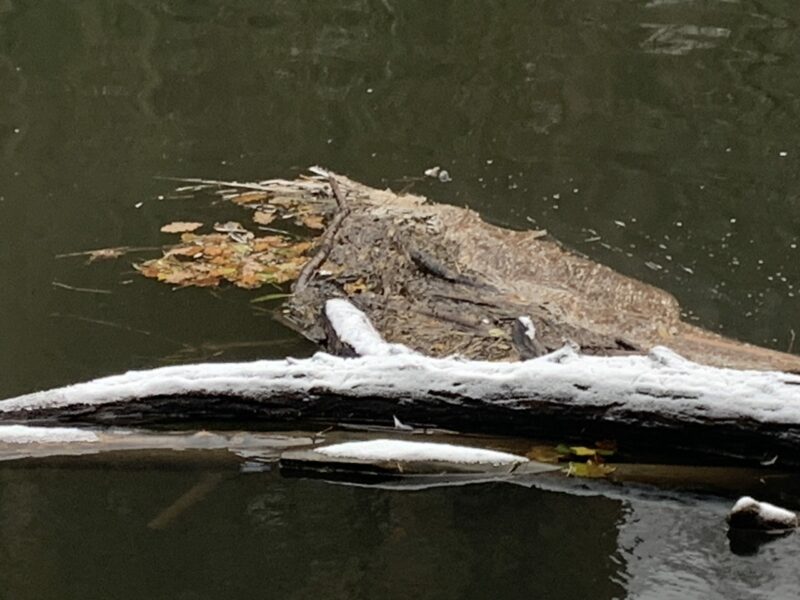 Even the logs floating in the river had a layer of snow, with just the signs of the birds feet in the snow, leaving evidence that wildlife still thrives in the river when the weather turns bleak. I have seen Cormorants here, Otters swimming and even the odd Kingfisher adding a flash of colour.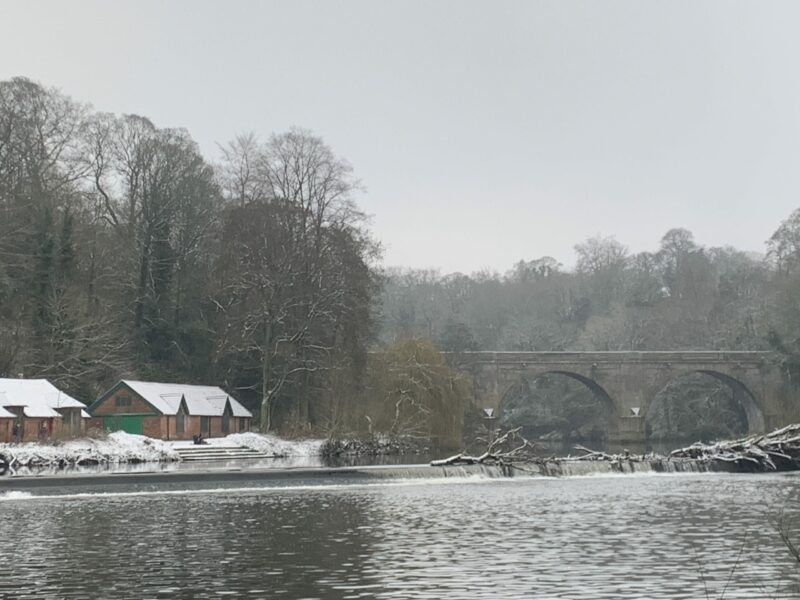 The boat houses and the weir looked very wintry indeed, with the usual pile of trees behind the weir to the right of the photograph. It's a continual struggle on behalf of the Council to keep the river clear, with each spell of heavy rain bringing more flotsam and jetsam down into the city. There are three main areas it collects: (1) here, (2) on the main weir and fish ladder just up from Millburngate Bridge, and (3) on the piers in front of the ancient Elvet Bridge.
Video of the weir at the Mill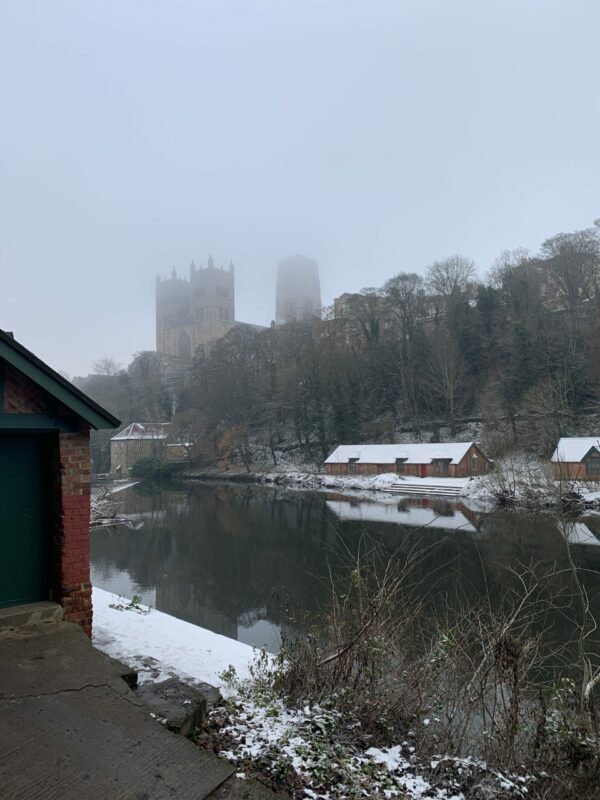 Here, looking back slightly, we can see how the Cathedral towers have started to vanish into the mist as the distance increases. The top of the central tower is almost completely gone, almost a 'Stairway to Heaven'.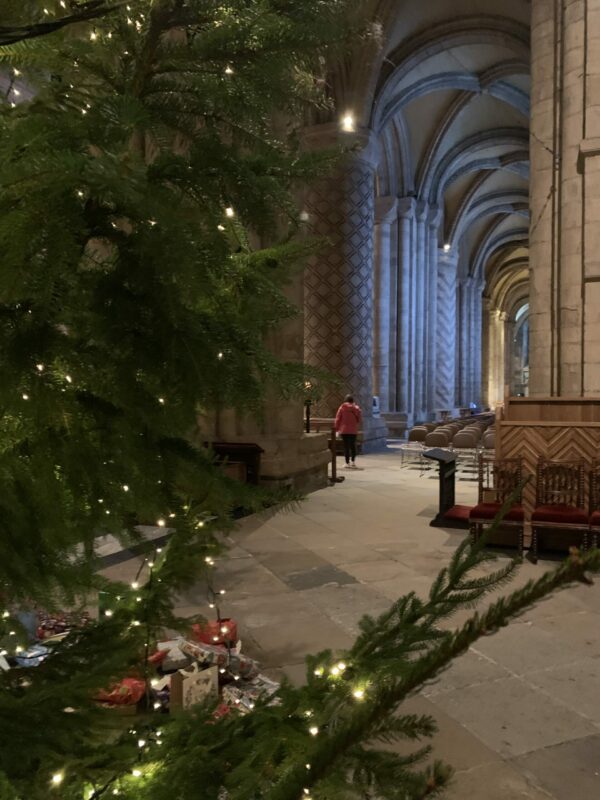 It was a welcome respite when we crossed the river via Prebends Bridge and walked into the South Bailey, around the back of the Cathedral (a very pretty and tranquil place) and inside the main building. The huge Christmas tree dominated and donated presents could be seen under it. All very festive in the run up to the big day. A chance to thaw out a little, and contemplate things.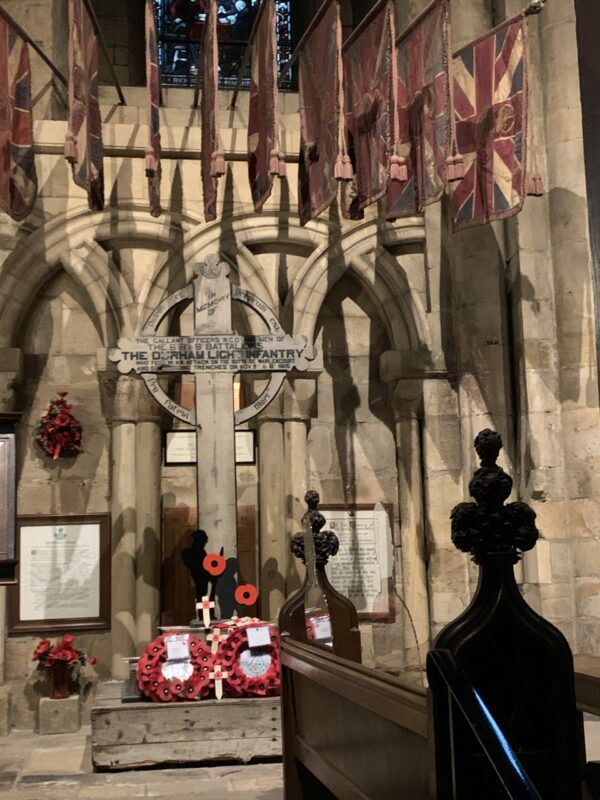 I always like to pop around the corner and pay my respects at the DLI Chapel. The wreathes were all still there from the previous months Remembrance Day. The ancient regimental colours protect the wooden cross and offerings below.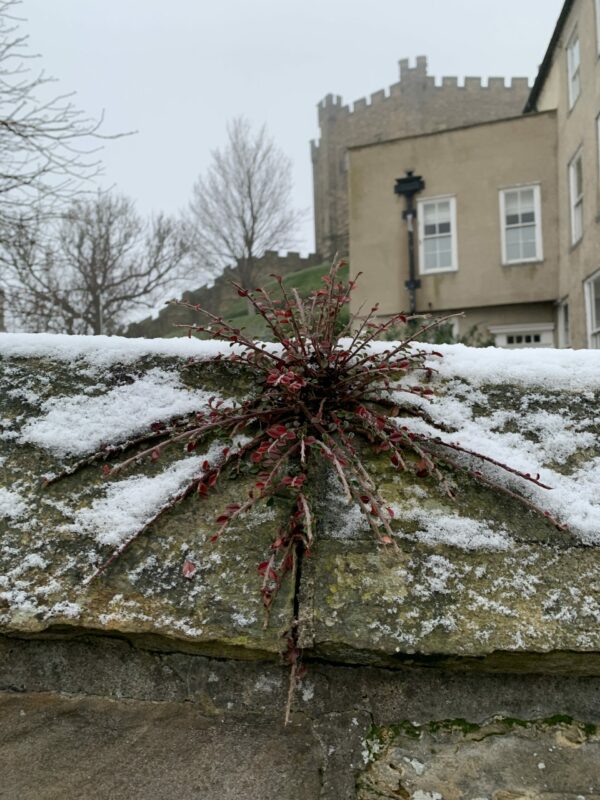 Lastly, a shot from Palace Green. Looking up towards Durham Castle, I spotted this growing out of the wall, rooted in the joint crack between the cap stones. Perhaps a learned reader might be able to advise what it is? I'm no gardener, so any help would be appreciated here.
(Visited 129 times)