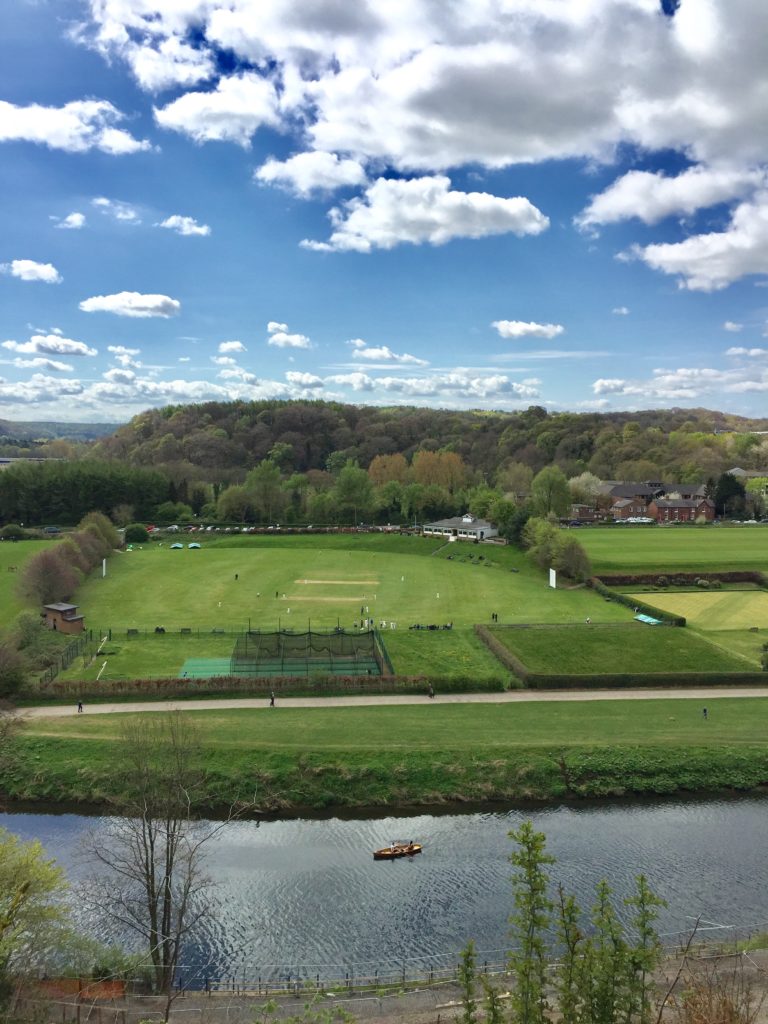 A beautiful day in mid-Spring, 2017. The view is from Pelaw Woods across the River Wear to the cricket and rugby club grounds.
The pathway at the bottom of the photograph is still being repaired after a landslip during wet weather in 2013 caused the hillside to collapse. The repair work has taken several years to complete. More details of the work is detailed below.

Why You Need a Home Weather Station
Use a home weather station to monitor your environment, both inside and outside your home, or install one in your greenhouse to help you keep an eye on the conditions in the garden. Home weather stations can bring you all sorts of data on the prevailing conditions: temperature, humidity, time, moon phase, wind speed, rainfall as well as air purity and co2 details.
Best Buy Weather Stations at Durham Weather Shop
weather station