"Southern Ireland was battered by gales, but the strange weather that hit the british mainland was unlike anything i've ever experienced. At 2pm in the afternoon, the sky had a strange orange hue, and it was dark – REALLY dark. The streetlights were on and cars were driving with full headlights. It was almost completely still, but a smoky smell hung in the air. This was afterwards attributed to a combination of forest fires over the Iberian Peninsula and Saharan dust, all dragged North on the Eastern side of the depression centre. Within 90 minutes the sun was out and it was a different world." – Dave O'Hara
A bright red sun glows in the sky over Durham, October 16 2017. It was the 30th anniversary of the Great Storm of 1987. The sun had an eerie red cast because southerly winds ahead of an ex-hurricane Ophelia had drawn air all the way from the Iberian peninsula, where forest fires had been raging.
The photo above was taken in Gilesgate in mid-afternoon, but it was so dark that street lights came on automatically and drivers had to use their headlights to see. There was a strong smell of burning in the air. All birds had fallen silent, believing night was upon them.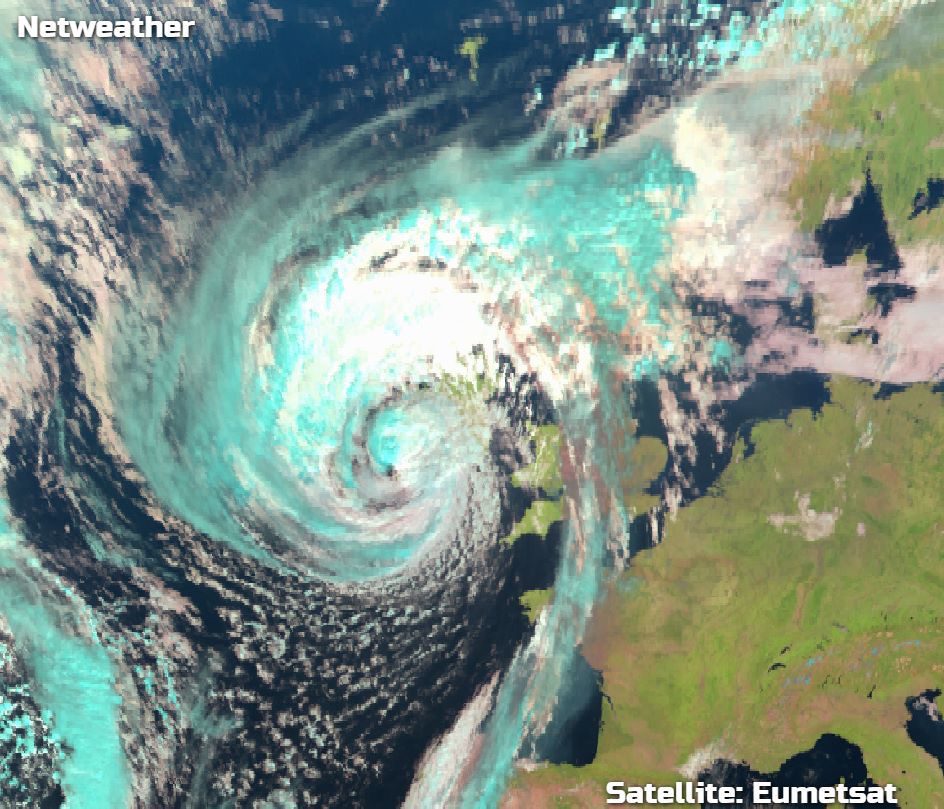 A satellite picture clearly shows the red dust and smoke embedded into the weather front approaching the UK.
The month had 3 new daily records in the Central England Temperature record. 17.2, 16.4 and 14.9C on the 14th, 16th and 25th respectively. The maximum temperature at Gilesgate was 19.8 degC on the 13th of the month, with the minimum of 2.8 degC on the morning of 30th resulting in the first 'car windscreen scrape' of the Autumn.
Met Office : Ex-Hurricane Ophelia 16 October 2017

(Visited 37 times)