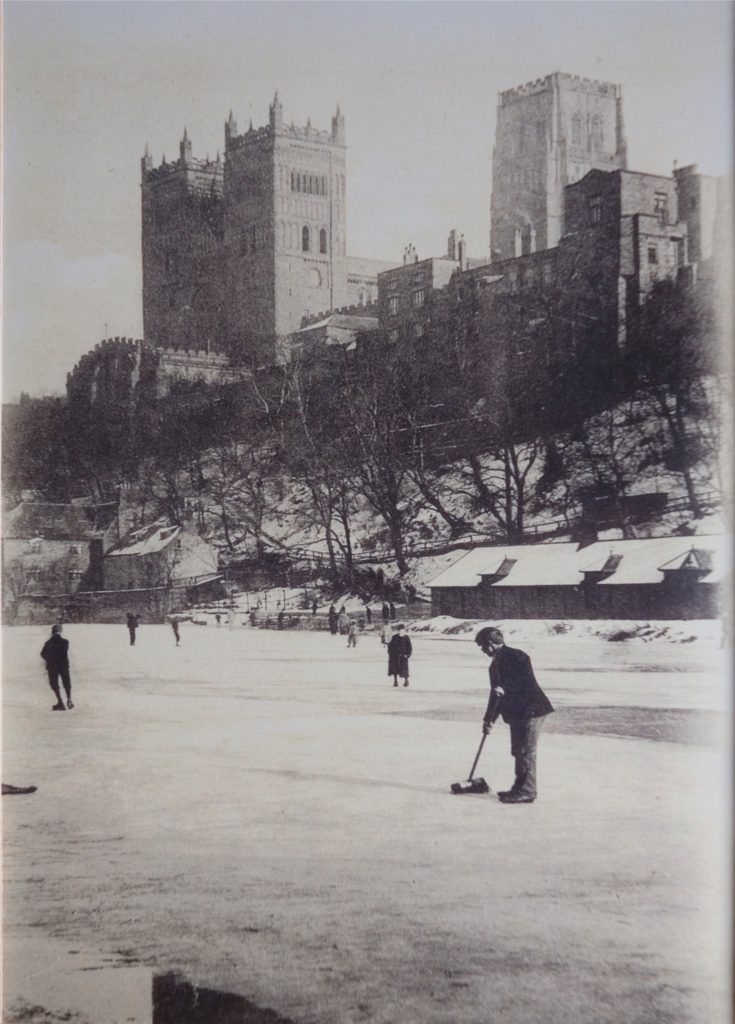 This photo was taken (we think) in February 1895. It shows people sweeping the ice on the river, perhaps preparing it for skating or maybe a curling competition. The location is just below Prebends Bridge.
February 1895 was one of the coldest Februaries ever recorded in Durham.
Noticeable is how little vegetation cloaks the slopes below the Cathedral. The building to the left of the photograph is the Old Fulling Mill.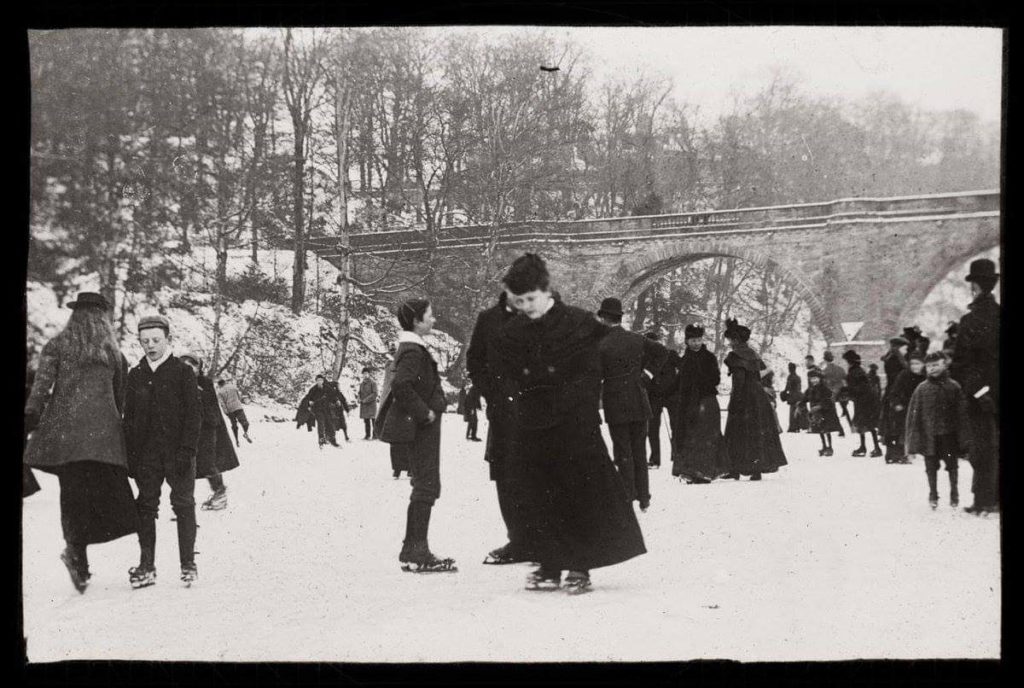 Prebends Bridge can be seen in this photograph, everyone is skating!
The exact source of the photos is unknown.

weather station