The new climate means for 1991-2020 have just been published and that is what I will be comparing to going forward.
January 2022 was a mild and very dry month in Durham. Temperature wise, the mean temperature came in at 4.7 degC, which is about 0.6 degC above the new normal for January. As can be seen by the graph, the mean slowly increased as the month wore on.
The highest temperature of the month was on New Years Day 2022, which became the mildest 1st January ever recorded in most places, significantly beating the old mark. In fact Nationally, the 16.3 degC recorded in St James Park, London easily eclipsed the 15.6C/60.1F from Bude (Cornwall) 1916.
There was very little rain/snow to speak of after 8th January. The 3rd was the wettest day, with a modest 7.2mm recorded. There was then no appreciable rain until the end of the month, when another fierce storm hit the North East (Storm Malik).
The storm brought very high winds and significant damage was again done, mainly to roofs and fences, some of which had undoubtedly been weakened by Storm Arwen in November 2021. Power cuts were a feature again, although not as bad as for Storm Arwen.
These winds also affected the Durham Weather site. The fence holding the rain gauge was damaged, causing approximately 3.4mm of excess rain to be recorded because the fence caused false tips to the gauge. Therefore the correct rainfall total was only about 15mm. This is only about 33% of the 1991-2020 normal for January.
January 2022 had a very high average atmospheric pressure (1024.7mb), with Anticyclonic conditions persisting, giving copious amounts of sunshine in most places. This helped alleviate the gloom of December 2021.
The temperature readily fell when cloud cleared, and there were 6 air frosts (a little less than normal). The coldest temperature was -3.0 degC on the 6th January. The maximum for the month was 13.0 degC on the 1st.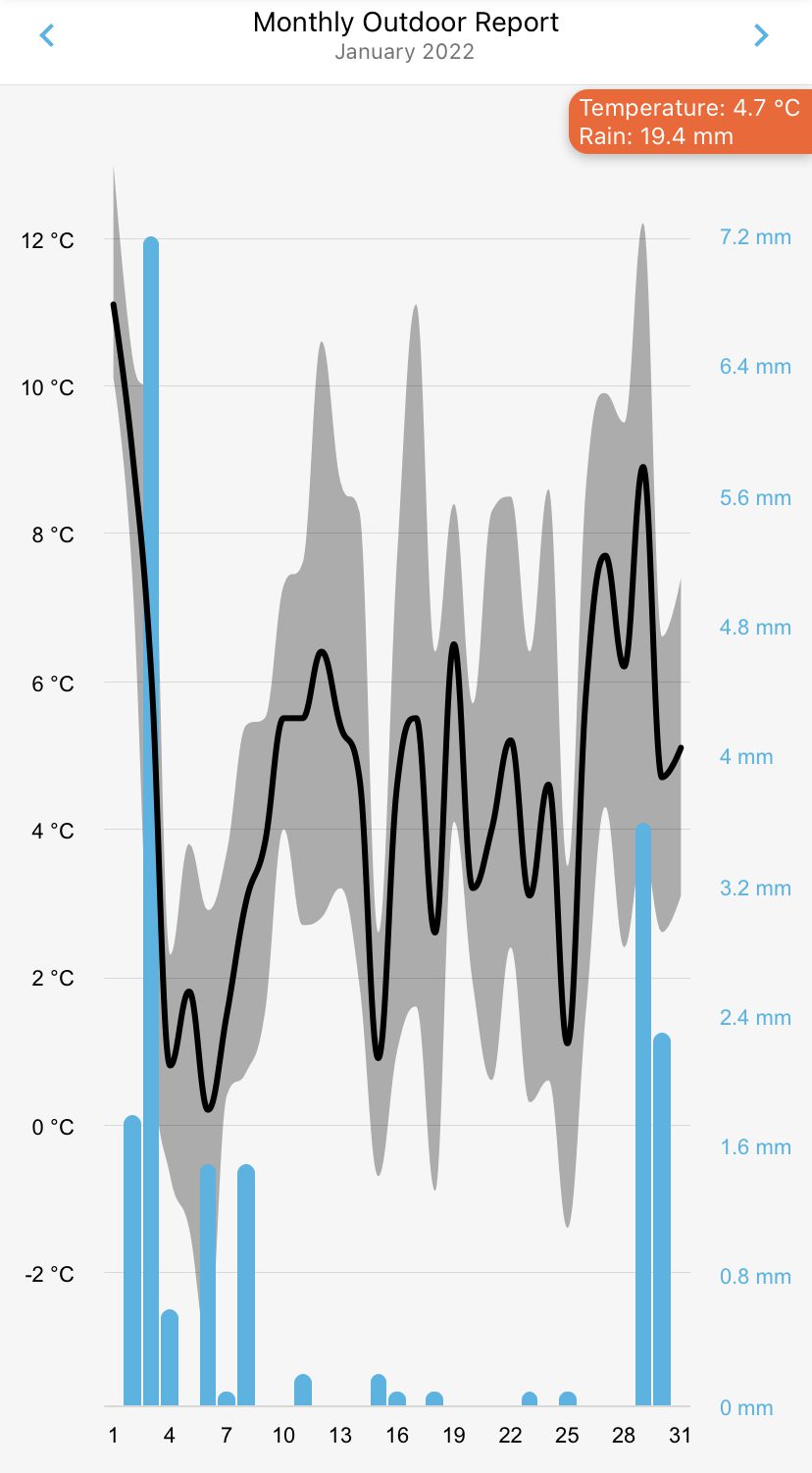 (Visited 280 times)