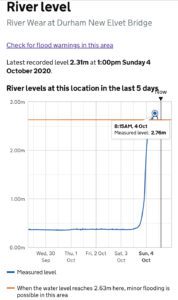 Rainfall
October 2020 opened very wet. A total of 32.7mm of rain was recorded at Gilesgate, Durham on 3rd resulted in a rapid rise in the River Wear, overtopping the banks in places, and reaching 2.76m at 8:15am on the 4th. The river level fell back rapidly and had dropped a metre by mid afternoon.
It was the wettest day of 2020 so far and proved to be the wettest day of the month.
The wet theme continued after the deluge on the 3rd (declared the wettest day on record country-wide by the Met Office). There were very wet days recorded on the 8th and 12th-13th (combined total 27.1mm).
The second half of the month was slightly less wet than the first, but there were still only two days without rain in the entire month (one in each half).
There are some errors in the daily rainfall totals shown in the tables below here. This was due to me changing faulty drained batteries in the sensors. The overall correct total of rain for the month was 113.4mm
The individual daily totals in error were 1st (corrected total 1.7mm), 9th (corrected to 0.6mm), 10th (corrected total 7.7mm) and 12th (correct total 11.5mm)
Temperature
Overall, October was around average for temperature, with no real extremes. The mean for the month was 9.6 degC and extremes were 16.7 degC (20th) and 3.5 degC (2nd). The warmest mean day was 12.8 degC on the 21st and the coldest mean day was 7.5 degC just two days later on the 23rd.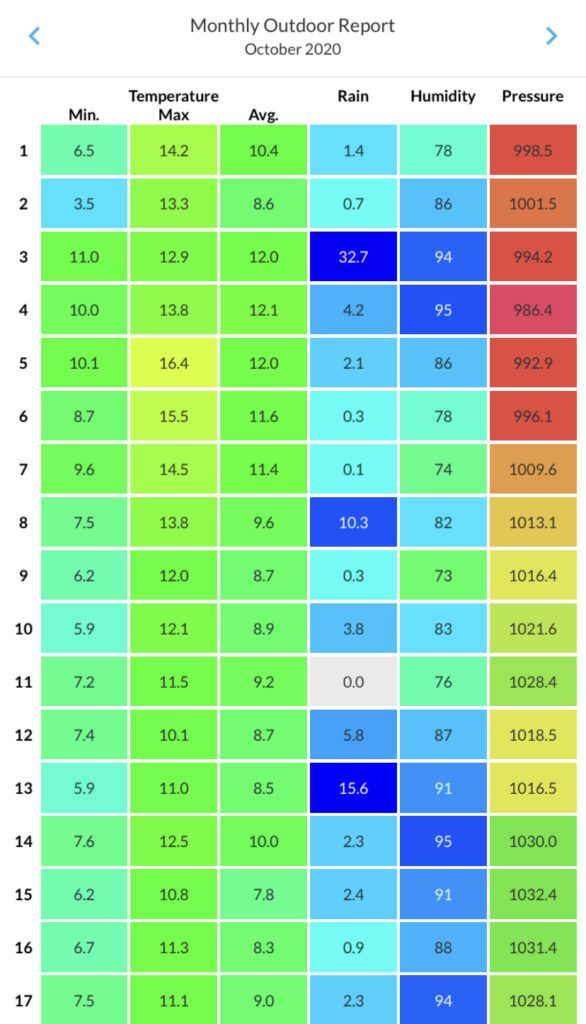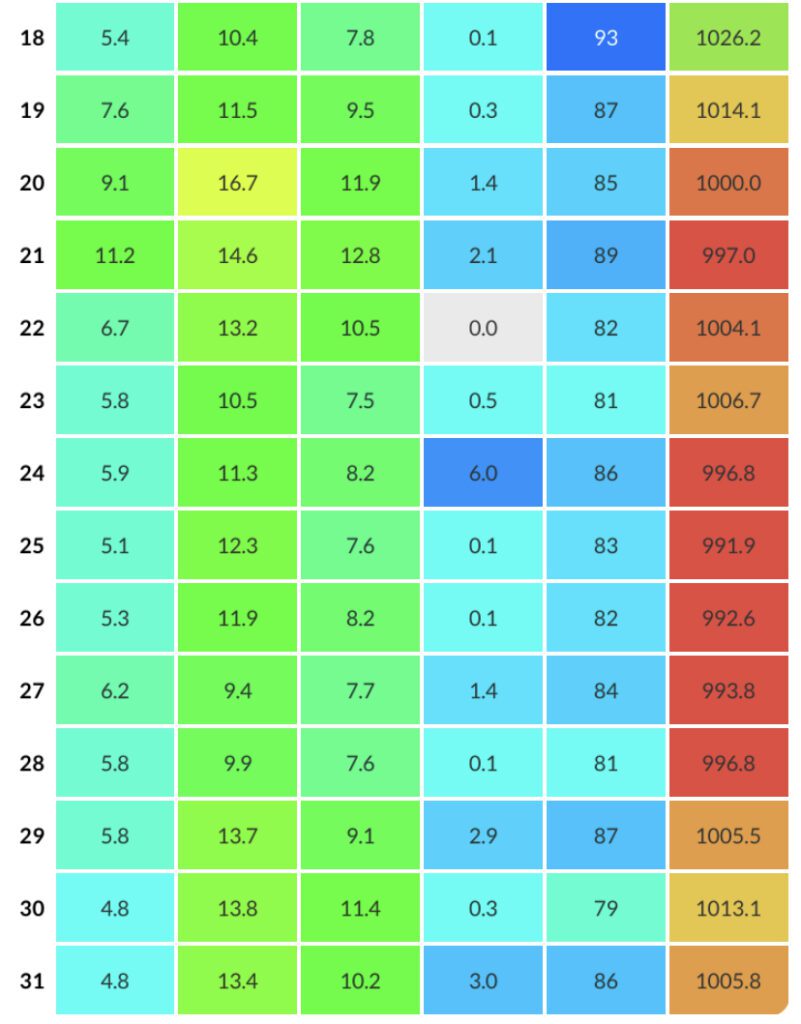 Barometric Pressure
Octobers tend to have the potential for a wide range of barometric pressure as anticyclonic conditions can prevail, but storms are ramping up as the jet stream becomes stronger in Autumn, with a strong zonal influence too.
October 2020 was anticyclonic between 8th-19th (even though some very wet days were recorded) and cyclonic either side. The lowest pressure was 981.7mb recorded during the passage of Storm Alex on 3rd/4th. The highest was 1033.2mb on the 15th.
Summary Graph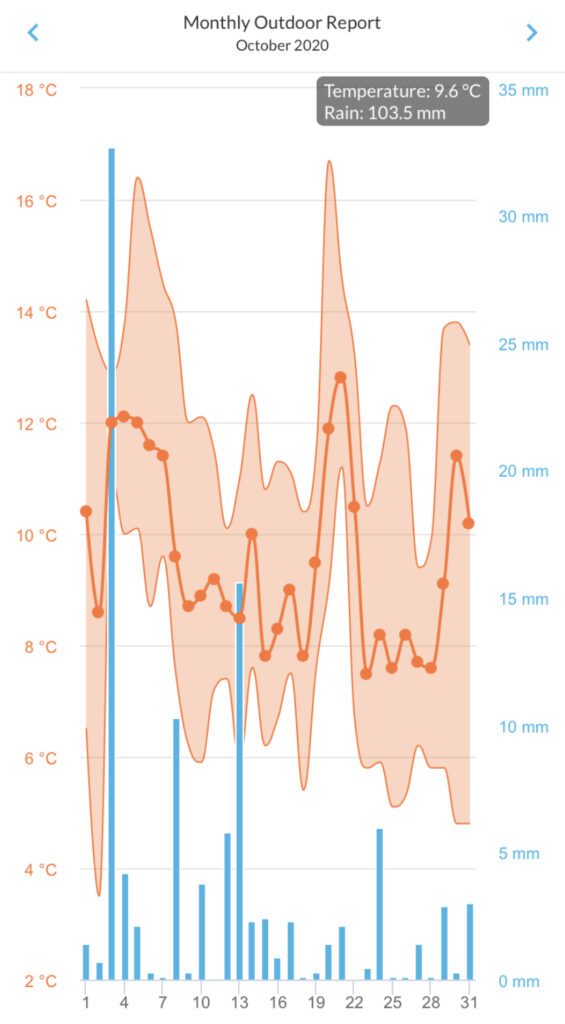 (Visited 86 times)