May 2021 was notably cold in the first week. Night time temperatures were only a few degrees above freezing in Durham and the maxima were very disappointing. Along with this, rainfall was on the high side, resulting in the cold start to Spring continuing.
The cold nights continued until the last 5 days of the month, when 'normal' weather returned. The maximum temperature was a very modest 22.2 degC on the 29th. The 6th was the coldest minima, coming within a whisker of an air frost, something we haven't become familiar with in May.
Overall, the month averaged 9.8 degC which was poor for May.
The average maximum was low at 14.7 degC, a good three and a half degrees below May 2020. Average minimum was also well down at 6.1 degC, again a couple of degrees below 2020 levels.
It rained on 22 days, which isn't encouraging for May, with a total of 78.4mm. The wettest day was the 17th (11.8mm). However, the improvement of the weather from 27th heralded a protracted dry spell (see June 2021).
The cause of the wet weather was a majority of Cyclonic days being recorded for the month (17), with no real spells of settled anticyclonic conditions we'd become used to in April.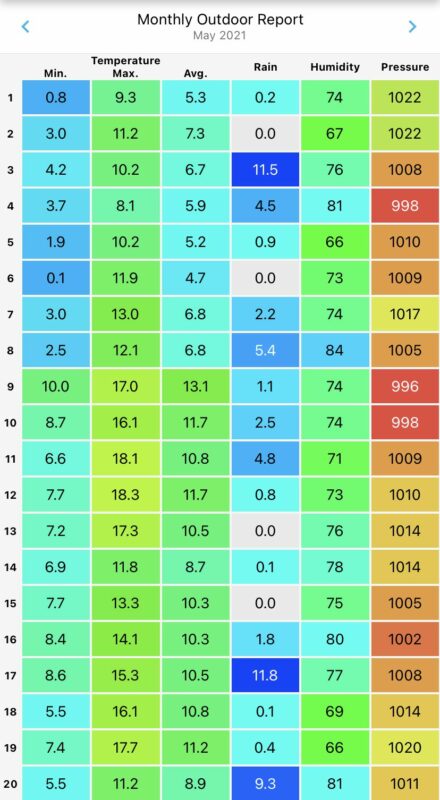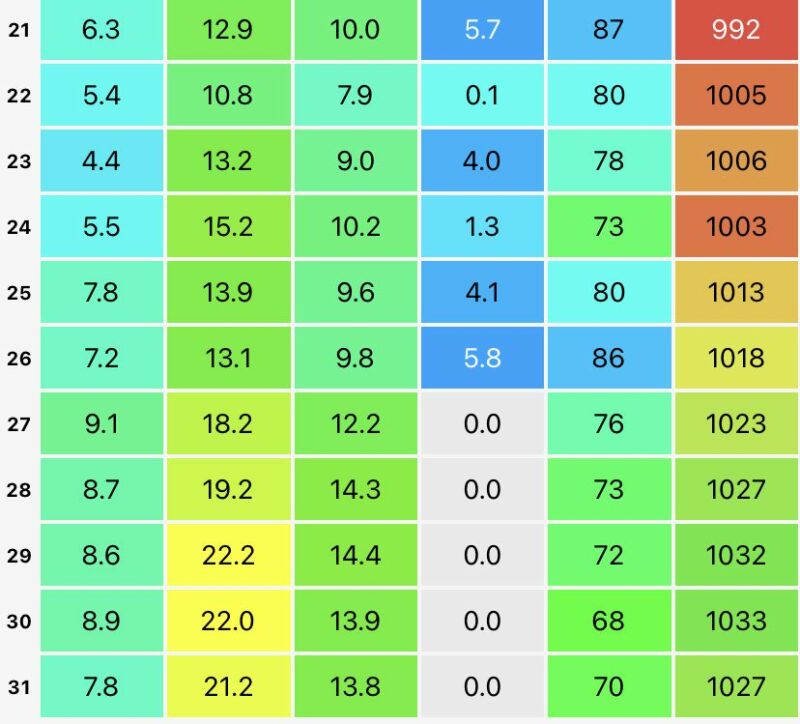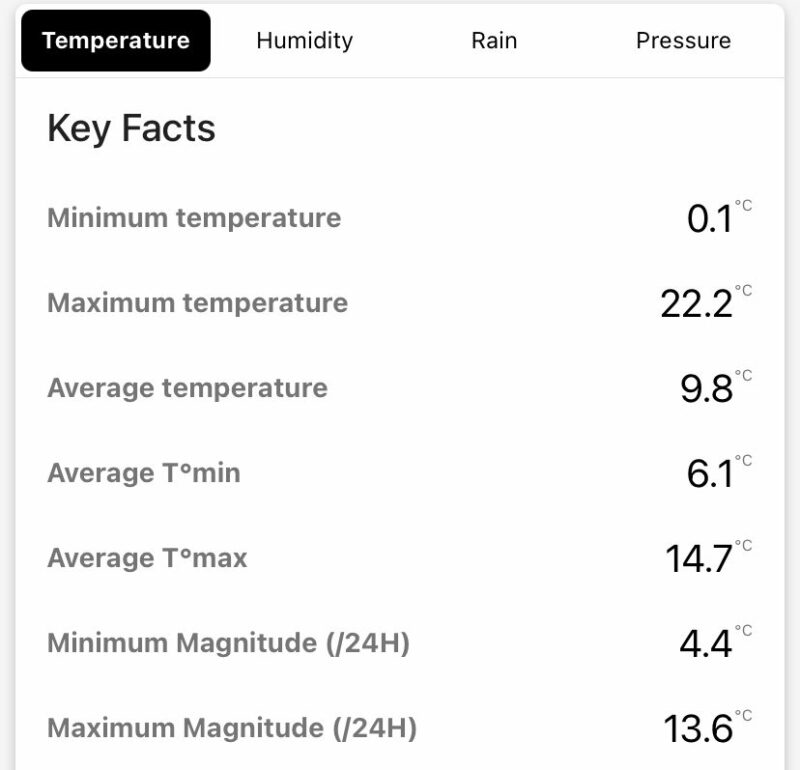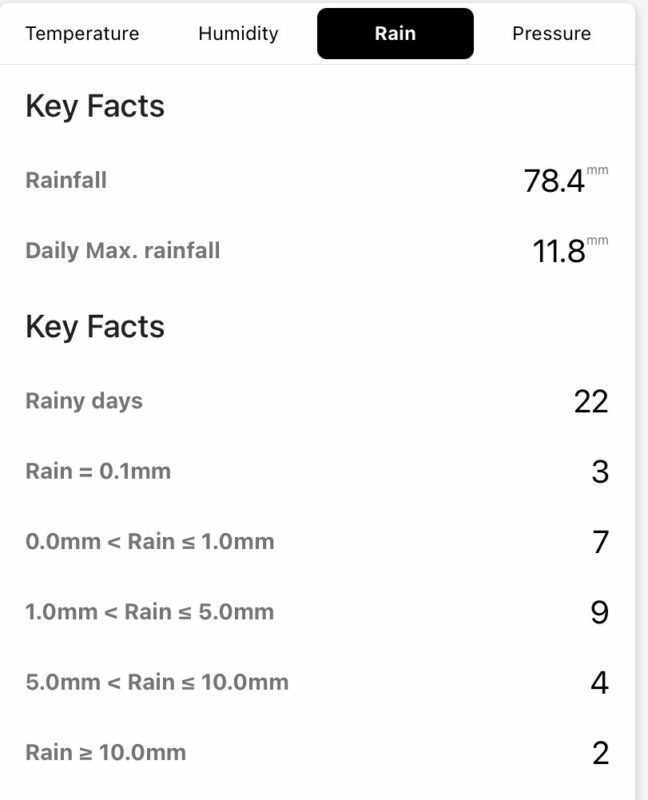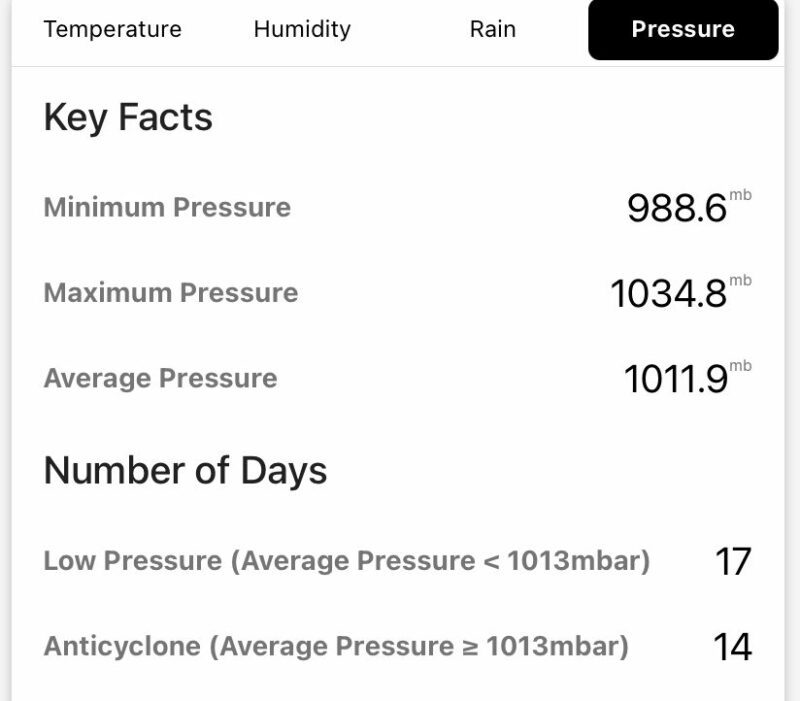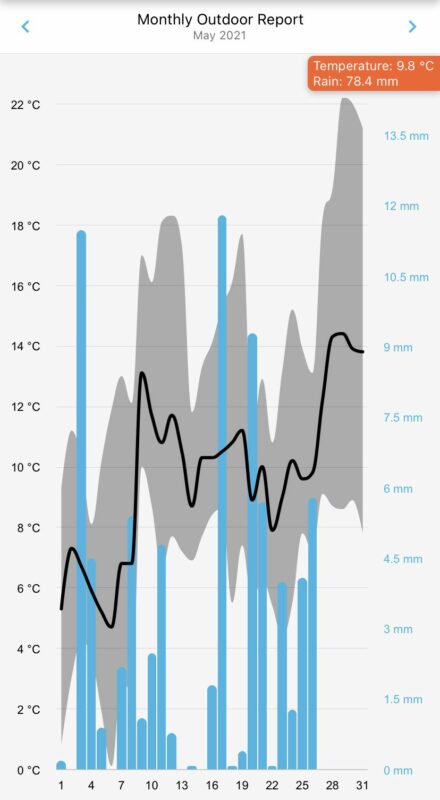 (Visited 84 times)