June 2021 posted a welcome recovery for the early summer period in Durham after the long cold Spring. The temperature passed the 20 degC mark on 21 days in the month and the real notable thing was the great dryness.
There was no measurable rain at Durham from 25th May until 17th June, a spell of 23 consecutive days and even then it was just a trace 0.1mm. The total for the entire month was 26.9mm, but it almost all fell in the last 6 days, and more than half of it on 25th June, when 14.6mm wet us thoroughly, giving the gardens a much needed drink, although most of it will just have evapourated.
The average temperature for the month was 15.6 degC, which is on the warm side for June. Average max was a respectable 20.9 degC, making it feel warm and summery throughout. The mean min was also good at 11.5 degC.
The highest temperature of the month was 26.7 degC on the 16th (3 other days got to 25 degC). The coldest was 7.2 degC on 22nd.
It was another completely Anticyclonic month (air pressure >= 1013mb)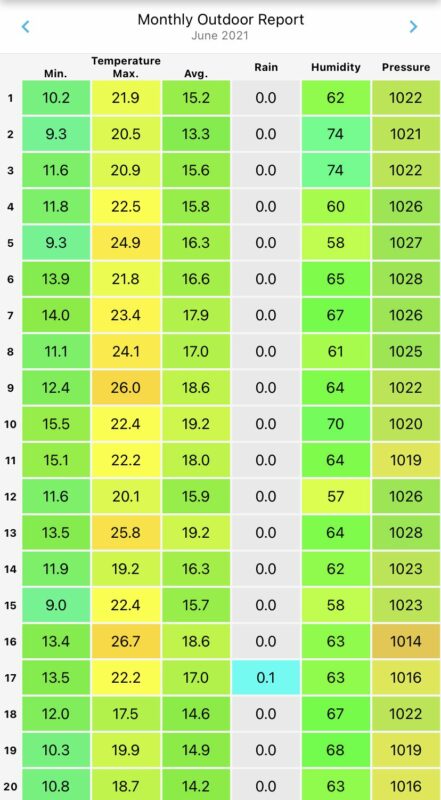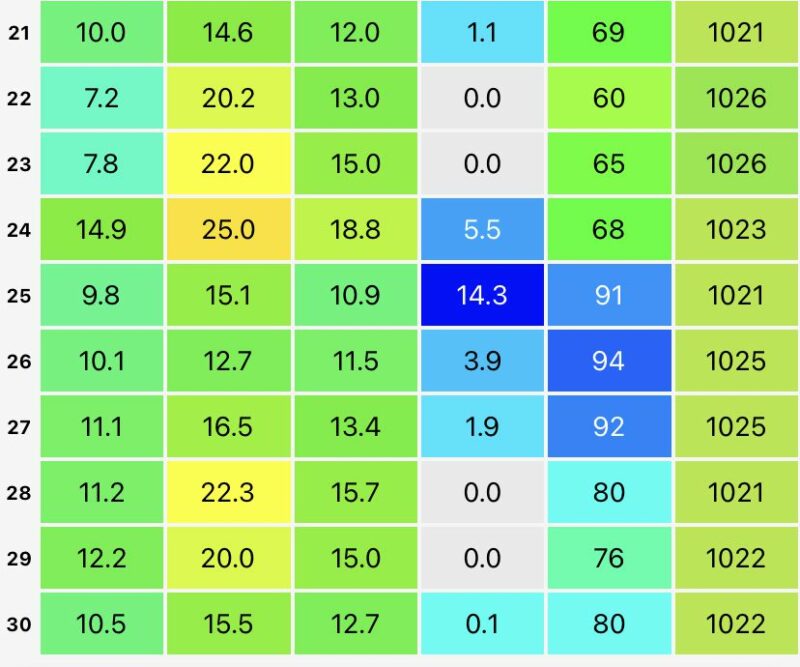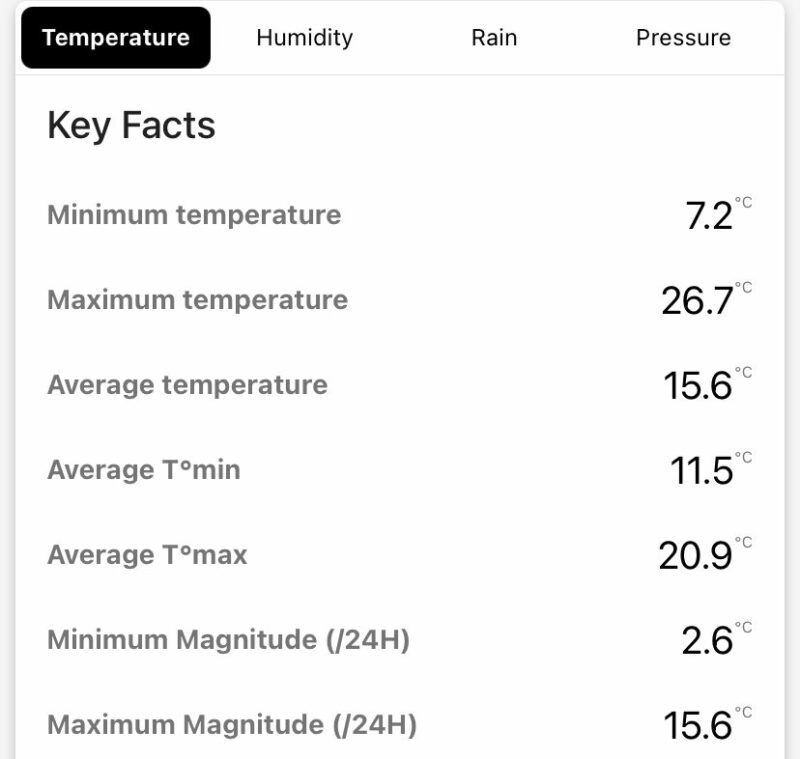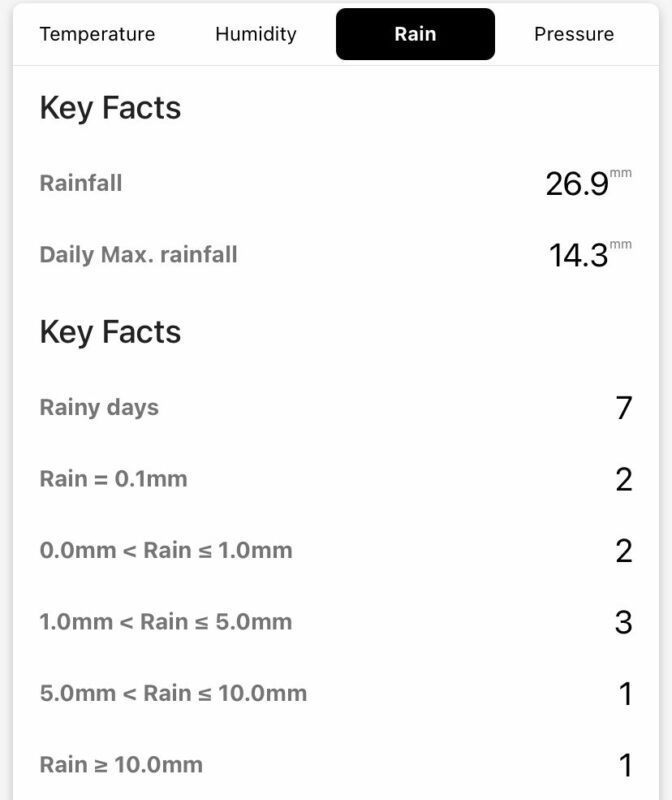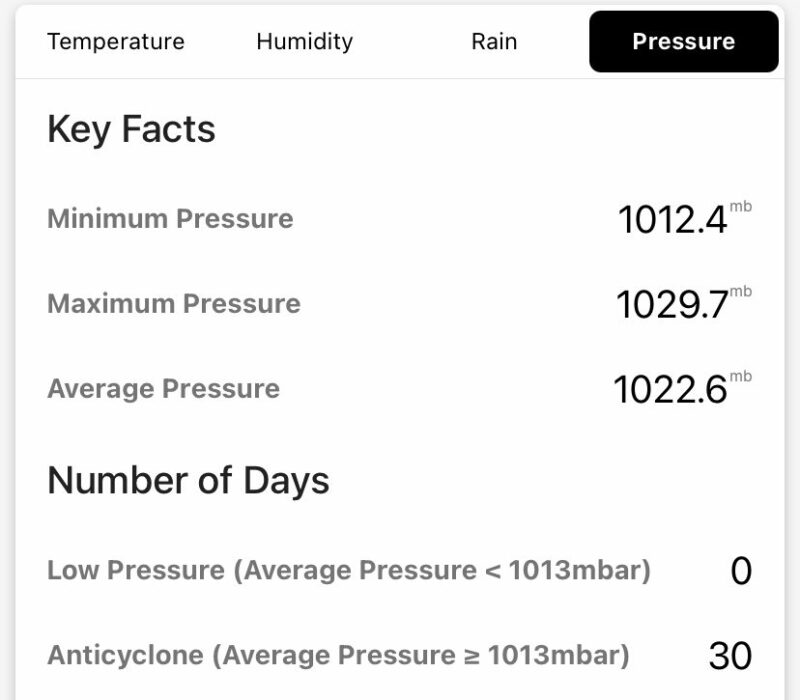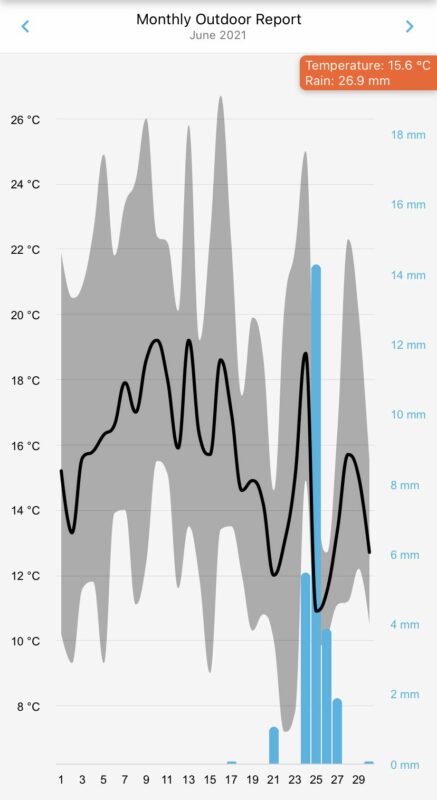 (Visited 102 times)