Here's what happened in September 2020.
After a wet day on the 2nd, September weather was quite decent until the 22nd. There was a short heatwave in mid-month when the temperature hit a lovely 26.6 degC. Towards the end of the month the weather turned very Autumnal indeed. Temps plummeted after the deluge on 23rd, and the maximum temperature on 24th was only 10.2 degC. Quite cold for September. In fact I'm told it was one of (bottom 20) the coldest September days since 1900.
This cold spell was due to a depression in the Southern North Sea dragging in North to North Easterly winds from the sea on the North side of the storm. Some wild seas were observed in coastal towns such as Seaham.
The cold spell dragged down the overall monthly mean, which had been running a degree or so above average until then, and it finished at 13.2 degC, which is almost bang on average.
The absolute minimum of 3.9degC was recorded on the morning of the 28th, as winds dropped behind the depression in the cooler northerly influenced airstream.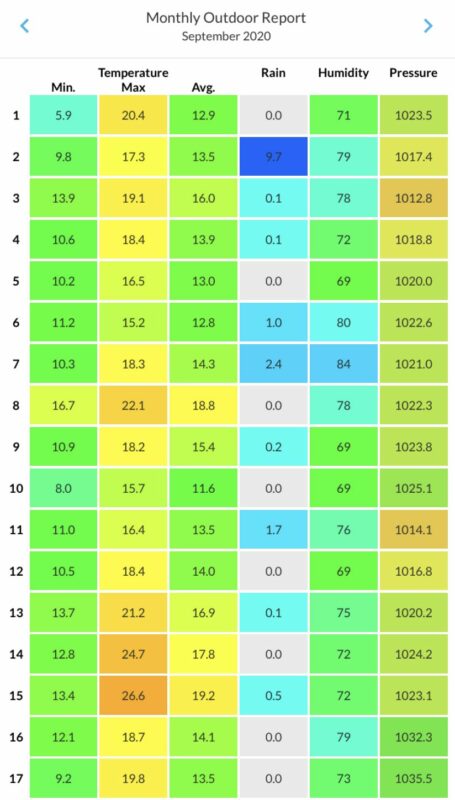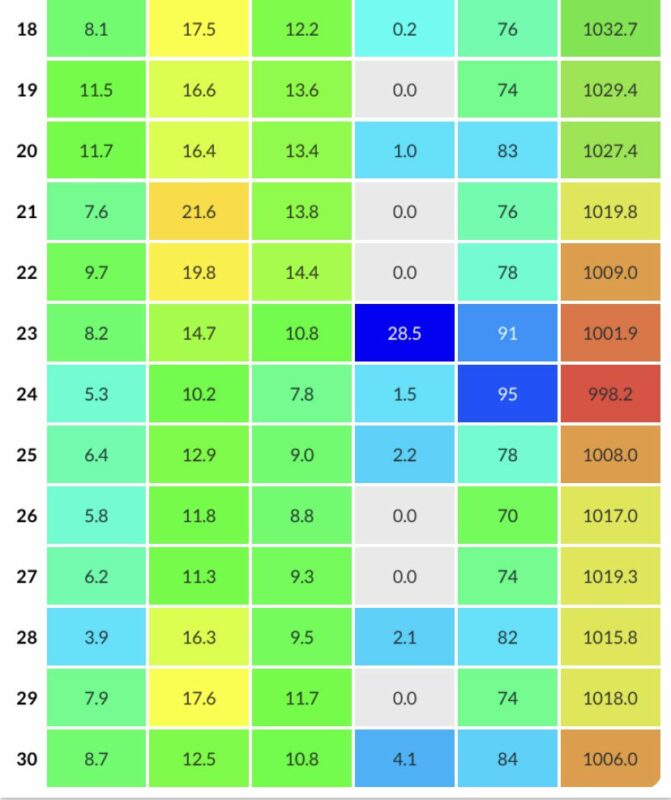 Rainfall
The total for the month finished around the long term average, but about half of that total came on the 23rd. The daily total of 28.5mm wasn't exceptional for September, but was in fact the 5th fall of 20mm or more in the calendar year so far. Are these high rainfall total days getting more frequent? They certainly seem to be.
The total rain days of 16 was quite low for Autumn, although when anticyclonic weather dominates it can happen.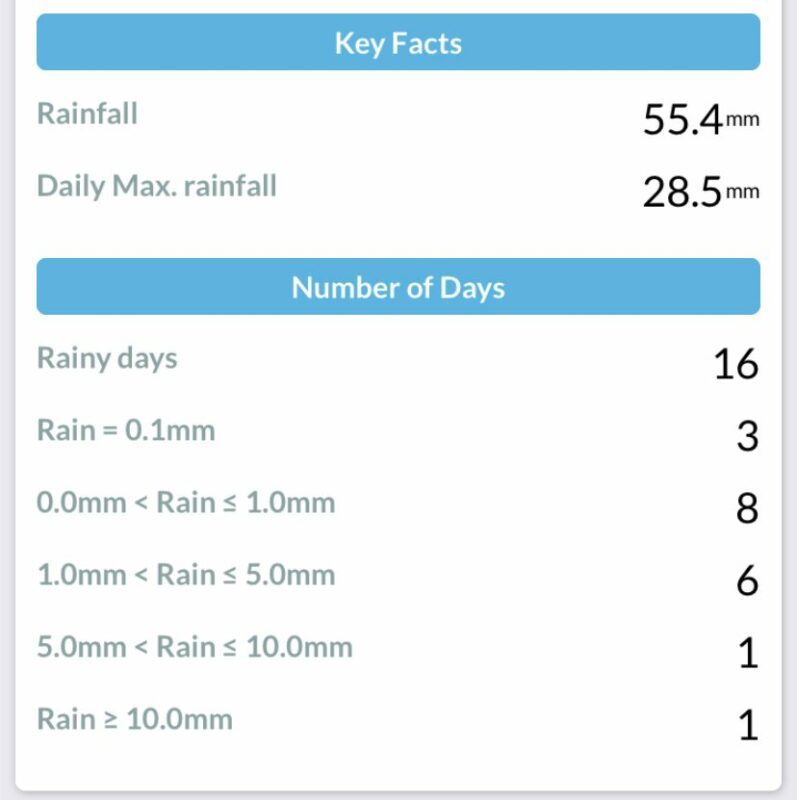 Atmospheric Pressure
The most was identified as strongly anticyclonic, and the few cyclonic days were centred around the strong depression that hit around 23rd-25th. There were some very strong gusty winds around the low, which seemed to peak around 25th.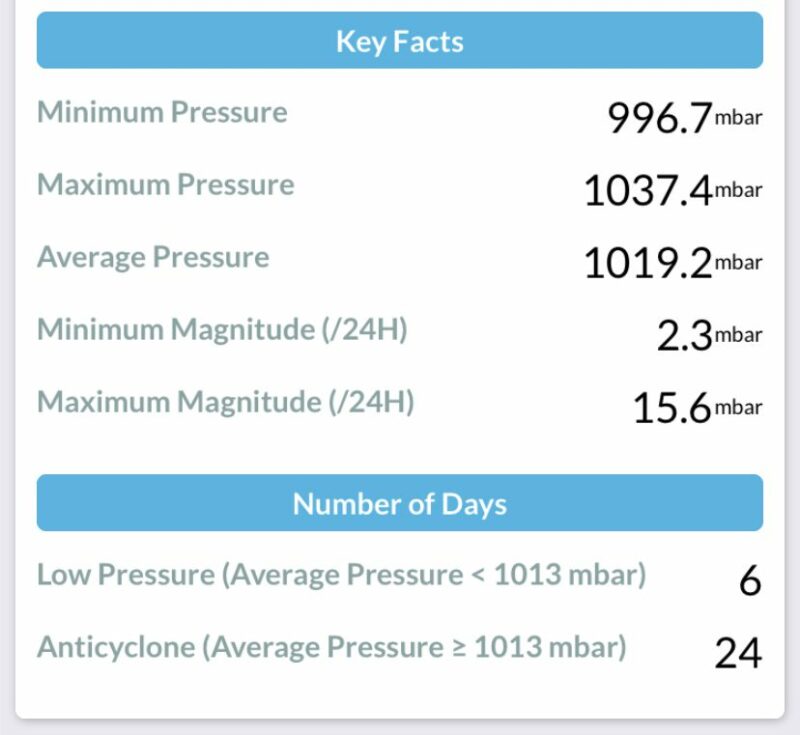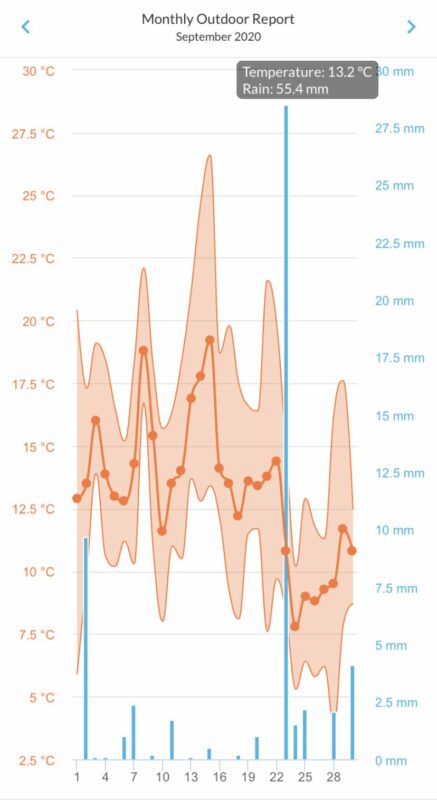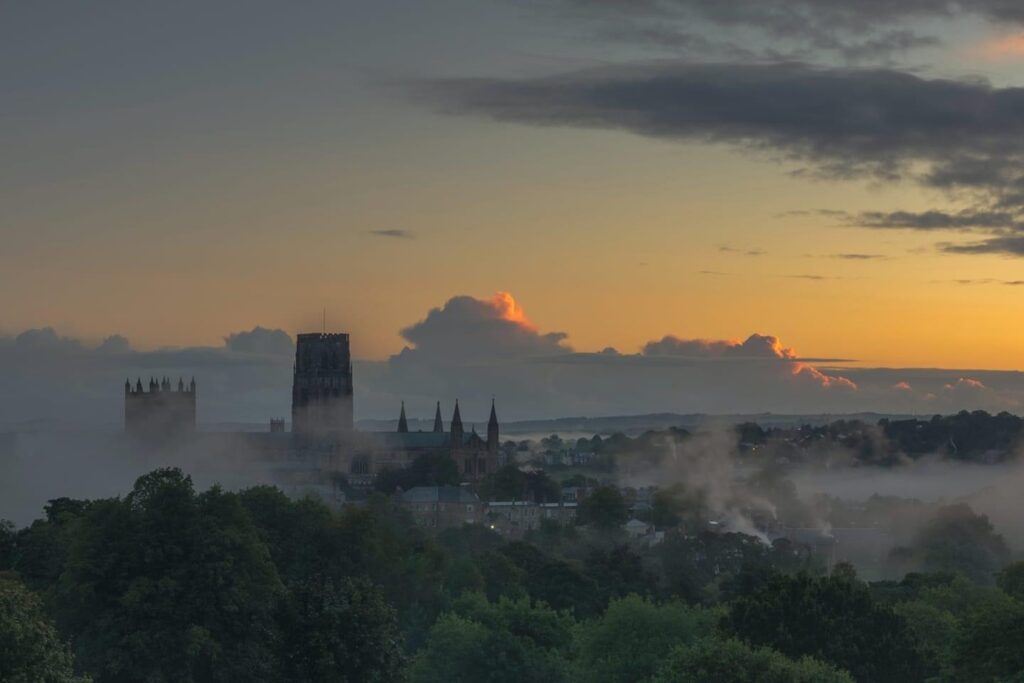 (Visited 318 times)