A very average September temperature wise, there were some warm days at the start of the month and another on 26th.
Rainfall total was slightly above average, mainly due the extremely wet 2 day period of the 20th and 21st. The total for these 2 days was 44.6mm, which contributed more than half of the final total for the month.
High pressure then dominated until the end of the month, with some chilly nights in the last 10 days.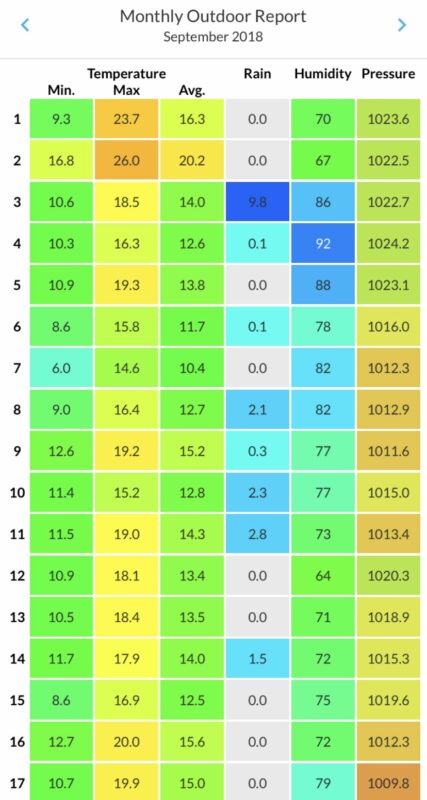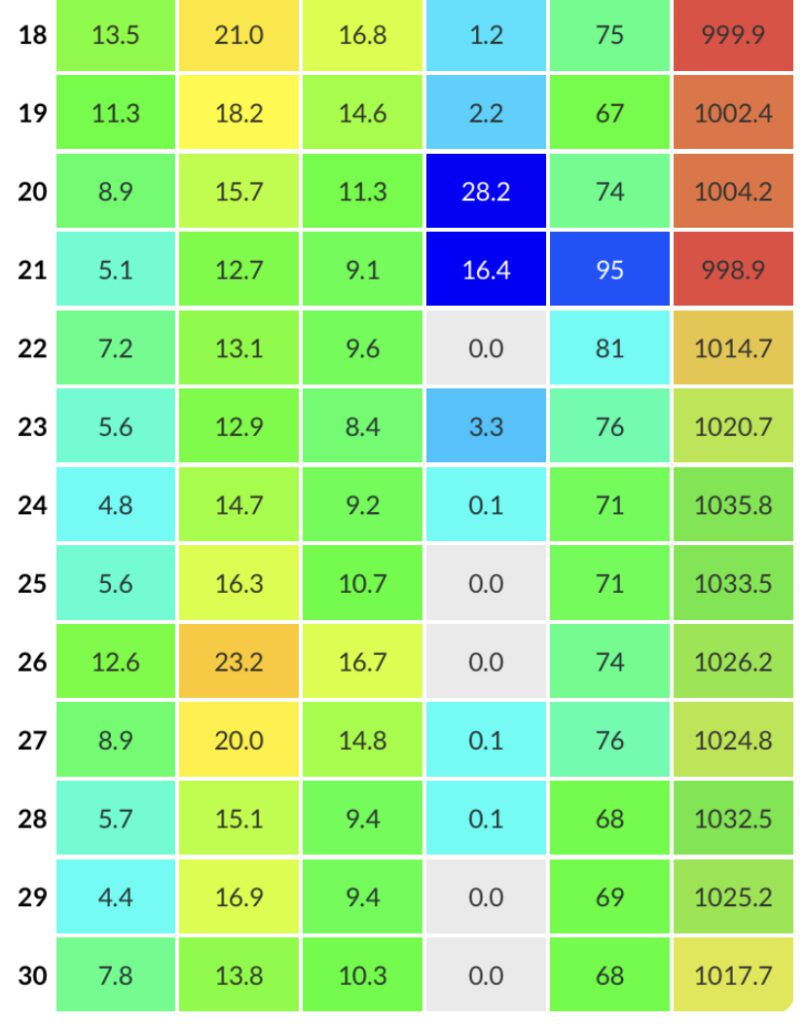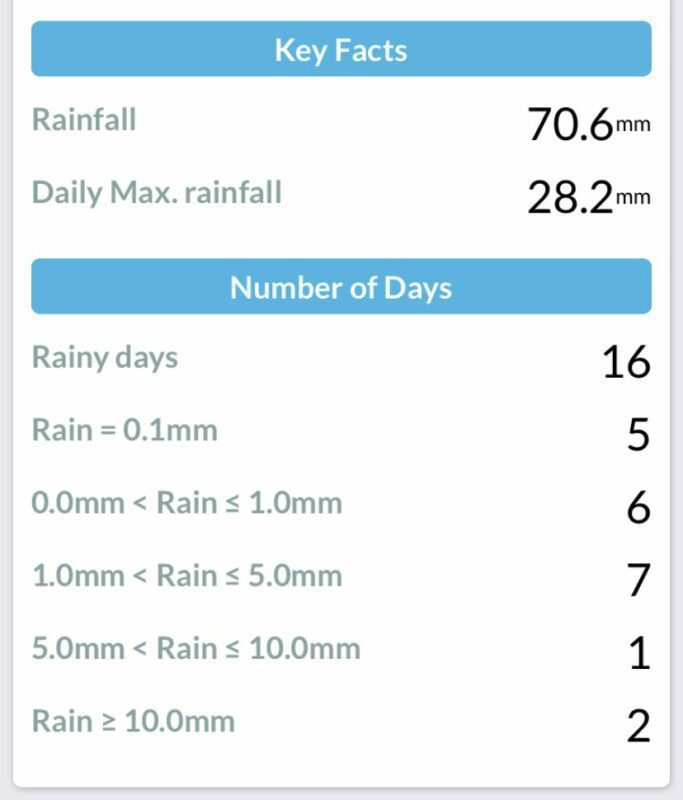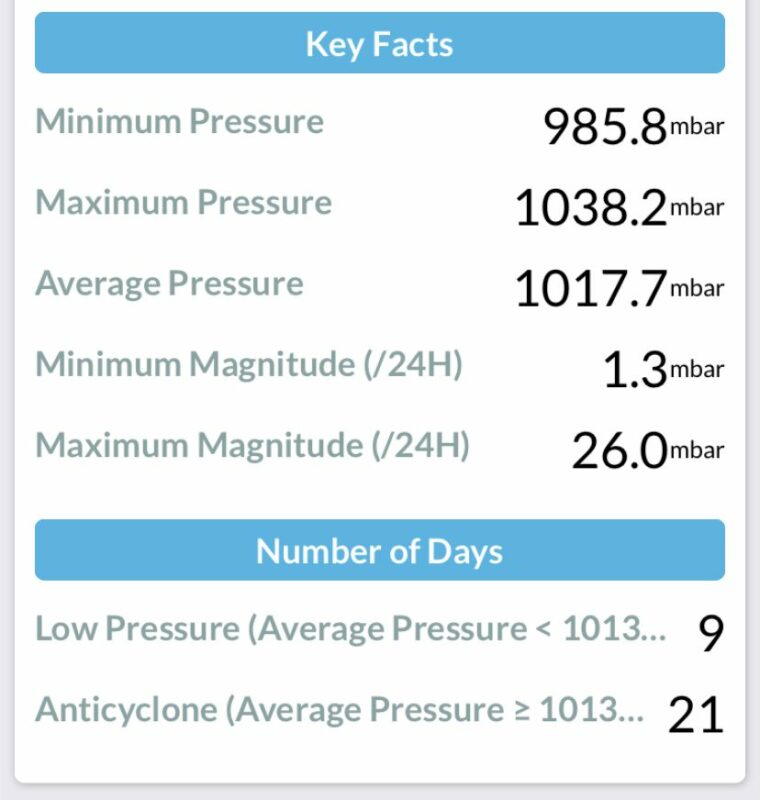 (Visited 20 times)