May 2019 Summary
May opened disappointingly cool, with the preponderence of winds from an Northerly and Easterly sector, the direction no-one wants at this time of the year. There was no real warmth until the 13th and then only for three days! Temperatures did recover a bit in the second half, to give an overall mean of 10.9 degC, which is still on the cool side for May.
The rainfall total was also on the low side for May, continuing the rather dry Spring. Rain was well spread, with only two short dry periods. The wettest day was the 8th, with 12.2mm. Some areas of the North East had very heavy thundery showers towards the end of the month, with reports of a funnel cloud from the Bishop Auckland area on 28th.
There was more anticyclonic influence in May than low pressure, but it was just drifting about in the wrong place to offer much of an early taste of summer. Ah well, let's see what June brings.
---
May 2019 Weather Nationally (Trevor Harley)
A rather cool changeable month with some cold and warm spells. The final two days were very warm in the SE. Dry in Wales and the south but wetter elsewhere, giving an average of 93% of rainfall. Average sunshine although cloudier in the north. There was a fine spell in the north mid-month and indeed the highest temperature of the month was 25.8C at Kinlochwere (Ross and Cromarty) on the 15th. The lowest temperature was -6.2C at Kinbrace (Sutherland) on the 7th.
---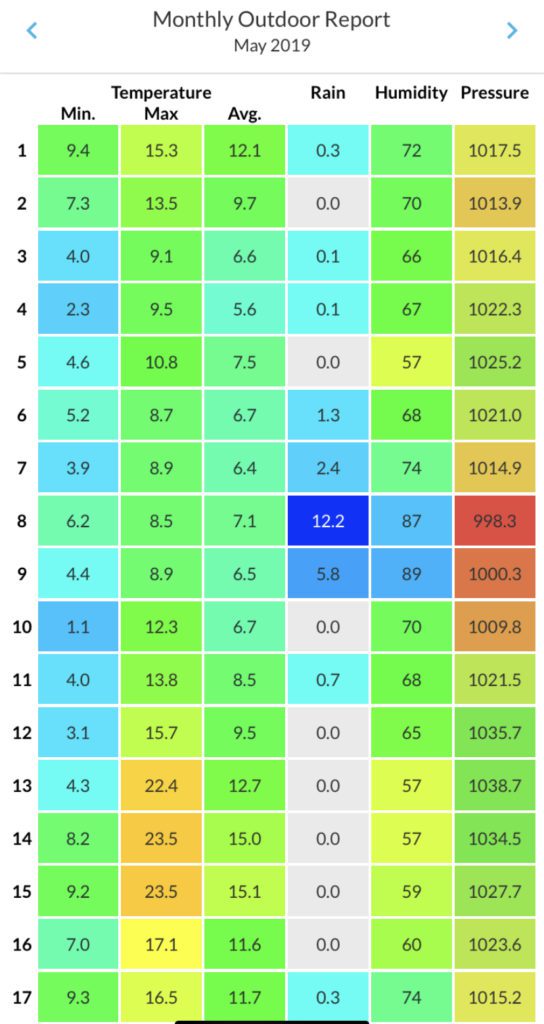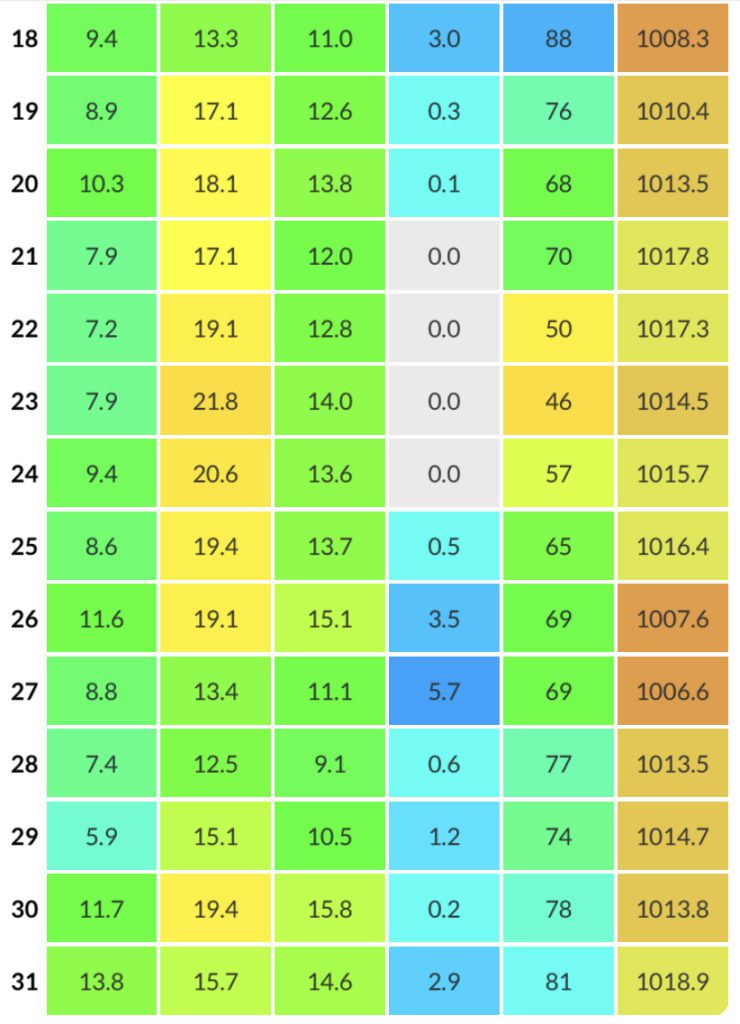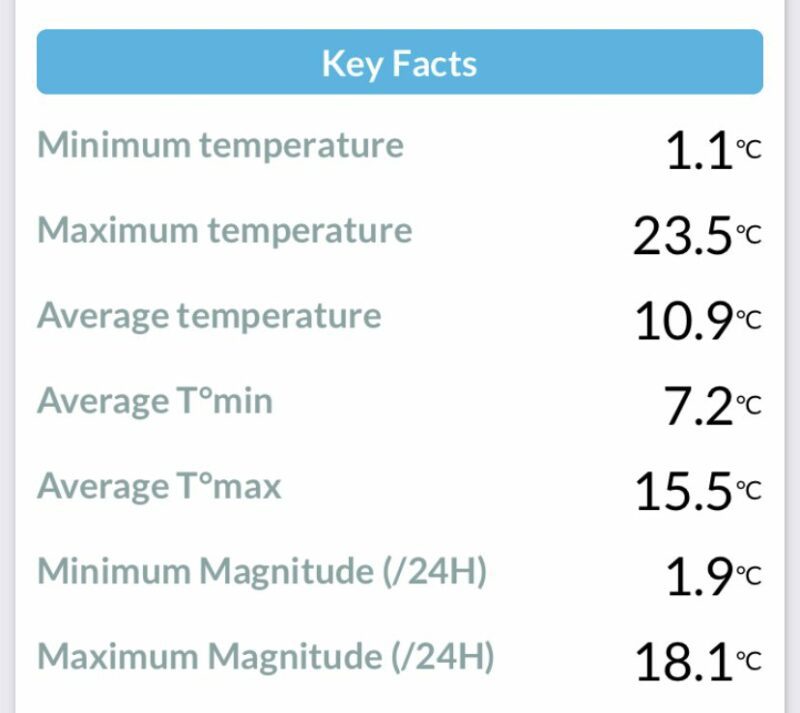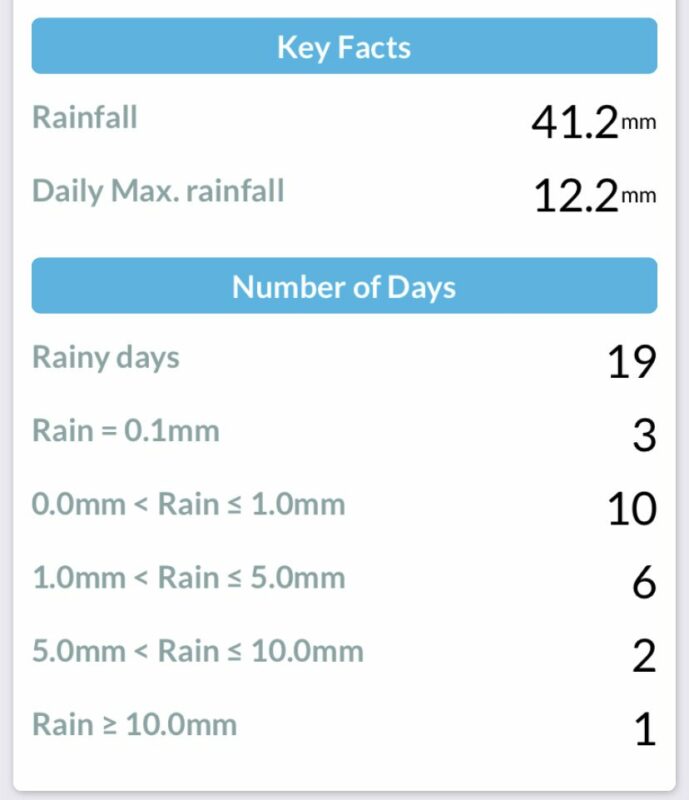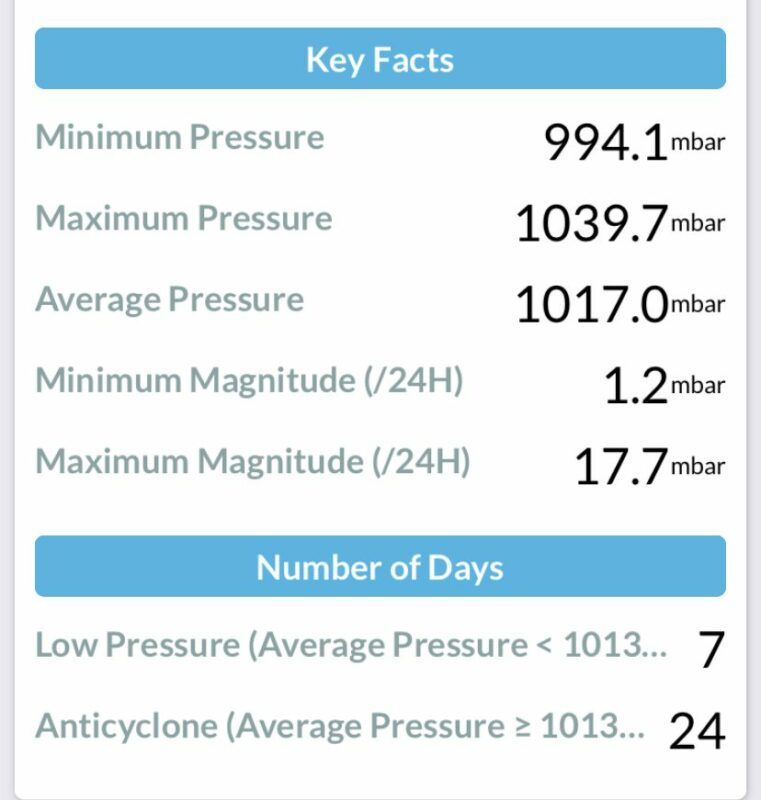 (Visited 13 times)