July 2020 – Disappointingly dull with no real summer weather
July 2020 can best be described as 'disappointing'. The hottest part of the year never really got going in Durham. It took until the 12th July for the 20 degC mark to be breached for the first time. When it did, it stayed in the lower 20's. The only day it crossed the 25 degC threshold was on the last day which was phenomenally hot.
At 31.0 degC, the last day made it into the history books as the 3rd warmest day on record Nationally. The temperature rose to 37.8 degC at Heathrow Airport, just falling short of last July's all time record. It is unusual for such a hot day to stand in isolation. Normally hot days develop as heat builds over a period of time, each day hotter than the last. Not this one. The max for the 30th was only 19.9 degC and the following day, August 1st only got to 22.3 degC. This day stands out like a sore thumb in the record. If I didn't know any better I'd suspect it as an error, but it wasn't, it was just stinking hot.
Photos from the hottest day of July 2020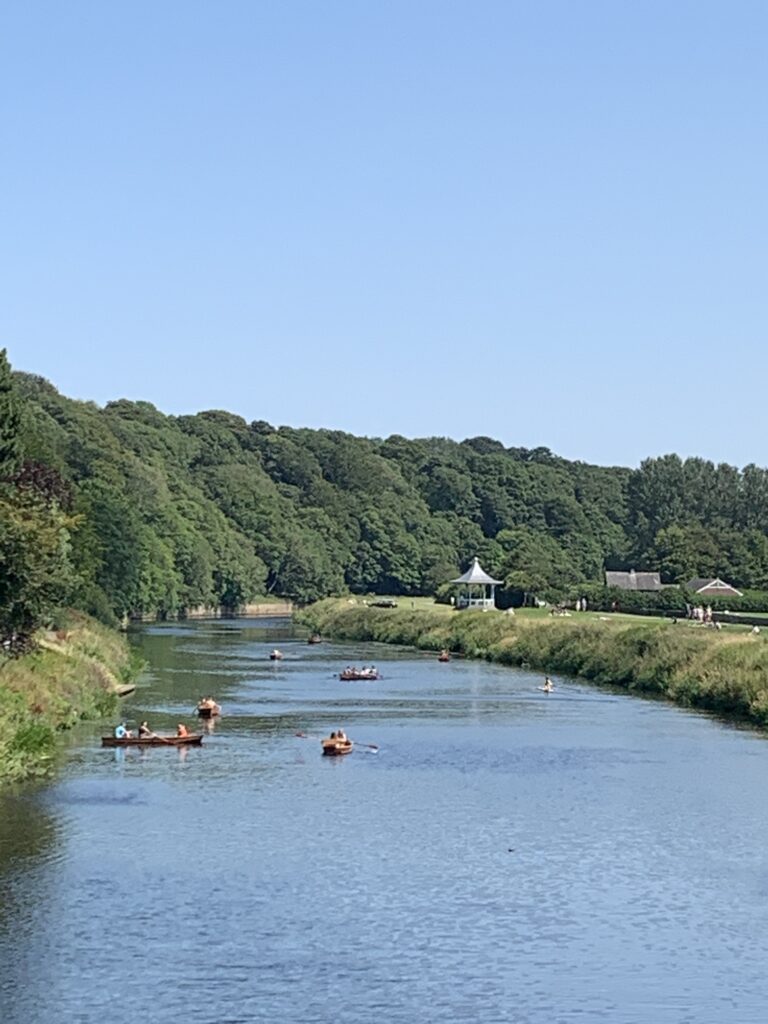 The rainfall total wasn't anything to write home about either. Rain on 20 days meant that the longest dry spell was only 3 days, between the 19th and 21st. The wettest day of July 2020 was 23rd. The total of 13.9mm wasn't exceptionally high, but the overall feeling was of a month that never really dried out. There was an outbreak of thundery rain on the 31st as the hot weather departed. The total of 62mm was pretty average for July.
Although I don't record sunshine totals at Gilesgate, my feeling was of lack of sunshine. Several days were just cloudy and overcast, when normally we'd expect the sun to break through the cloud at some point in the day. I think sunshine totals from elsewhere will confirm my feelings on this.
Atmospheric Pressure was mainly anticyclonic, as we'd hope for in July, but always seemed to be in the 'wrong' place for us, resulting in a predominance of winds from the SW-NW quarter. Quite strong winds at times too, with gustiness a feature. That's not what we really want or need in July is it?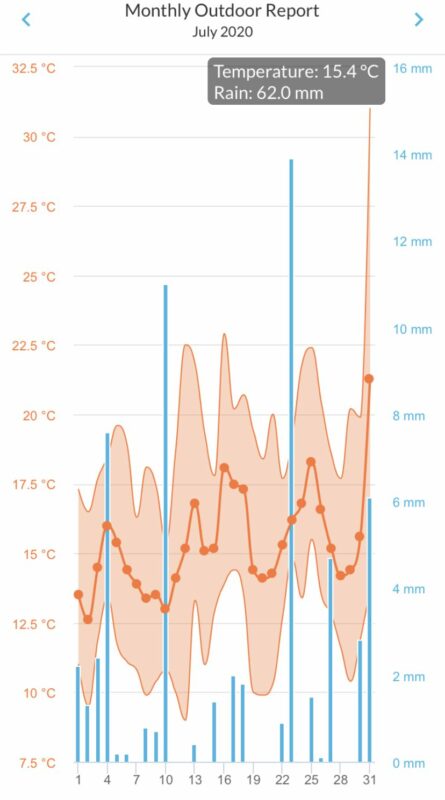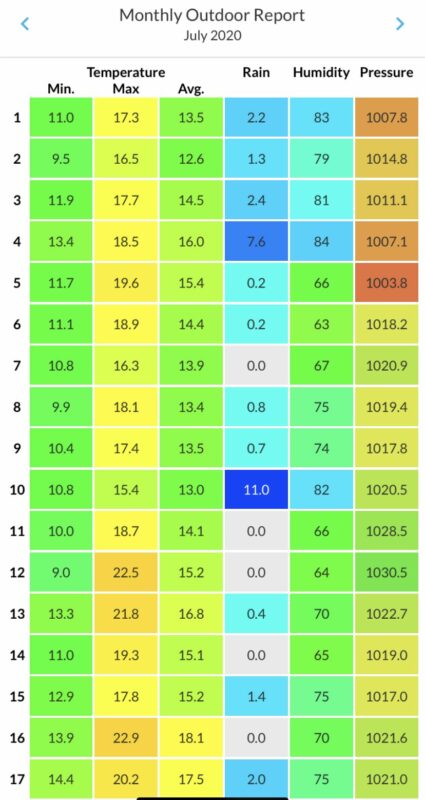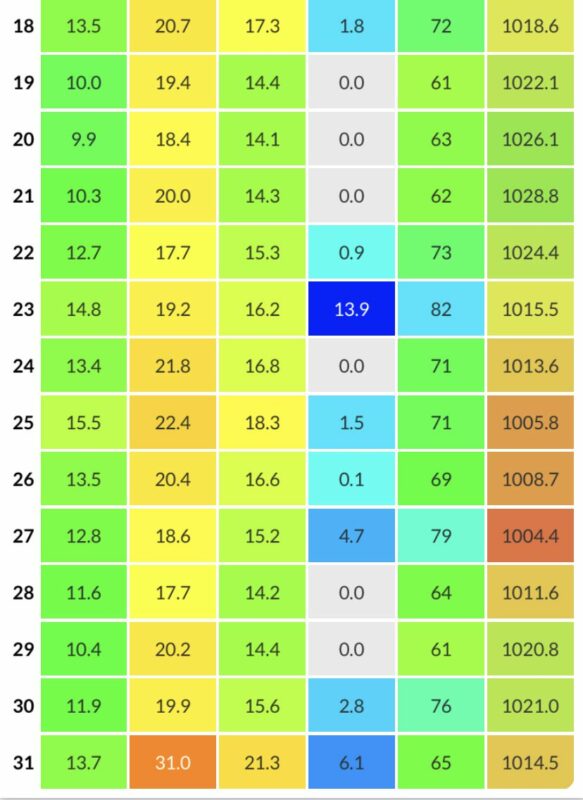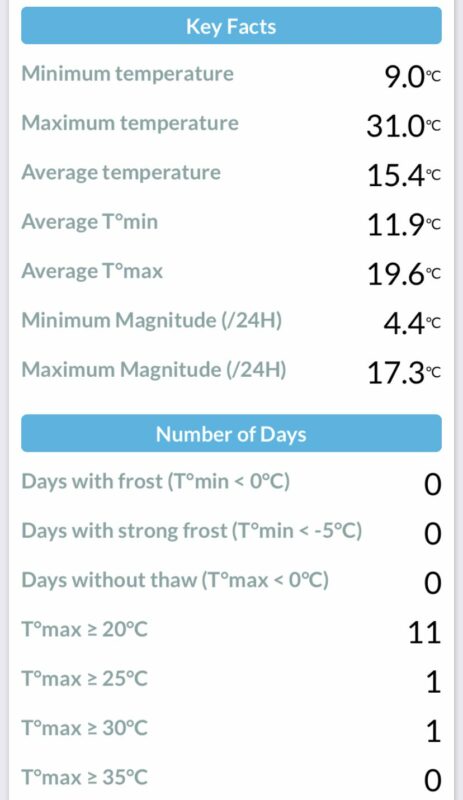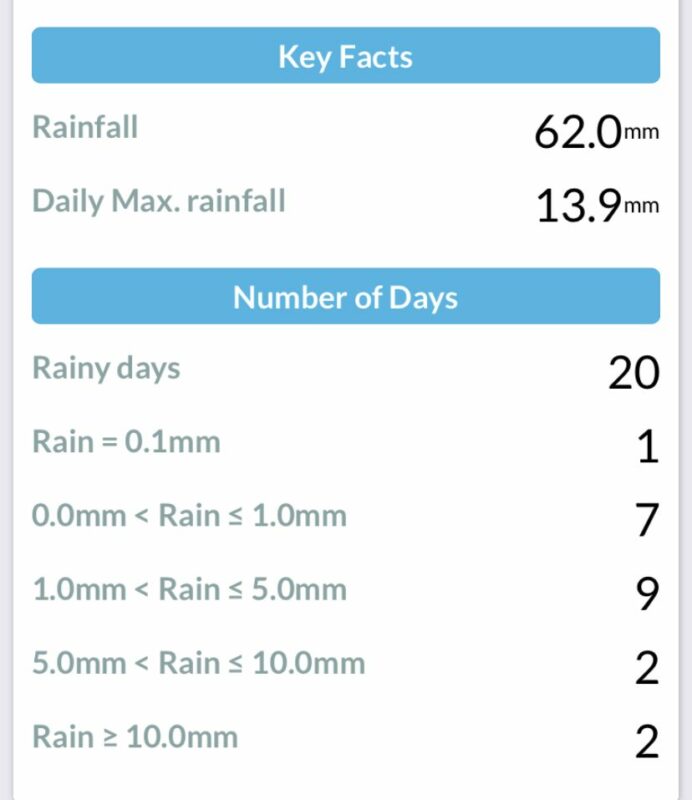 (Visited 28 times)