I was rooting about in the loft the other day and came across an old logbook of mine from when I lived in Ferryhill. It covered the period of late 1990 and early 1991. Immediately I took interest because there was a memorable period of heavy snowfall in February 1991. What is striking was that snow was 15" deep on 9th and 10th. I know I took some photos at the time, but can't find them now unfortunately.
Here's the page from the log.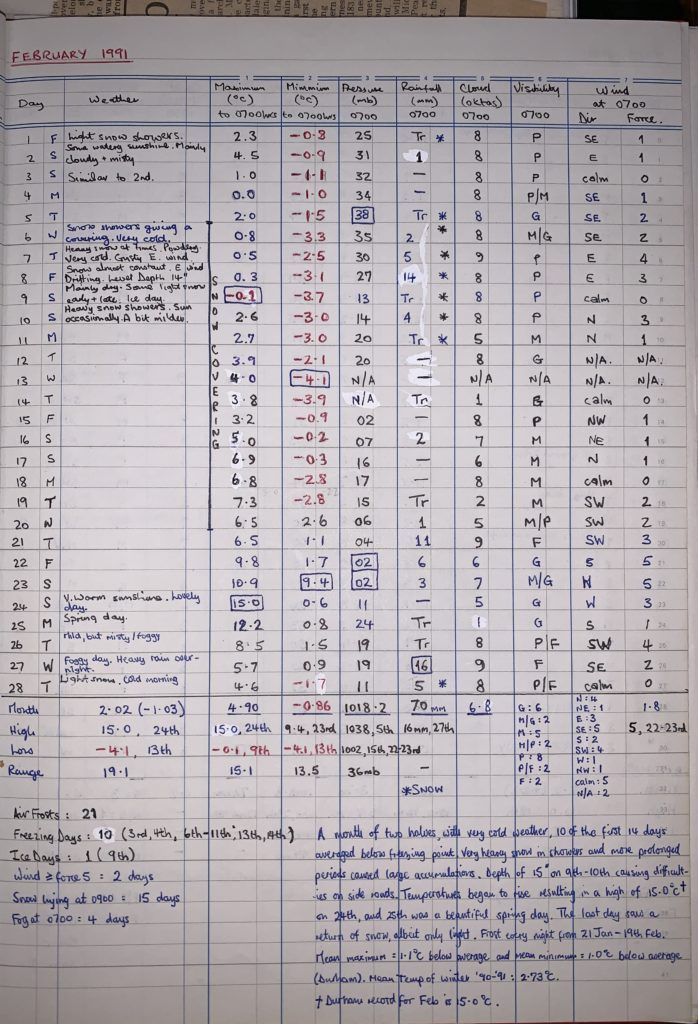 As you can see, there was an air frost every night for the first 19 days. This sequence actually extended a lot further back into January 1991. There were actually air frosts every night from 21st January until 19th February. There were 24 air frosts in all in January.
February 1991 averaged 2.0 degC and January 1991 was only slightly warmer at 2.1 degC. As you can see, the last few days of February lift the average considerably, hiding what was quite a severe month, especially from 4th-14th.
This is really a forgotten winter for most people. Do you remember it?