After June and July gave us above average rainfall, August continued with the theme. There were brief spells of real warmth, but no real sustained anticyclonic spells. Thunderstorms were quite frequent in the disturbed weather patterns which came mainly from the Atlantic. We were on the North side of the Jet Stream for long periods.
The opening week was reasonable, with temps in the low 20s, but things quickly deteriorated to give 51.7mm of rain over the 9th-12th period. Temperatures dropped too and 20 degC wasn't breached at all between the 10th and 20th, with rain every day. In fact August had rain on 21 days in total.
Summer weather then returned from 23rd-27th and the maximum for the month of 28.1 degC occurred on 25th. Overall, August was close to average, with the milder nights achieving this figure rather than regularly high maxima.
---
August 2019 Weather Nationally (Trevor Harley)
August 2019 was Mostly unsettled but with a hot sunny in spell in the south 21 – 27th giving a very hot late August Bank Holiday: it was 30.7C at Heathrow on Saturday 24th. The record late Bank Holiday temperature then occurred on Sunday 25th, with 33.3C recorded at London (Heathrow). It was the hottest late Bank Holiday Monday on record by some way, beating 2017, with 33.2C at London Heathrow (on the 26th). It was then 33.4C at Heathrow on Tuesday 27th, the highest temperature of the month – an extraordinary late spell. A thundery breakdown was followed by a cool end to the month. It was slightly warmer than average, but very wet, with 153% of average, and more than twice the average in the north and northwest. It was very slightly sunnier than average across the country. 69.8 mm of rain fell in 24 hours on the 30-31st at Tyndrum (Perthshire).
---
The three months of summer yielded 129.7mm, 77.7mm and 81.5mm of rain. This is about 80% above the average for 1981-2010. It rained on 59 days of the summer, or 2 out of every 3 days. There were 5 days with more than 20mm of rain recorded and the wettest day of the summer was 8th June.
The highlight of the summer however will be the phenomenal short heat burst at the end of July yielding a new national high temperature record in Cambridge.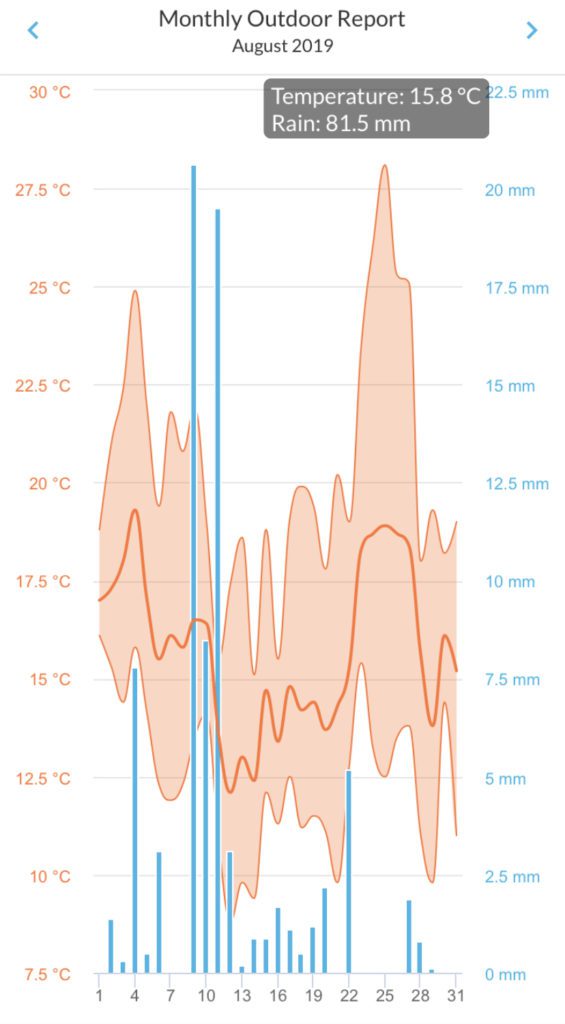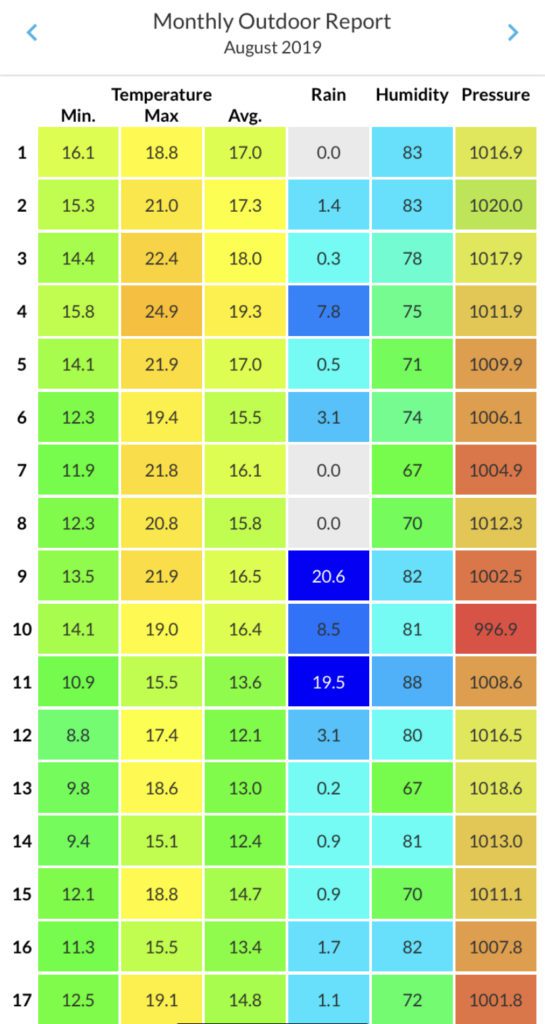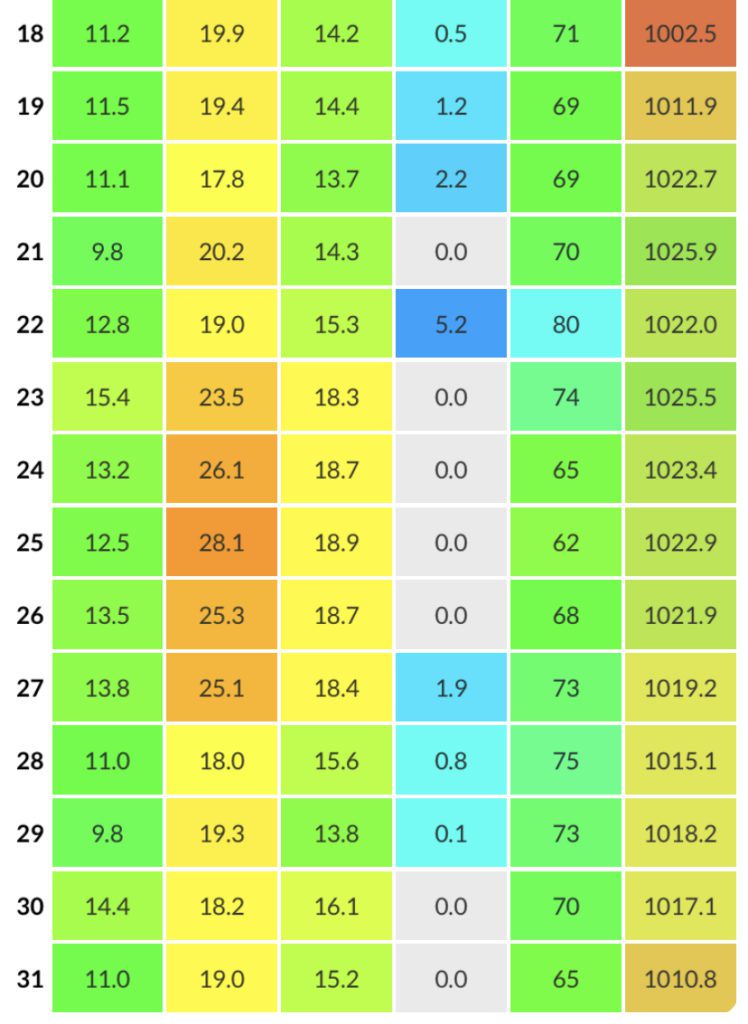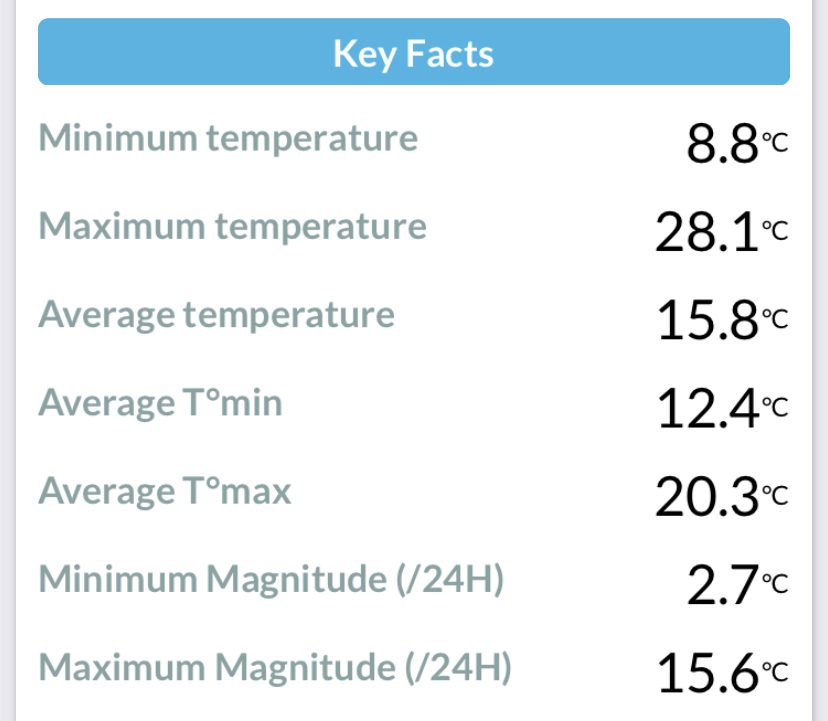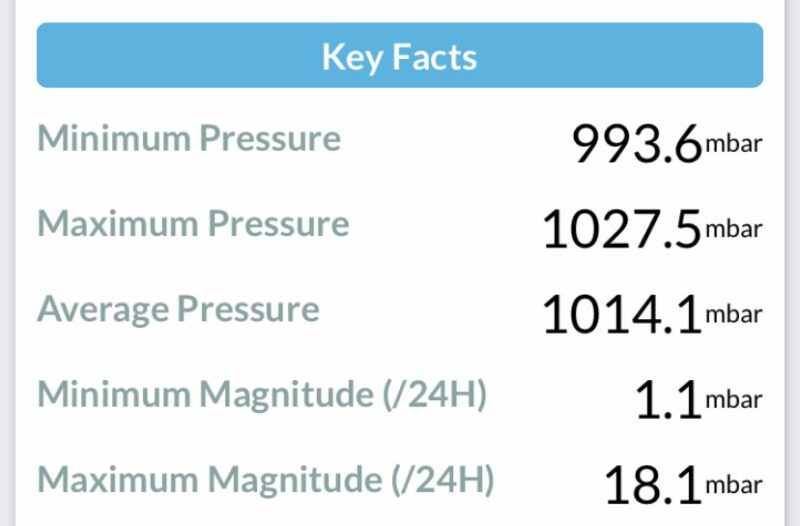 (Visited 24 times)