A gorgeous day in May 2018. View from Prebends Bridge looking towards Framwelgate Bridge. It was the precursor of a fantastic summer. The Durham Cathedral tower work continues, still shrouded in it's protective covering. The stonemasons are replacing weathered stone blocks at the top of the Main Cathedral Tower, as they have become dangerous.
Prebends Bridge washed away in November 1771
The previous Prebends Bridge was washed away in a catastrophic flood on 17th November 1771. It was a storm that proved fatal to many North East bridges on both the Tyne and Wear, as well as many smaller tributaries.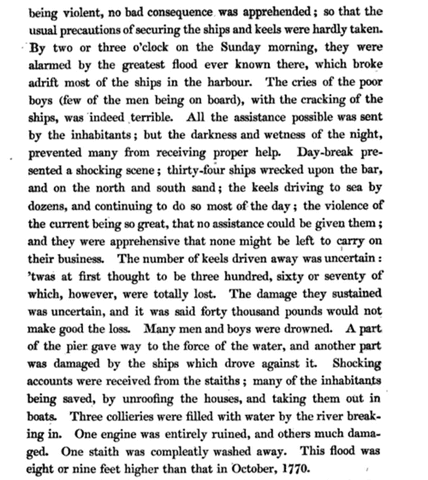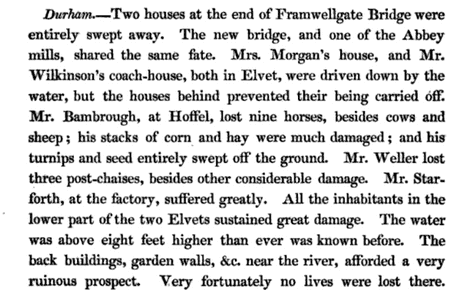 (Visited 13 times)