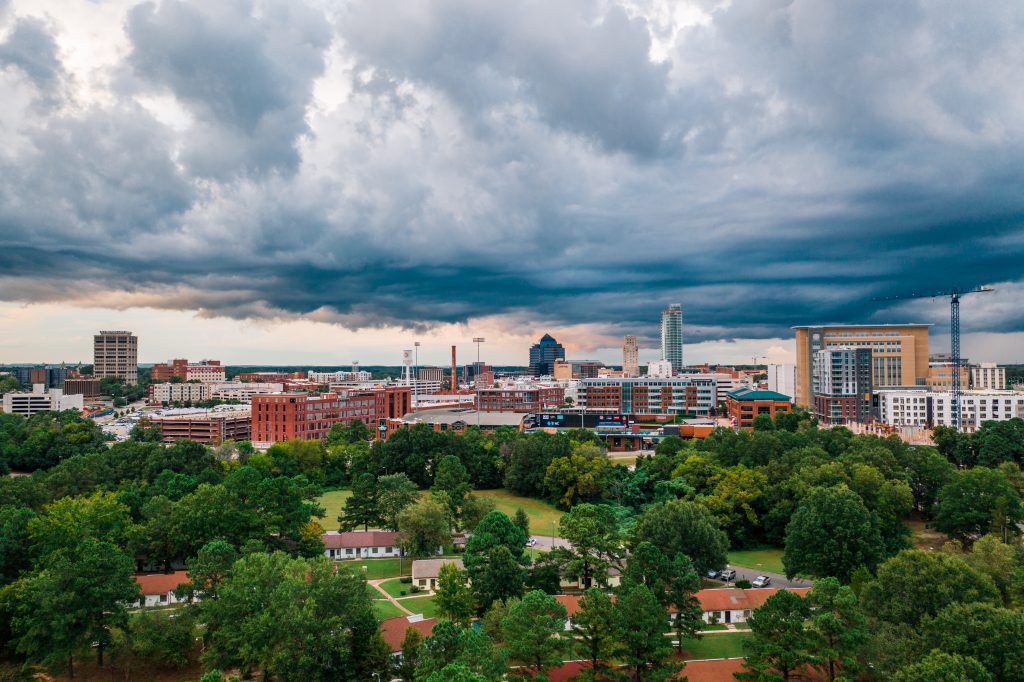 If you search for 'Durham Weather' in Google, you'll likely get a mixture of results from the UK location and the one in the USA. In fact, it's quite annoying and doubly so because optimising a website for traffic is difficult enough in the very competitive weather niche, but when there's a competing site on the other side of the Atlantic with the same name it's a complete pain!
However, I decided that trying to fight against it was futile, so I thought it would be fun to compare the weather (and other things) in Durham UK with that of Durham, North Carolina, USA.
I've got to admit, I didn't know much about the American city, so took to Wikipedia to do some research.
North Carolina is bordered by South Carolina to the south, Georgia to the southwest, Tennessee to the west, Virginia to the north, and the Atlantic Ocean is 130 miles to the east.
The History of the Durhams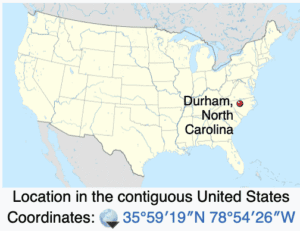 Obviously, Durham UK is a lot older than Durham USA. The Cathedral has been here since it was started in 1093 AD. Settlement around the Cathedral followed.
Durham, North Carolina didn't really exist until a railroad depot was established by Bartlett S. Durham in 1849. It was known as Durham Station for it's first 20 years of existence.
Both Durham UK and Durham NC are University cities. Durham NC has Duke University and North Carolina Central University.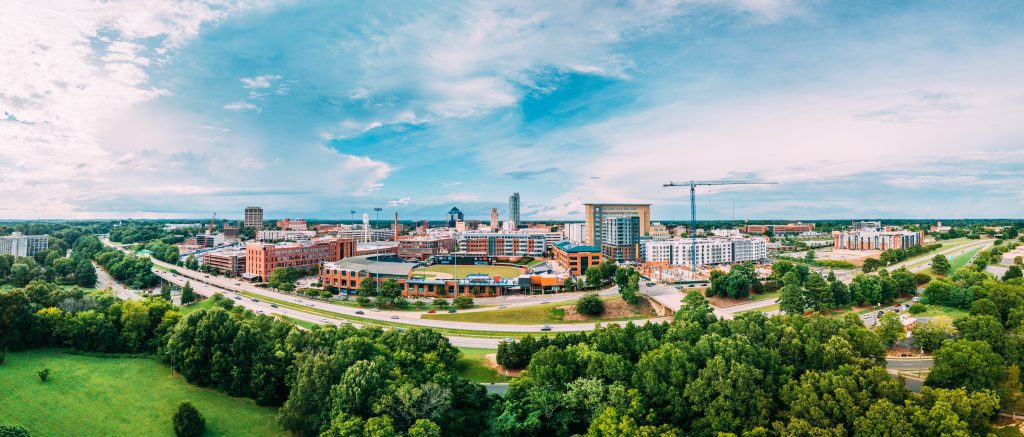 Durham NC grew rapidly after the railroad came and the main employment at the turn of the 20th Century was Tobacco. The Bull Durham Tobacco Company and Duke's Tobacco Company established a monopoly in the USA. By 1910, Duke's was broken up under anti-trust laws. The Duke's then moved their money into Electric Power Generation.
Durham NC was surrounded by smoky, dirty power plants, not unlike Durham UK in the first part of the 20th Century in fact. Today, Durham NC is a modern city (as can be seen in the main photo above), and a lot of the buildings from the Tobacco days have been renovated and brought back to use. The area is also a noted Research Triangle in the Medical Sector.
How far apart are Durham UK and Durham NC?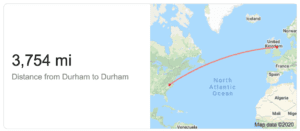 According to Google, there is a distance of 3,754 miles between the two cities. Durham NC is a lot further South than Durham UK.
This would lead us to believe that Durham NC is a much warmer place, and that is true. The climate of Durham NC is one which a lot of UK people would probably desire, but the humidity may well be the thing that makes it challenging for those accustomed to the British climate.
The Climate of Durham NC vs Durham UK
Durham NC has a Humid Subtropical Climate, with hot and humid summers, cool winters, and warm to mild spring and autumn. Durham NC receives abundant precipitation, with thunderstorms common in the summer and temperatures from 26 to 38 degC. The region sees an average of 6.8 inches (170 mm) of snow per year, which usually melts within a few days.
Obviously very different to Durham UK, which is classified as Temperate!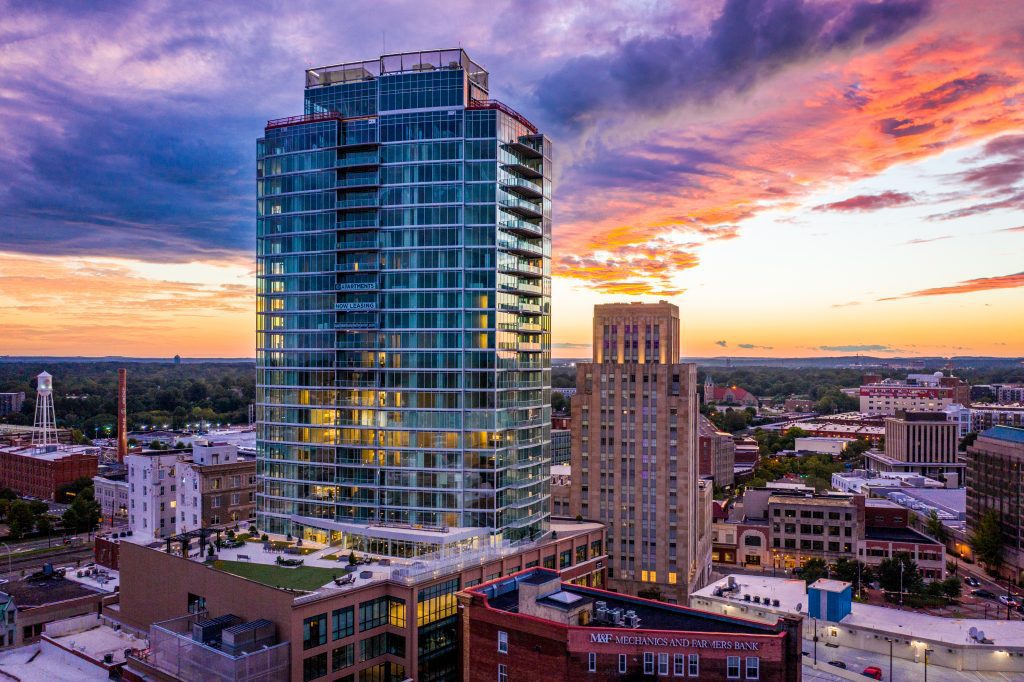 Looking at the average data here, the average high temperatures for Durham, North Carolina in summer would be regarded as extreme for Durham UK. In Winter, there's not as much to choose between the two, although North Carolina is a little cooler due to the Continental Influence of Mainland USA.
Durham NC
Average High : 31.4 degC (July)  Extreme High : 41 degC
Average Low : -2.3 degC (Jan)  Extreme Low : -23 degC
Average Rainfall : 100mm per month
Durham UK
Average High : 20.1 degC (July)  Extreme High : 32.9 degC
Average Low : 0.9 degC (January and February)  Extreme Low : -18.3 degC
Average Rainfall : 54mm per month
Do you live in Durham NC? 
I'd love to hear from anyone in North Carolina. If you're living there right now, please tell us all about your city below.