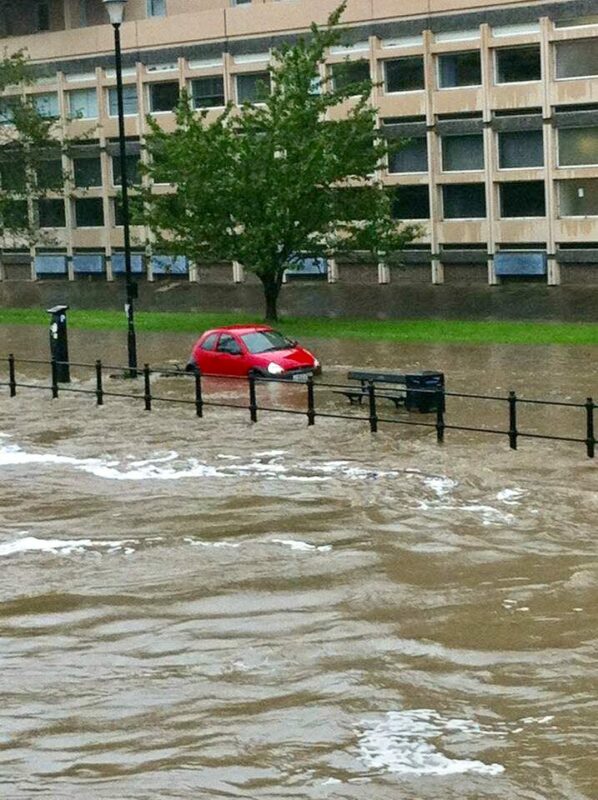 The very wet Summer of 2012 continued into Autumn. The River Wear burst it's banks again in Durham. This red car (Ford Ka) became quite famous as it bobbed about in front of the new Radisson Hotel (due to open a couple of months after this photo was taken).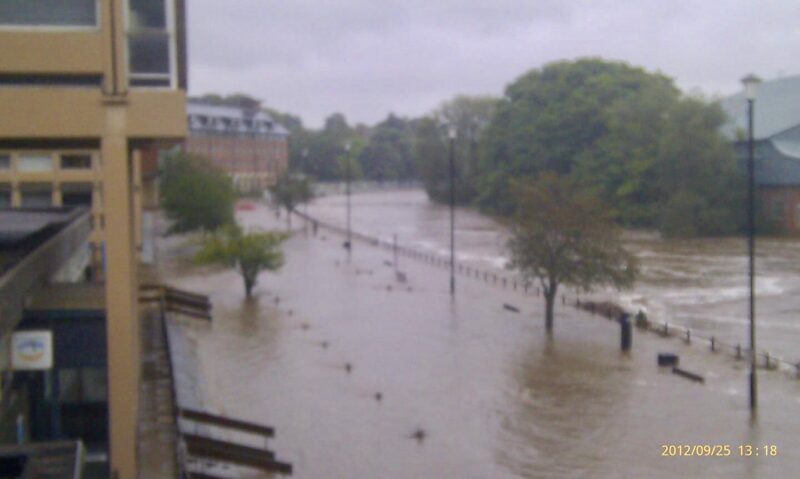 A view of the flood from the Passport Office/National Savings Building. The red car can just be seen in the left mid-distance.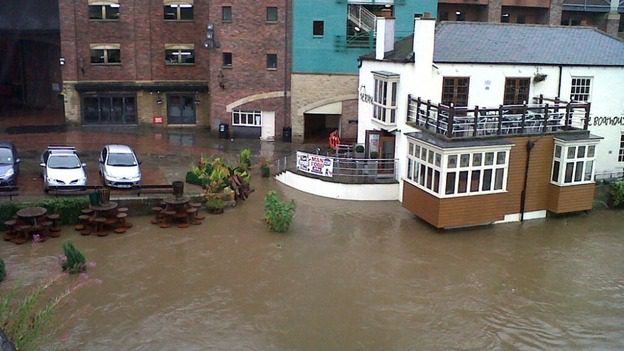 The Figures
There was exceptionally heavy rainfall and flooding towards the end of the month. The rainfall was spread across two days, with 47.4mm recorded on the 24th and 40.8mm on the 25th. The former is the 27th wettest day on record at Durham since 1850 and the latter was the 41st wettest. Looking at 2-day totals, the combined total of 88.2mm is the 5th highest 2-day total since 1850, although well less than the record holder, 10th / 11th September 1976 when a total of 120.1mm was recorded. The heaviest rain fell late on the evening of the 24th when 16mm fell in 3 hours. It was the wettest September since 1976 and the 7th wettest on record.
http://community.dur.ac.uk/durham.weather/weather-data-2011-2015/the-weather-at-durham-in-2012/september-2012/
Professor Tim Burt
Department of Geography
Durham University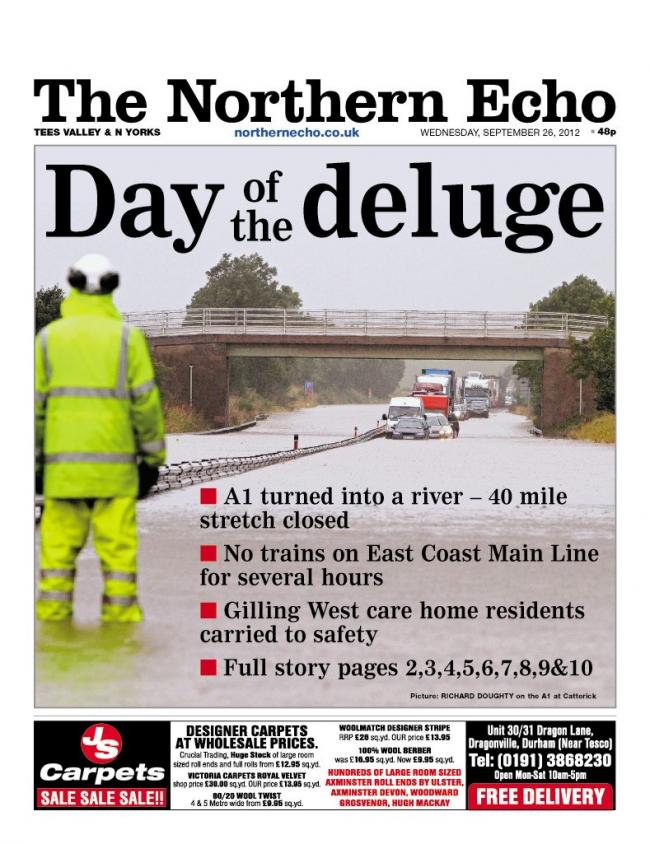 (Visited 95 times)