The headline says it all. September 2019 was really dry and quite pleasant for the first three weeks before the rains came back. Only 8.1mm fell in the first three weeks, as pressure remained high. Remarkable that the total for the month ended up at 81.0mm, making it a 'wet' month overall. That just shows how monthly statistics can completely mask what lies within.
Temperature was very equable, with no really warm days, but no really cold ones either. The warmest temperature came in a short 3 day spell grouped around 20th, when 21.9 degC was reached. The coldest was the morning of the 8th when temps dropped to 3.5 degC.
September's overall mean temp (mean max+mean min/2) was 12.8 degC, which is slightly below the 1981-2010 mean. This has been rare in recent times.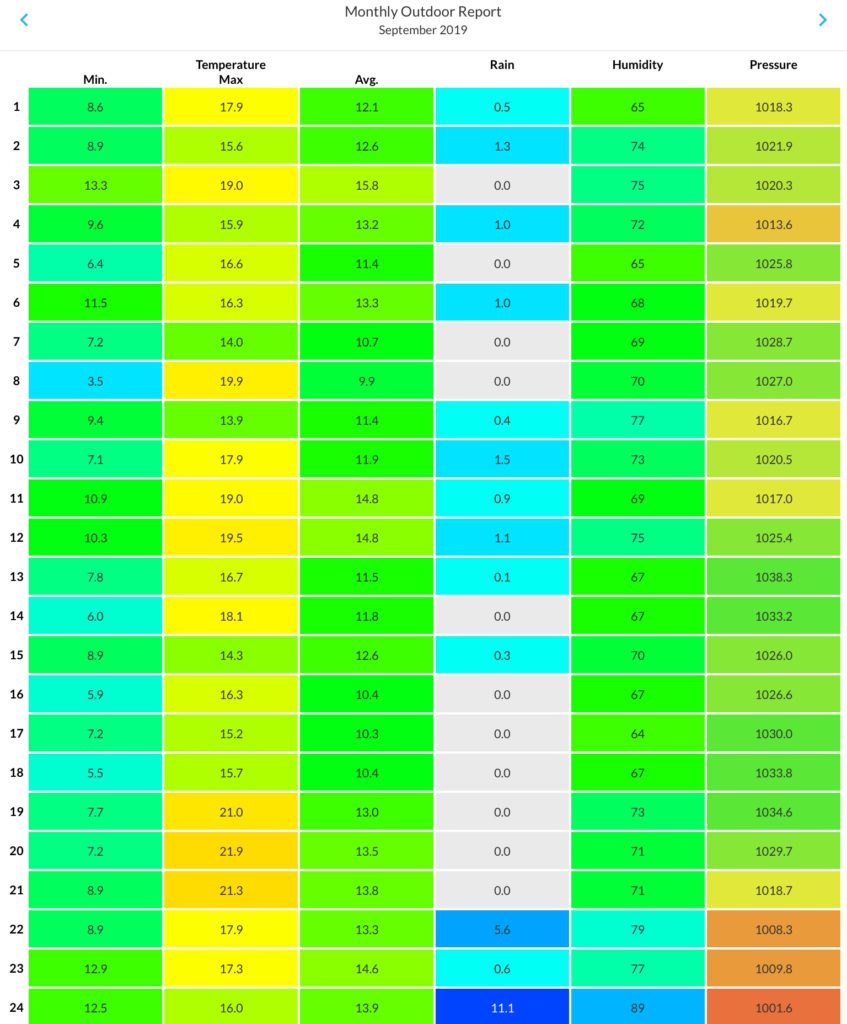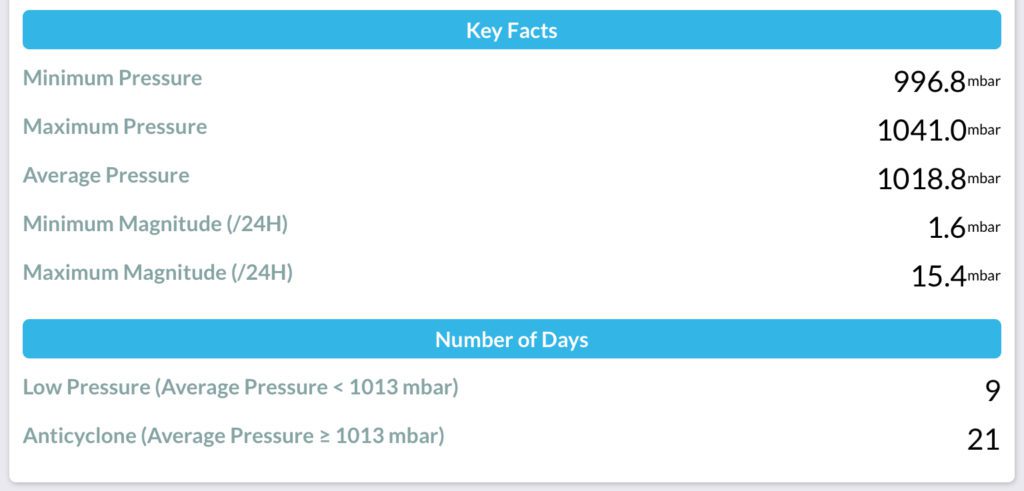 Why You Need a Home Weather Station
Use a home weather station to monitor your environment, both inside and outside your home, or install one in your greenhouse to help you keep an eye on the conditions in the garden. Home weather stations can bring you all sorts of data on the prevailing conditions: temperature, humidity, time, moon phase, wind speed, rainfall as well as air purity and co2 details.
Best Buy Weather Stations at Durham Weather Shop
weather station