Heavy rain overnight on 16th March resulted in the River Wear in Durham rising to 2.36m just after 9pm. This was a rise of 1.8m in less than 12 hours. The river was a raging torrent, lapping over riverside paths. The river also carried lots of broken tree branches and wood downstream, snagging on bridges and the weirs further around 'the loop'.
My weather station in Gilesgate only recorded 13mm of rain on the 16th, so the rainfall must have been much heavier in the hills that feed the River Wear in the previous day.
The River Wear has been much higher than this in the past, but this episode was remarkable because of the rate of rise.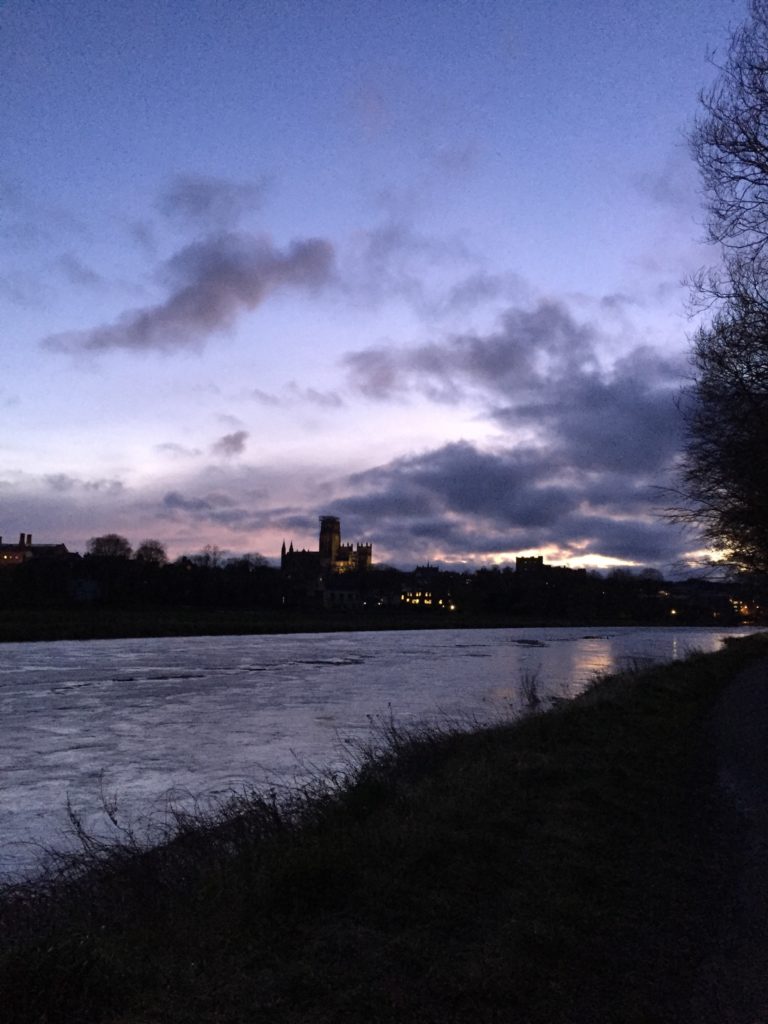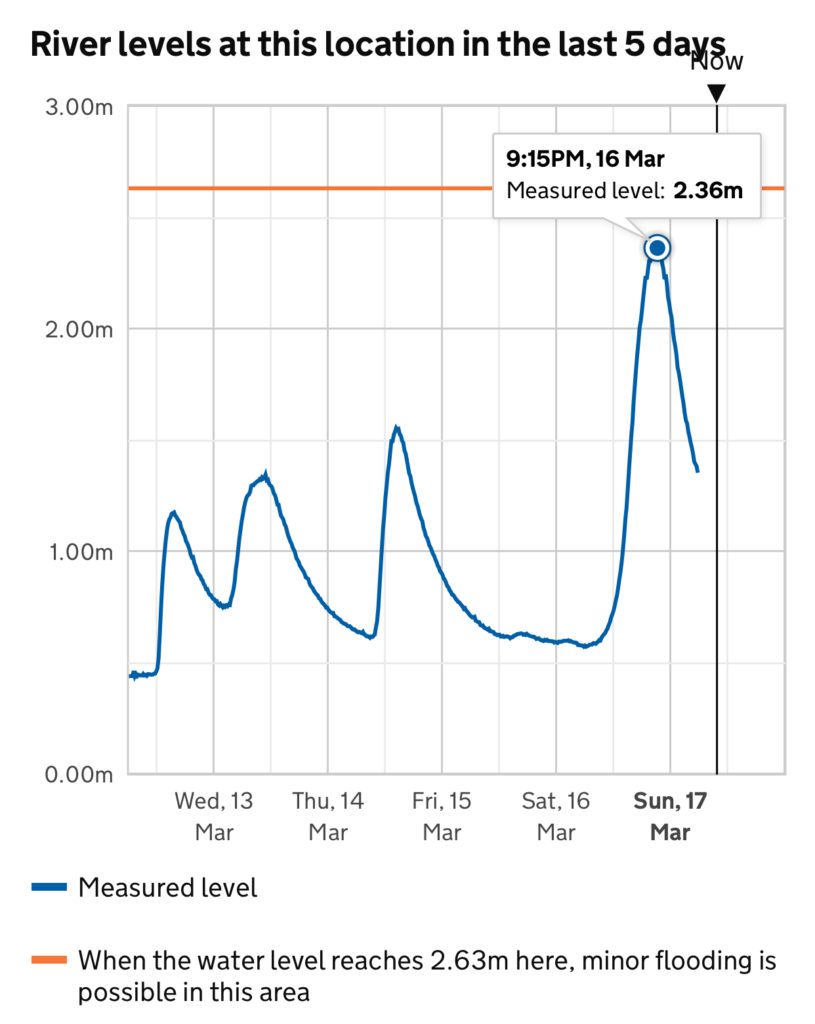 You can check the river level in Durham at any time by following the link on the Useful Weather Links page here
Click below to see a video from 16th March 2019 as we walked the riverside paths.

(Visited 11 times)