Forgive me for saying it, but I found the weather of November 2020 quite boring in Durham.
There were no extremes of temperature, no extremely wet days and even the normally strong and boisterous autumn winds had little to say for themselves.
The month began with low pressure in charge, dropping 10.1mm of rain in the first couple of days, but it was mild, and the mildness continued pretty much until the 18th. The actual maximum temperature occurred on the 5th of the month, when 16.7 degC was reached. The minimum came at the end, with the first air frost since Spring. Temps fell to -0.9 degC on the morning of 28th and suddenly things were a lot more seasonal.
The mean temperature for November 2020 was 8.1 degC, which is well above average (6.1). It was 2.3 degrees warmer than November 2019 for example.
The month had gotten itself into a bit of a rut in the first half however. Anticyclonic weather keeps the gales away at this time of year, but the payback is that the weather can often become cloudy and gloomy, and that is exactly what happened.
Although the month was 'damp' as usual for November, the rainfall total only amounted to 27.4mm and the 1st was the wettest day.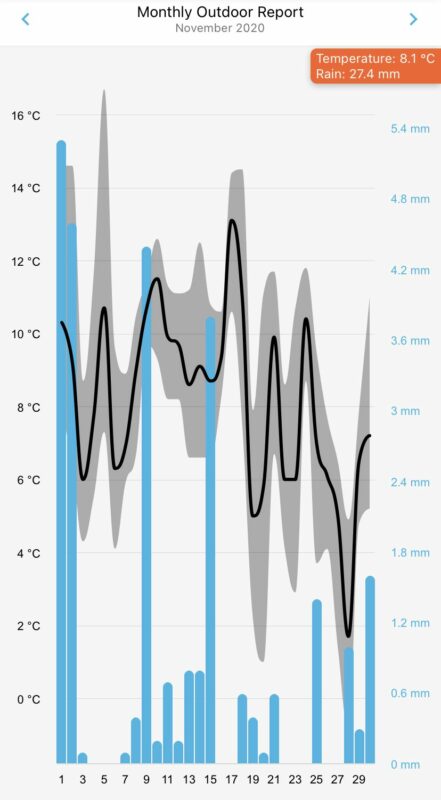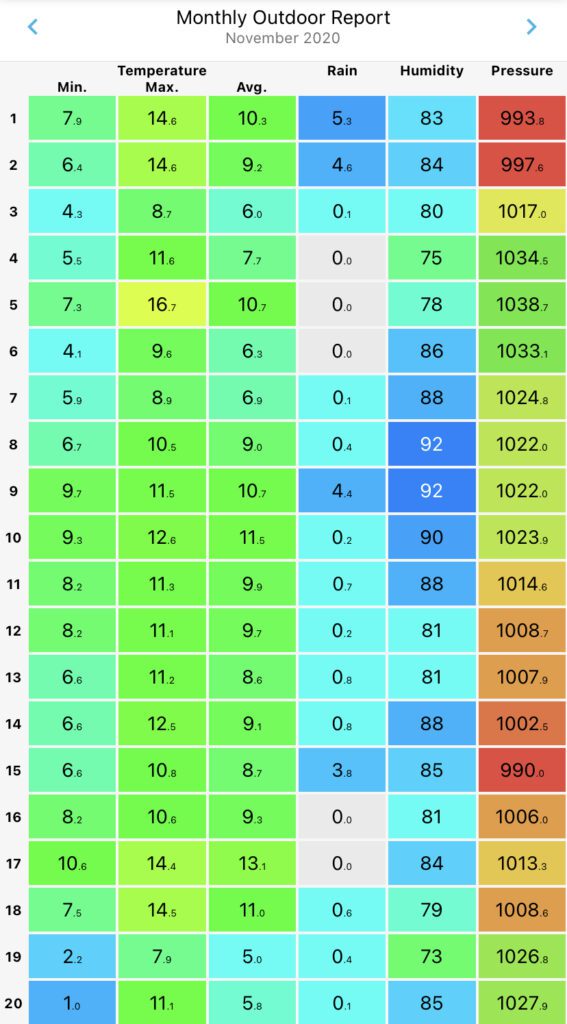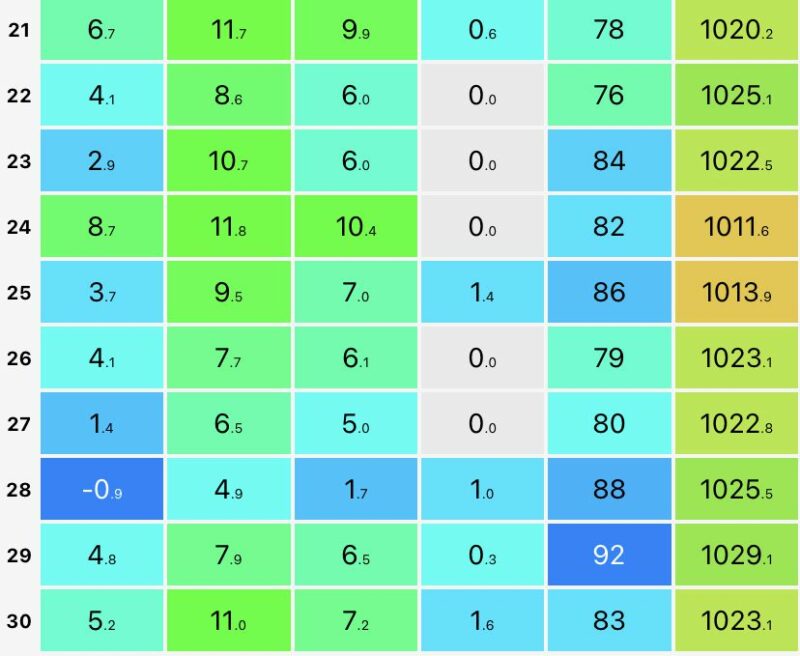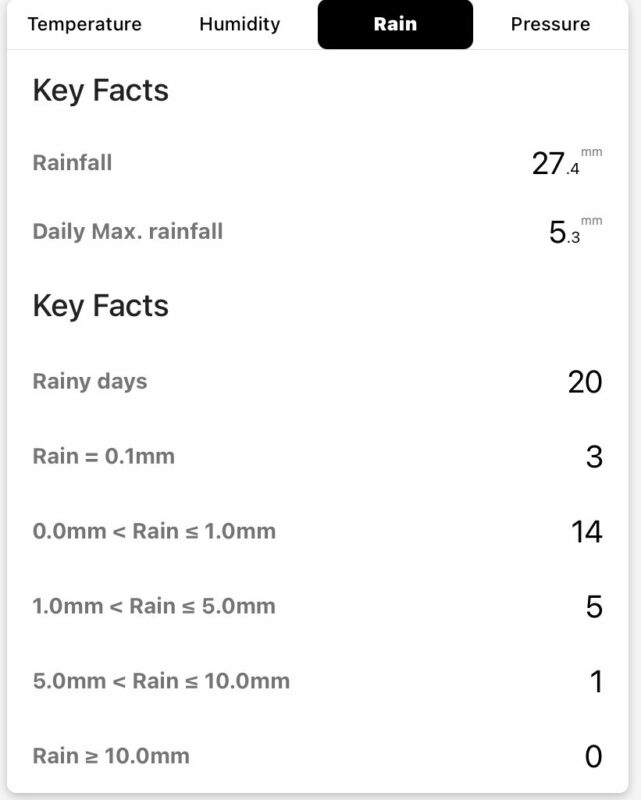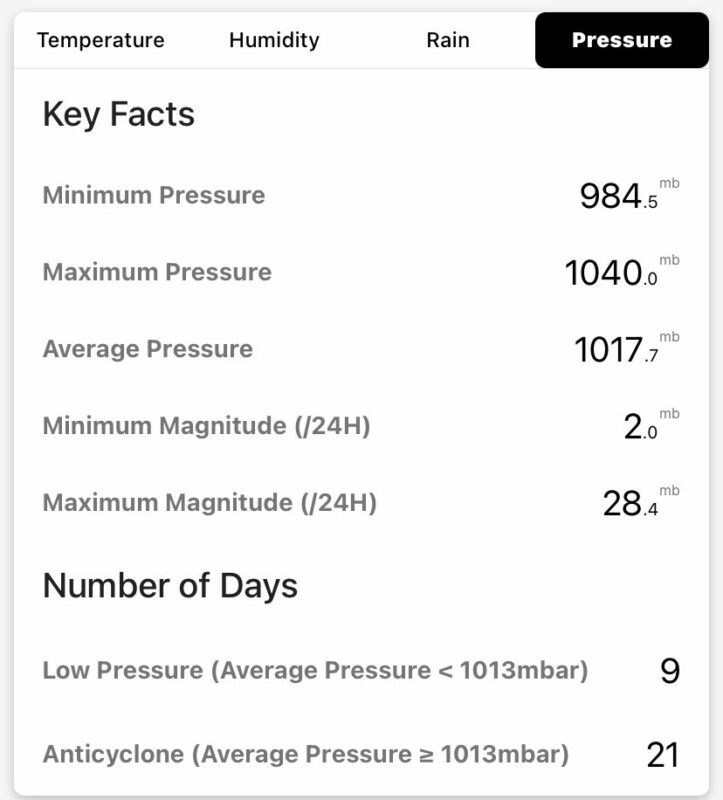 (Visited 148 times)