Where is Spring in Durham, I hear you ask?
That is a question that is being asked more often on social media at the moment and i'm thinking the same thing. We're getting very used to these mild winter temperatures, but Springs seem to come late.
March 2023 can only be described as disappointing. It was pretty cold up to the 11th. There were 8 air frosts, mainly between 7th and 15th. Snow also made an appearance during that spell too. March 2023 was actually colder than February 2023. That is not unusual however.
The rainfall total for the month wasn't excessive at 56.8mm (although the mean is 41.1mm, so 38% above normal) , but it was incessantly damp, with no extended dry period. Rain fell on 28 of the 31 days. The wettest day was March 13th with 12.2mm. Again, not excessive, but it always seemed to be damp.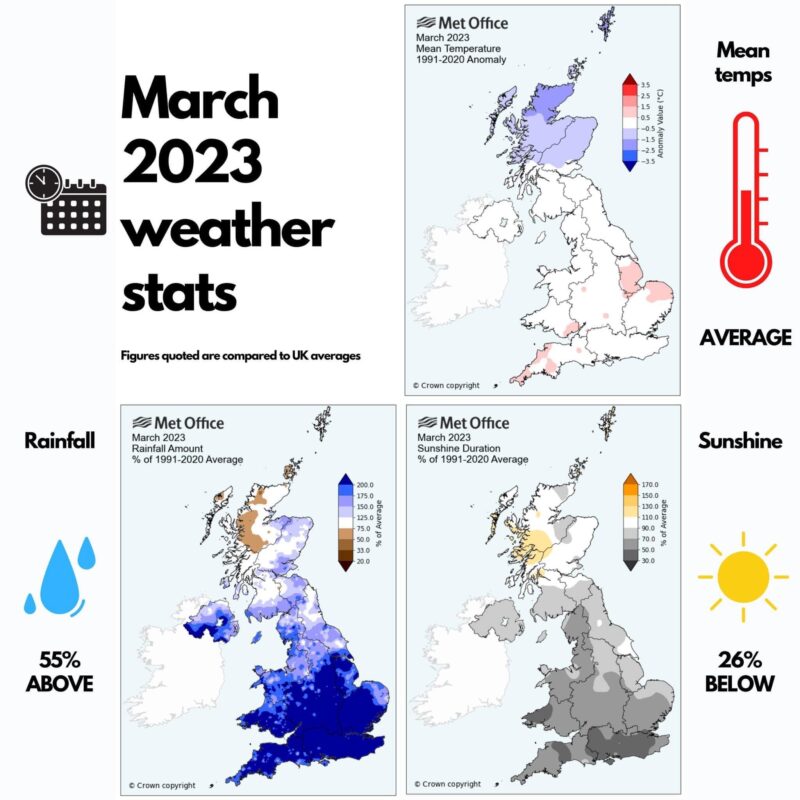 The wet weather was mainly a consequence of low pressure dominance. After so many High Pressure months, March averaged 1008.9mb, a full 20mb below that of February 2023. There were some windy spells too, mainly from a Northerly quadrant.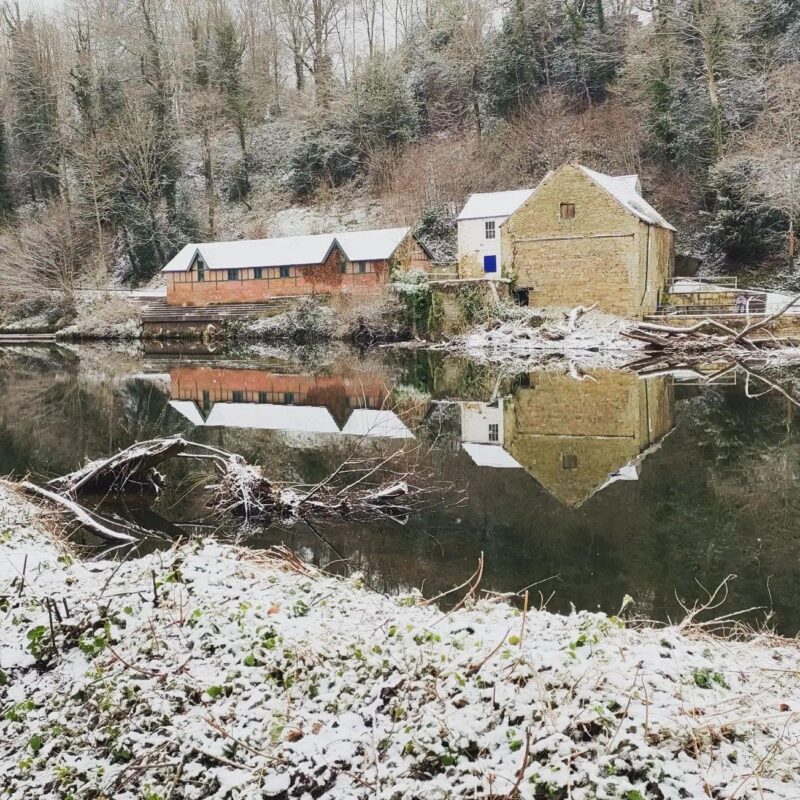 The -5.0 degC on the 8th was the coldest temperature of the winter period overall. Quite cold for March, although not a record by any means. That honour is held by 4th March 1947, which reached -15.0 degC in Durham in that famous winter.
The second half of March saw a good recovery in temperatures and although 20 degC wasn't reached, 15.6 degC was the peak on the 20th. It felt warm after the first half. Toward the end of the month there were indications that Easter would be promising, so we'll see what develops.
(Visited 115 times)