Temperature
Once again, the temperature finishes above average. March 2022 came in at 7.3 degC, which is +1.1 degC up on the 1991-2020 average of 6.2 degC.
Like February, there was a single air frost, under the influence of high pressure, on March 7th.  The minimum of -2.2 was unremarkable for March in Durham.
The 20 degC mark was breached on March 25th. This got quite close to the warmest temperature ever recorded in March at Durham (21.8, 28/3/2012).
The earliest date that 20 degC was reached in Durham remains 8th March 1929. The high was 20.4 degC
The mean max was very respectable at 12.1 degC, and the mean min kept the month mild at night too. No real threat for gardeners, who by this time were starting to plant out stuff.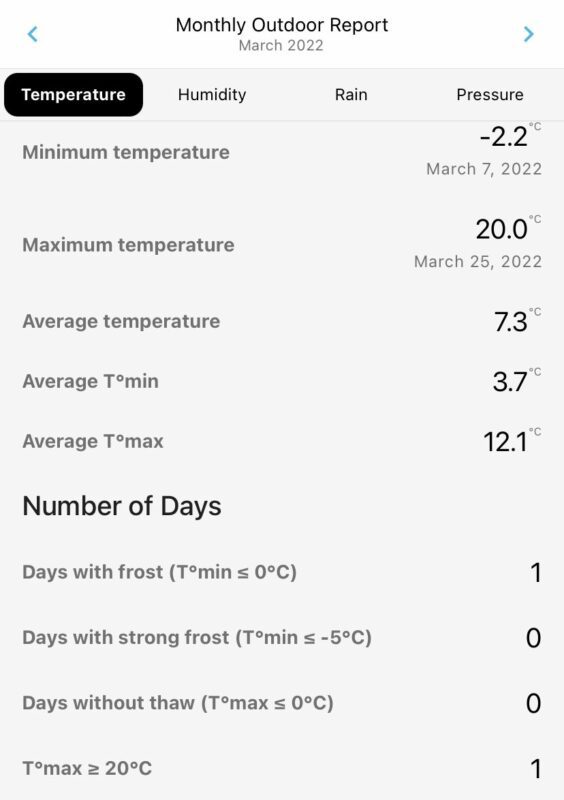 Rainfall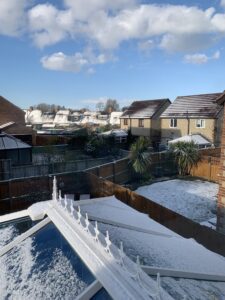 At what is the driest part of the year, March 2022 was just slightly drier than normal.
The total of 35.4 mm was 86% of the average.
There was a prolonged dry spell of 13 days ending on March 29th. This was a very pleasant spring-like period with high pressure and plenty of sunshine, broken by a couple of wet days at the end of the month, including a light fall of snow on 31st. These contributed 15.6 mm to the total.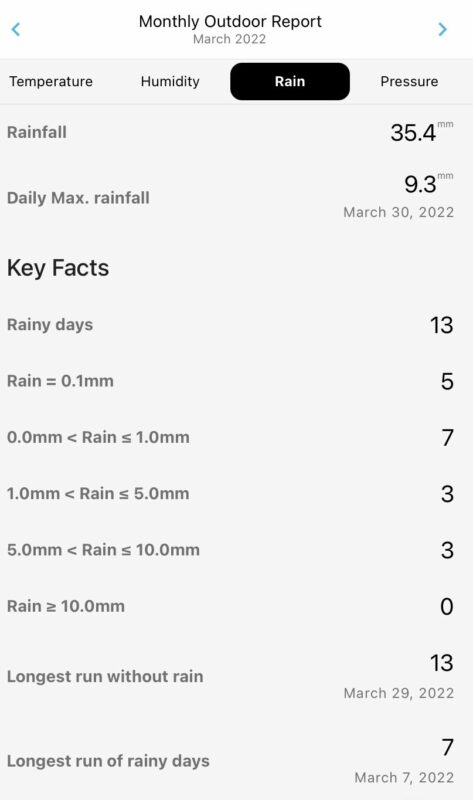 Barometric Pressure
As has been so common recently, March 2022 was strongly anticyclonic.
The average pressure was 1026.2 mb, with a peak pressure of 1048.8 mb on March 19th. This is phenomenally high, approaching the record.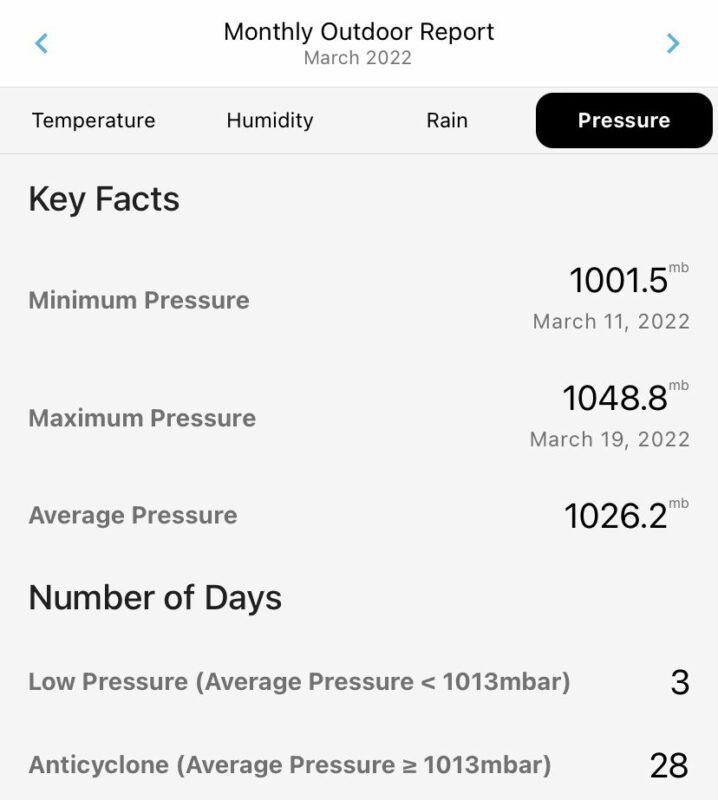 (Visited 107 times, 1 visits today)