March 2020 came in like a lion, with strong winds continuing to batter the country due to the proximity of low pressure systems. This was pretty much the theme of the winter, but at least the extreme wetness and flooding that we experienced in February abated.
The month actually ended up being very dry when compared to the March average. Only 21.9mm of rain was recorded, the majority of which fell in the second week. The wettest day was the 11th; 7.1mm fell. By the end of the month the soggy ground had managed to dry out nicely from the previous month's waterlogged state. There were 13 dry days, which is OK for March.
Temperatures were unremarkable for March, but did peak out at 18.1 degC on the 25th (the one standout day). The mean maximum was 10.3 degC and the overnight minima were still on the chilly side, with 3 air frosts recorded on the 5th, 6th and 20th. The mean minimum was 2.8 degC and the absolute minimum was -1.9 degC on the 6th.
The lowest atmospheric pressure was recorded on 1st of the month. This was in the wake of Storm Jorge. 973.4mb was a very low value, but not unprecedented. There was a strong rise in pressure from mid-month, reaching 1049.9mb on the 29th, the second month this year we've come close to 1050mb (January was the other). The High Pressure was mainly in the wrong place for extreme mildness though, and cold blustery Northerlies were a feature of the last few days, with dew points remaining around freezing.
Although it came in like a lion, March left us in a shellshocked state as a National lockdown due to Coronavirus COVID-19 confined people to their homes. This is forecast to continue for the foreseeable future, so it is hoped the later Spring months will at least allow us all to enjoy some time in our gardens as the days grow longer and warmer.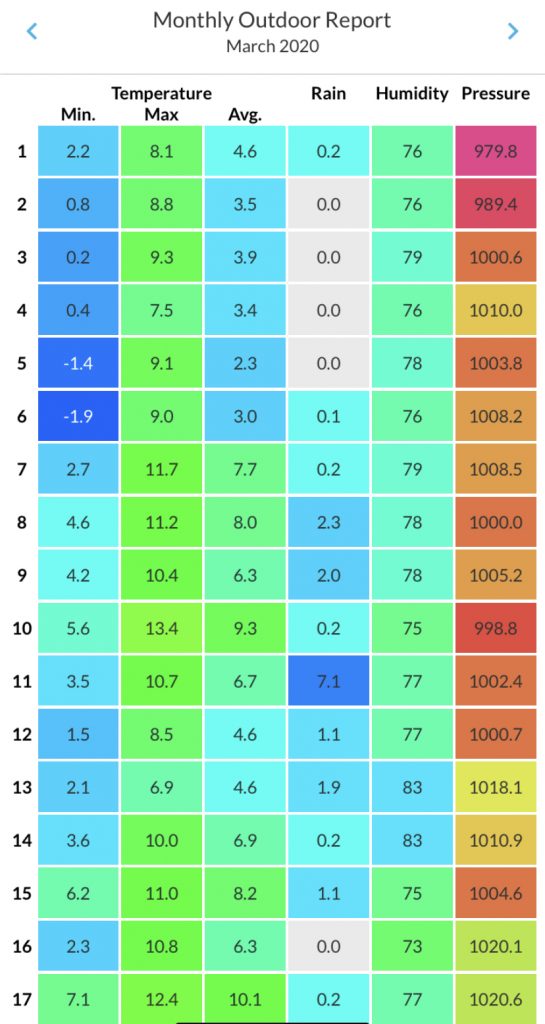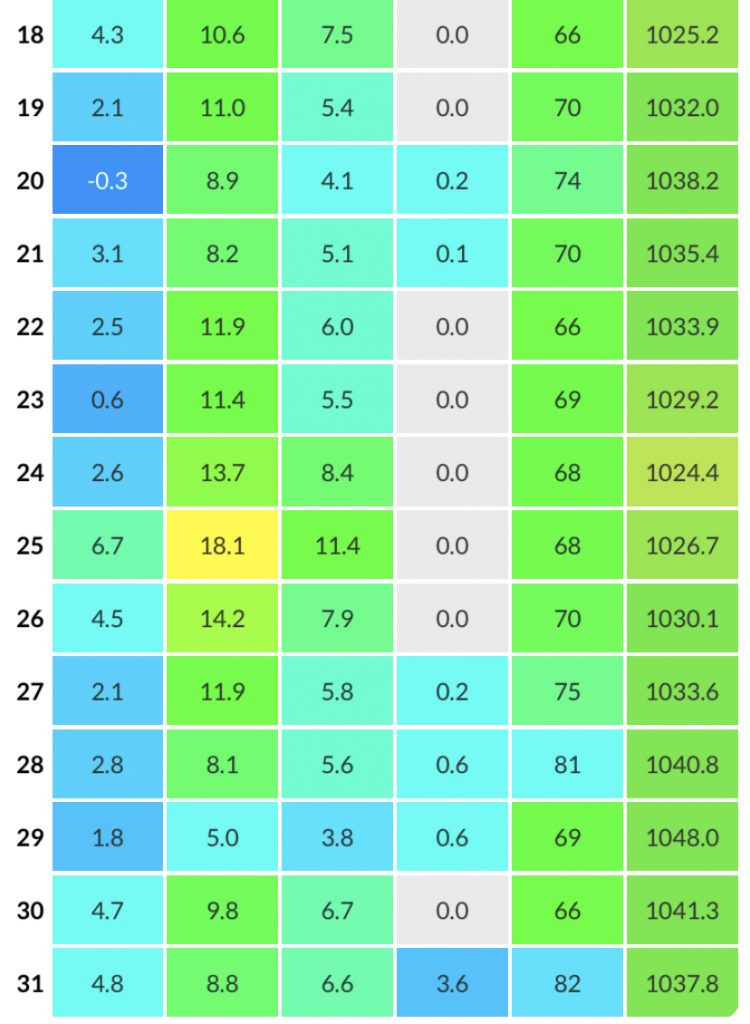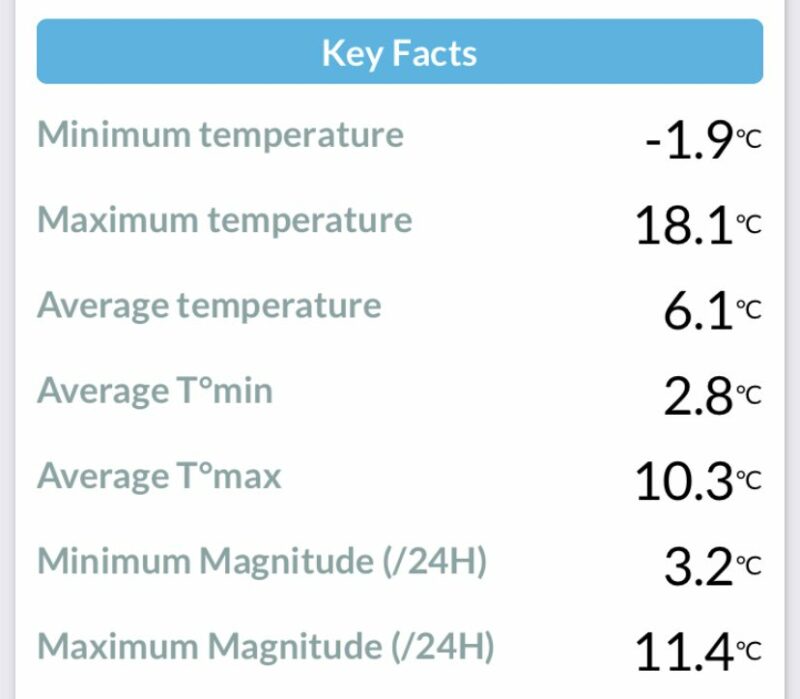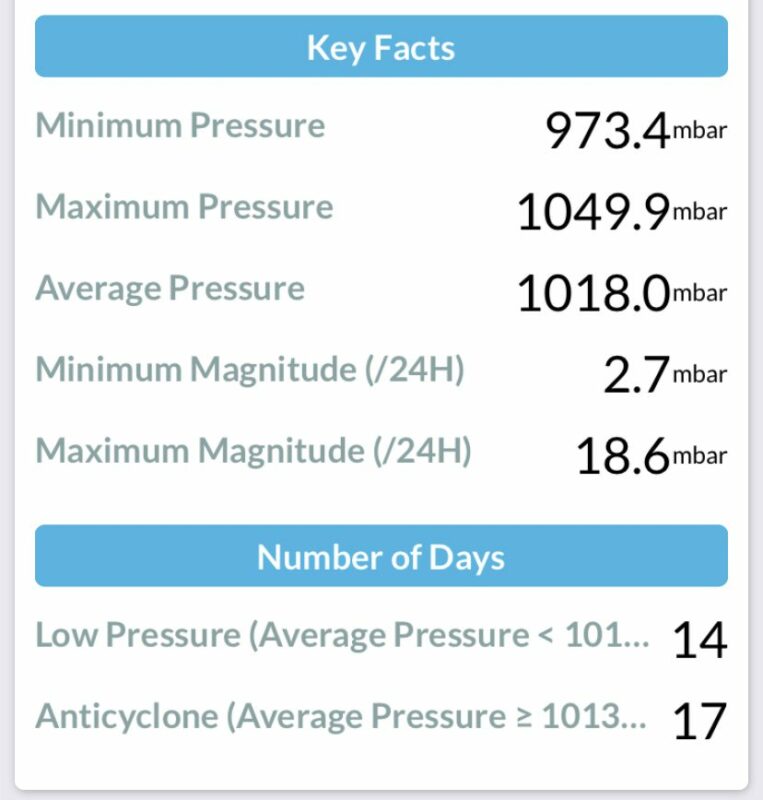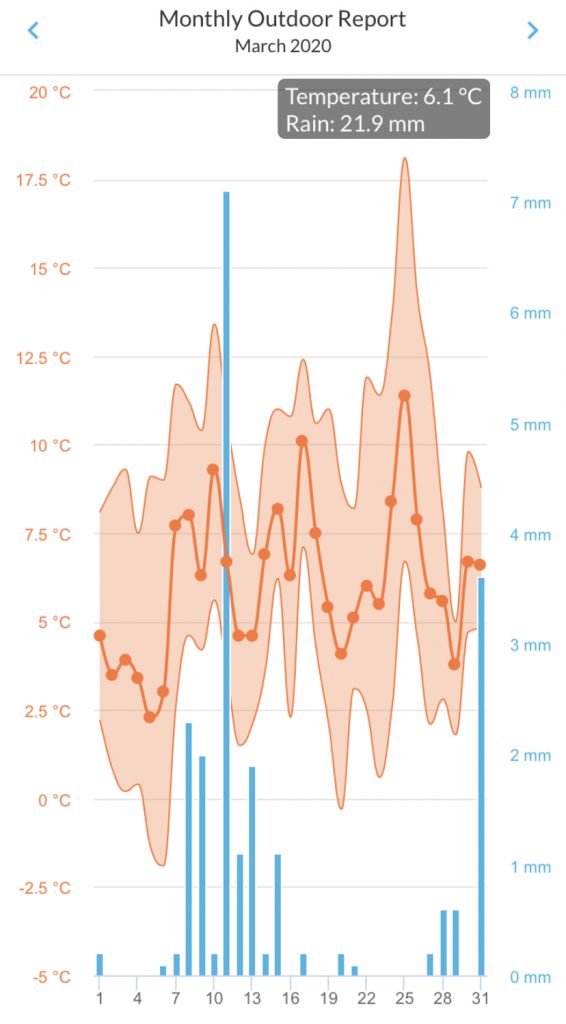 (Visited 120 times)