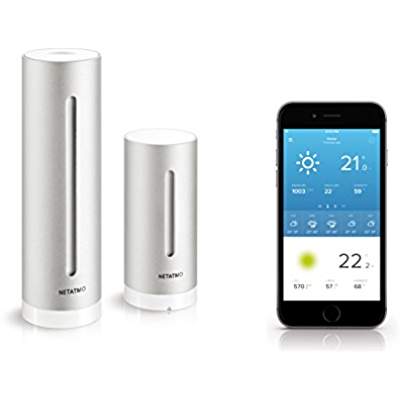 After lots of configuration, I've now got live data from the Weather Station onto this site. It's still very much in Beta testing at the moment, but you can now see live data from the current day at
Today's Weather in Gilesgate, Durham
There's details of the following Ephemerical Data
Sunrise/Sunset
Moonrise/Moonset
Day Length
Moon phase
The main meteorological data that I collect is then displayed. You can see the last 24 hours data, with the most recent data at the right hand side of each graph. The rainfall data shows the data from the current day, midnight to midnight.
Temperature
Relative Humidity
Dew Point
Rainfall
Barometric Pressure
The page is also available from the menu at the top of the screen as 'Live Data'.
I'll be adding to the page as I learn more about the software.

Why You Need a Home Weather Station
Use a home weather station to monitor your environment, both inside and outside your home, or install one in your greenhouse to help you keep an eye on the conditions in the garden. Home weather stations can bring you all sorts of data on the prevailing conditions: temperature, humidity, time, moon phase, wind speed, rainfall as well as air purity and co2 details.
Best Buy Weather Stations at Durham Weather Shop
weather station