Temperature
June was a very pleasant month in Durham, and very similar in nature to June 2021.
The mean temperature was 15.4 degC, which is well above the 1991-2020 mean for June of 13.6.
Sixteen days reached the 20 degC mark (last year had 21) and it got to 25 degC on 3 of them.
The warmest day was the day after the solstice (22nd), when 26.9 degC was recorded.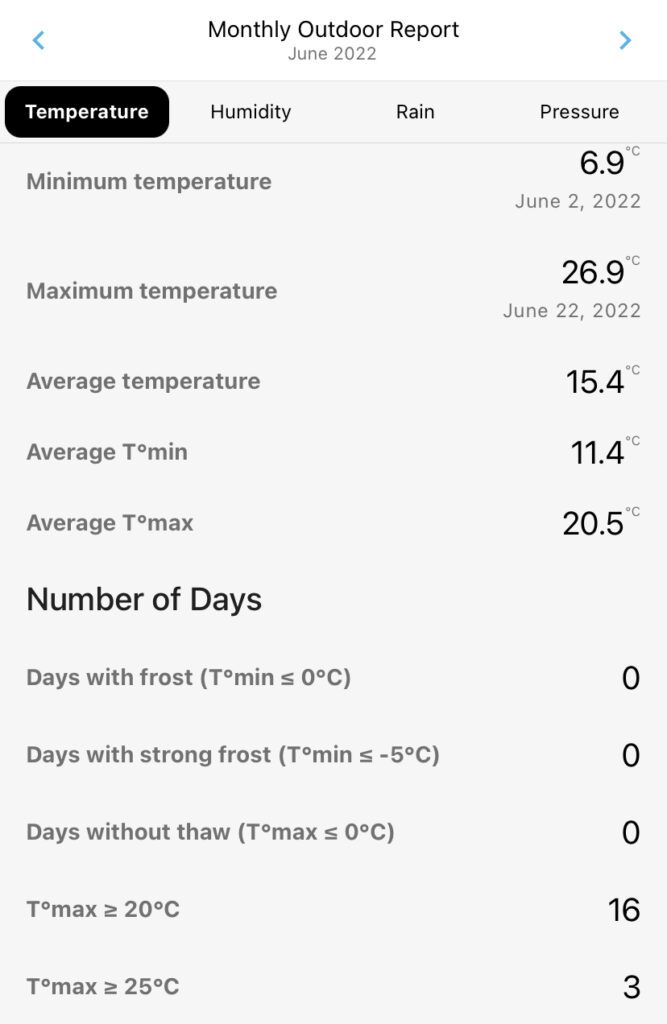 Rainfall
There were only 8 rainy days in June 2022, and the month was dominated by a 15 day dry spell ending on the 23rd.
Those eight days still managed to accrue 37.6 mm of rainfall, mainly from heavy, thundery showers.
The wettest day was 24th (11.2 mm) and there was another similar rainfall total on the last day (8.3 mm).
Mainly anticyclonic, but not excessively so.
The average pressure was only 1017.8 mb and the absolute high as low as 1034.0 mb on 4th.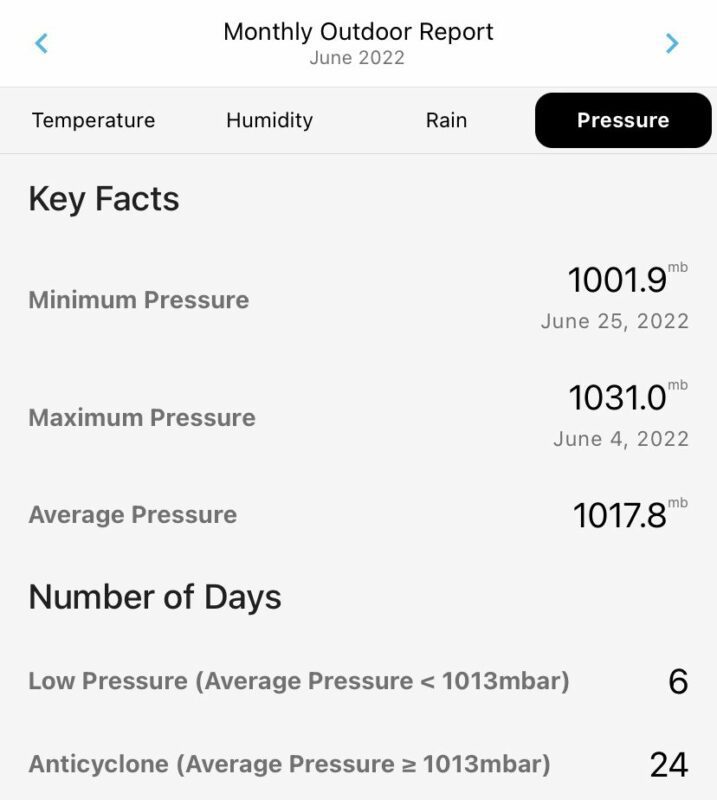 (Visited 122 times, 1 visits today)