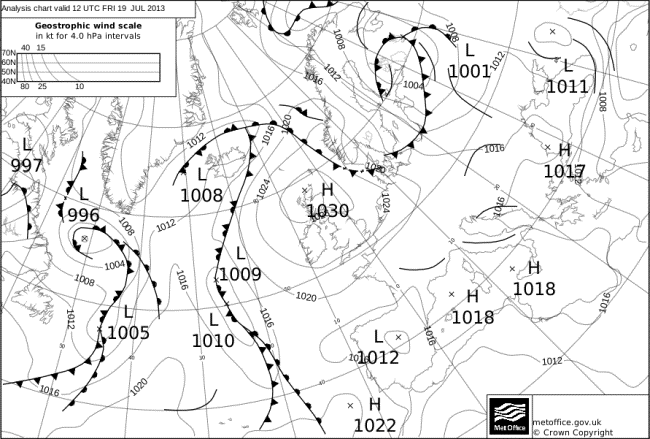 In contrast to everything that had gone before, it was the warmest July since 2006 and therefore the second warmest month on record at Durham since 1850. The absolute maximum (28.4°C) on the 9th was the warmest day at Durham since 18th July 2006. Only 5 days had a maximum below 20°C with 5 days above 25°C. The highest night-time minimum was 16.6°C on the 24th. The absolute minimum of 8.1°C has only been exceeded twice in July since 1962: in 1983 and 2004. The highest daily rainfall total of 39.2mm (28th) was large by Durham standards but only the wettest day since 18th May 2013.
Professor Tim Burt
Department of Geography
Durham University
http://community.dur.ac.uk/durham.weather/weather-data-2011-2015/the-weather-at-durham-in-2013/
Met Office : Hot dry spell of July 2013

Why You Need a Home Weather Station
Use a home weather station to monitor your environment, both inside and outside your home, or install one in your greenhouse to help you keep an eye on the conditions in the garden. Home weather stations can bring you all sorts of data on the prevailing conditions: temperature, humidity, time, moon phase, wind speed, rainfall as well as air purity and co2 details.
Best Buy Weather Stations at Durham Weather Shop
weather station