January 2008
A very wet, but mild month, with almost twice the normal amount of rainfall. The total ended up just 0.2mm under the 100mm mark. This eclipsed the previous record for January at Ferryhill by some 35mm. The year started with a very wet New Years Day, with 19mm faliing on the 1st. This would have been the 'wettest day' in most months here, but it was beaten on the 21st when a new wettest day for January was set. 23mm fell in the 24hrs. There was 4cm of snow cover on the 3rd January, but it soon melted.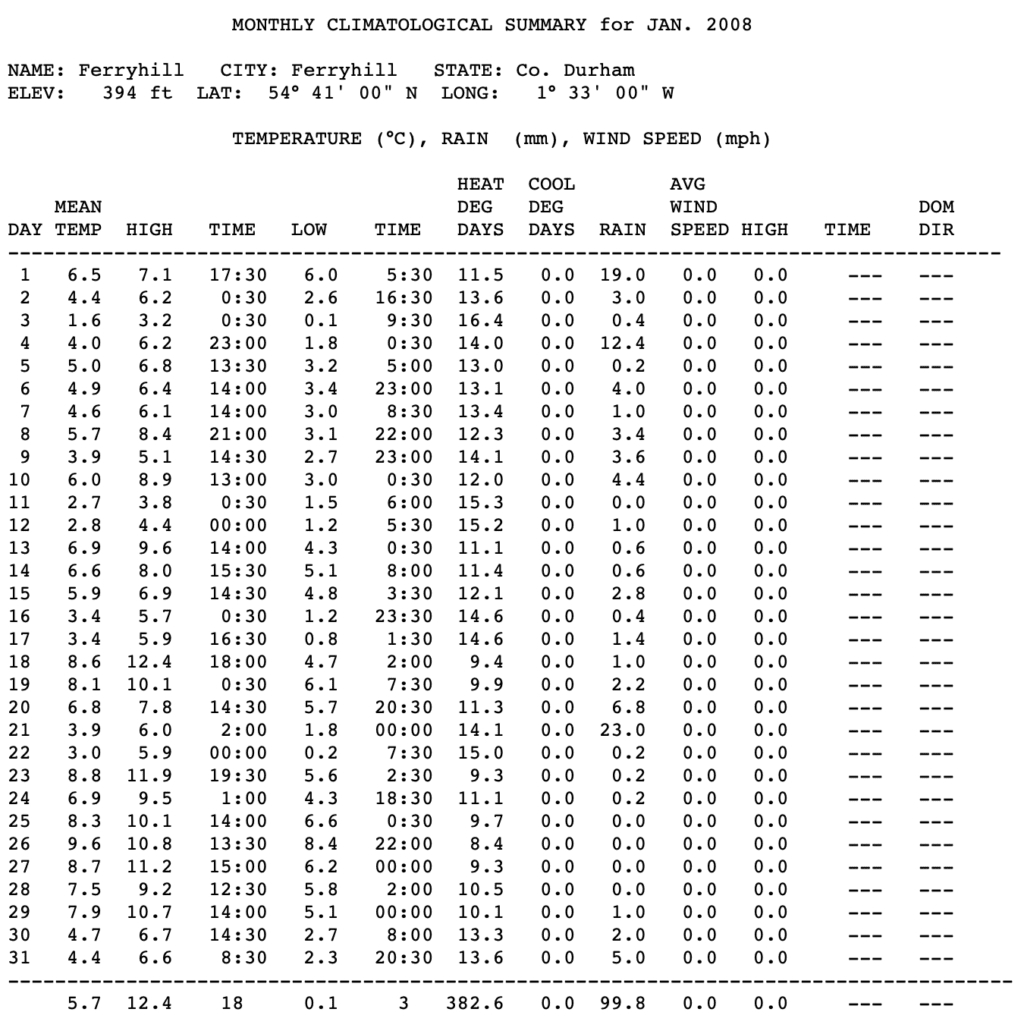 Why You Need a Home Weather Station
Use a home weather station to monitor your environment, both inside and outside your home, or install one in your greenhouse to help you keep an eye on the conditions in the garden. Home weather stations can bring you all sorts of data on the prevailing conditions: temperature, humidity, time, moon phase, wind speed, rainfall as well as air purity and co2 details.
Best Buy Weather Stations at Durham Weather Shop
weather station