DURHAM WEATHER 7 DAYS FORECAST
This Durham Weather 7 Days Forecast data comes from a NetAtmo Weather Station. This allows access to tomorrow weather, as well as the next week.
---
Windy Synoptic Weather Forecast Animation for next 10 days.
Data from Durham Weather Station
The Durham Weather Shop - Best buy Weather Stations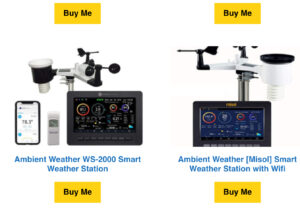 You can buy the
best home weather station
here! I have a little weather shop set up here at the Durham Weather website too (in association with Amazon.co.uk). Anything bought from it will support the site with a small commission, which will keep me in clothes.
I typically carry a selection of cost effective (aka cheap) Weather Stations that you can buy
here
. Perfect if you fancy becoming a geek, setting up your own system and starting to observe to prove the numbskulls at the Daily Express wrong! Snow Bombs my arse!
---