Hi there to all of our visitors!
We're a couple of days into March and we're all looking forward to Spring starting aren't we? Although we haven't seen much snow here in Durham, it seems to have been a long winter. Rain and wind mainly.
Because of the hot summer last year and continuing focus on climate change in the media, the website has really been booming in the last 12 months. Here is the traffic graph showing visitors and views over the last 12 months.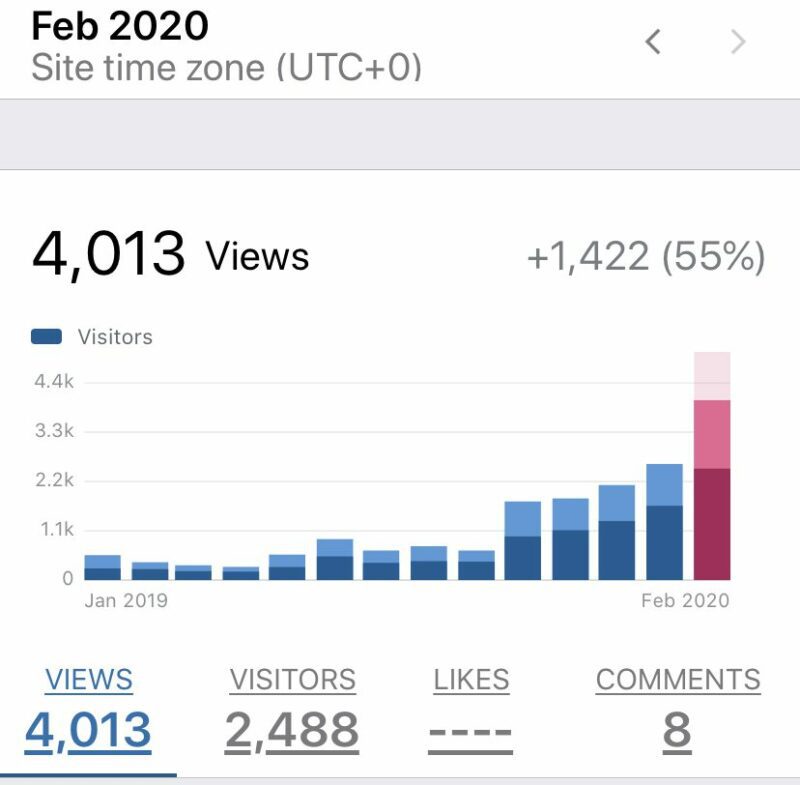 As you can see, from the early days of 2019, views have gone up from 296 in March 2019 to just over 4,000 in February 2020. Visitors have gone from 191 to just under 2,500. Those are huge increases. A factor of 11/12X.
Almost all of this is a result of organic traffic coming from search engines and my promotions on Twitter and Facebook. The Durham Weather Shop is attracting a lot of interest as people are being  increasingly drawn into cutting the 'fake weather news' propaganda peddled by the likes of the Daily Express by choosing to take their own measurements instead.
I have recently got to grips with an excellent plugin that now allows me to display live data from my own NetAtmo Weather Station here on the site. It updates every 10 minutes and you can see the data here on the Durham Weather Today page.
I'd like to thank everyone for supporting me at Durham Weather and I hope in 2020 I can continue to grow the site by providing you with more varied and interesting content.
Dave.