There was a very wild start to February, although it was relatively mild. Storm Ciara over the weekend of 8th/9th brought damaging gusts and flooding. The worst of it passed to the South of us, but there was major flooding in Yorkshire and winds gusted to 93mph in Wales.
The River Wear in Durham rose dramatically during the morning of Sunday 9th to peak at 3.05m late on the evening, flooding riverside paths.
Wintry showers on 10th-12th. Snowfall for the Midlands, Scotland and Pennines 15-20cm on high ground. Severe drifting on high ground.
The next storm (Storm Dennis) arrived on 15th/16th and was similar to Ciara. The river in Durham peaked at around the 3m mark again and the wind was very strong from the West. It stayed above 3m for many hours this time, with riverside flooding again causing problems. Nationally, once again, the south of the country was hit hard, particularly South Wales.
Some snow arrived in Durham late in the month on the 24th, but it lasted less than a day. From waking to a 2" covering on the morning, it had all gone by mid-afternoon. That was it for snow really.
The third and last big storm of the month (all at weekends!) was Jorge, named by the Spanish Met Office, which duly arrived on the 29th (Leap Year this year).
People around the Ironbridge area in Shropshire were in a desperate situation with flooding on the River Severn. There was also extensive flooding in Yorkshire around the Doncaster area.
The mean temperature for February was 5.4 degC, measured by the traditional method of max+min/2 method. The highest absolute maximum was 10.5 degC during the passing of Storm Ciara on 8th/9th. There were no air frosts at all recorded during the month.
The 9th was also the wettest day with 23.0mm of rain recorded. We also had yet another monthly total over 70mm in the last 12 months (this was the 7th time). The final total was 88.4mm.
On the last day of February, the barometer fell to 970.9mb during the passing of Storm Jorge (named by the Spanish Met Office). Heavy snow fell on the Pennines and there was a report in the Northern Echo about people being rescued from their cars in the Upper Teesdale area. Nothing in Durham City though.
There were only 5 days in February that could be described as anticyclonic. Four of these were in the first week.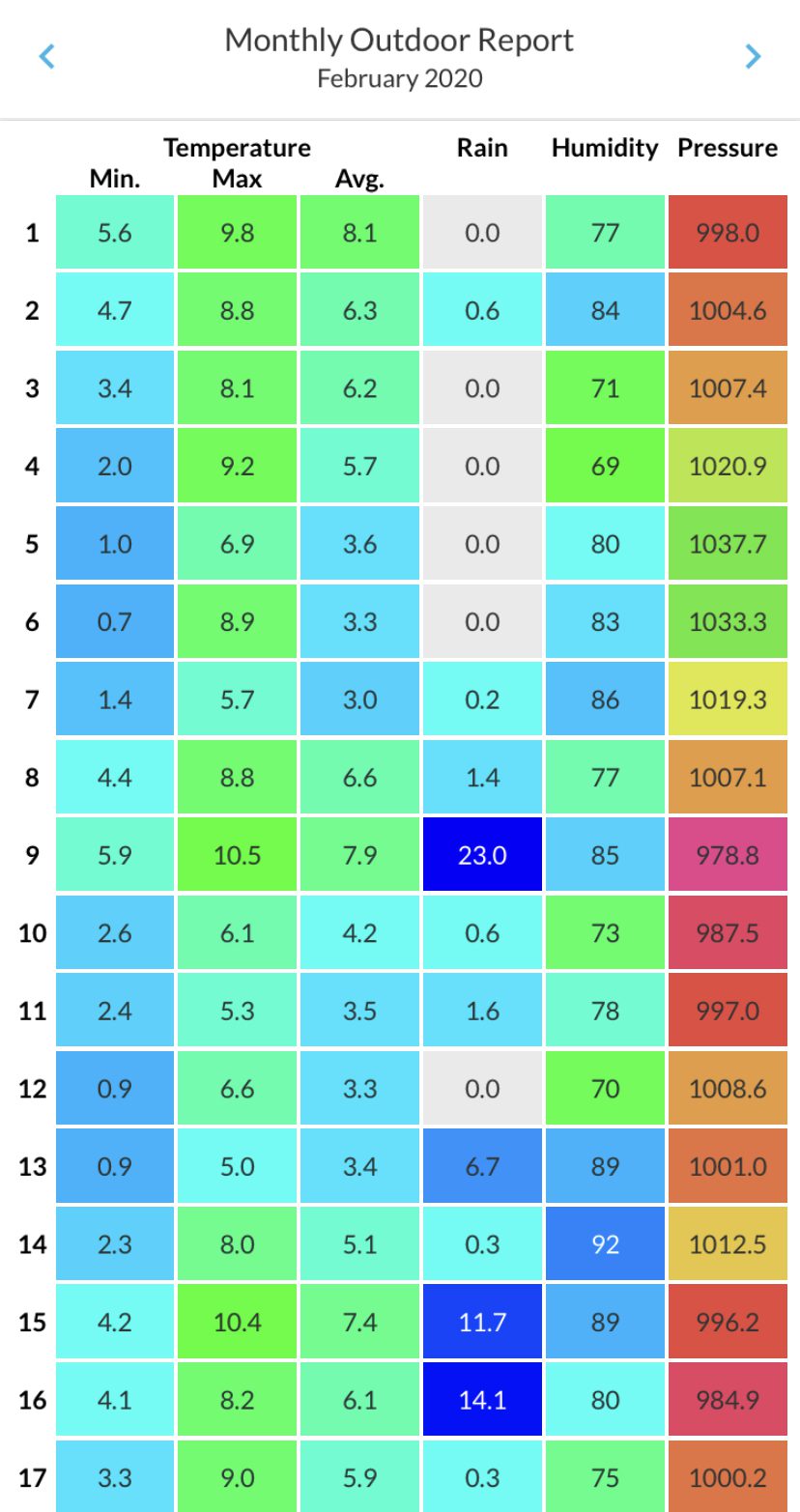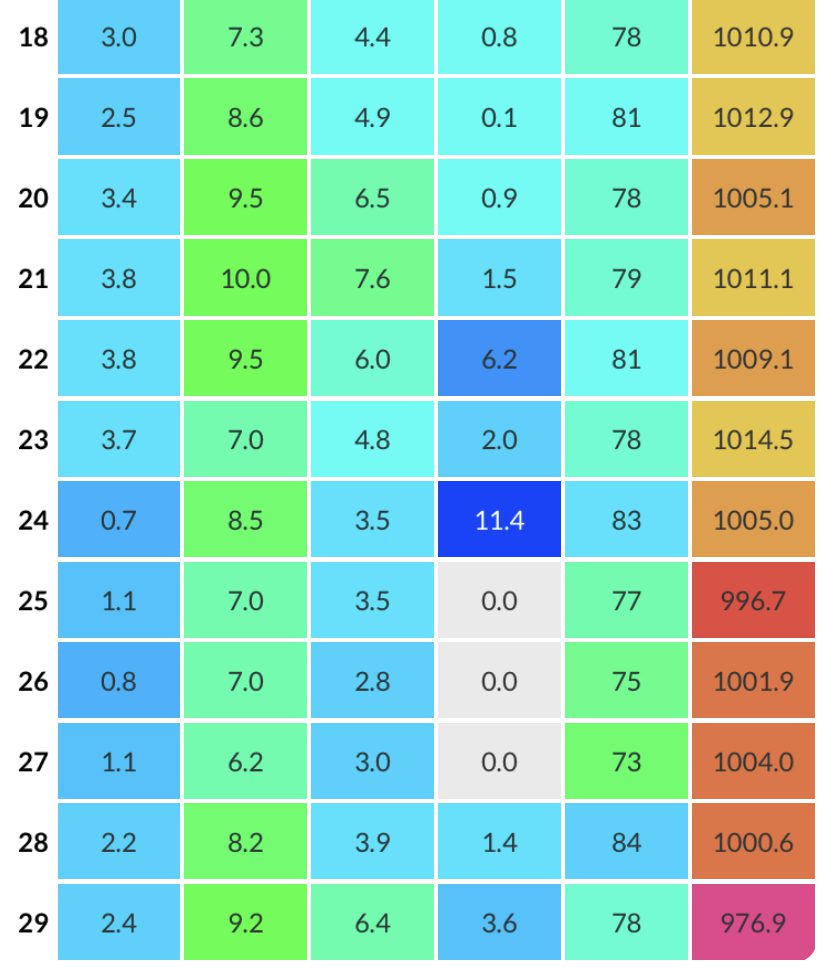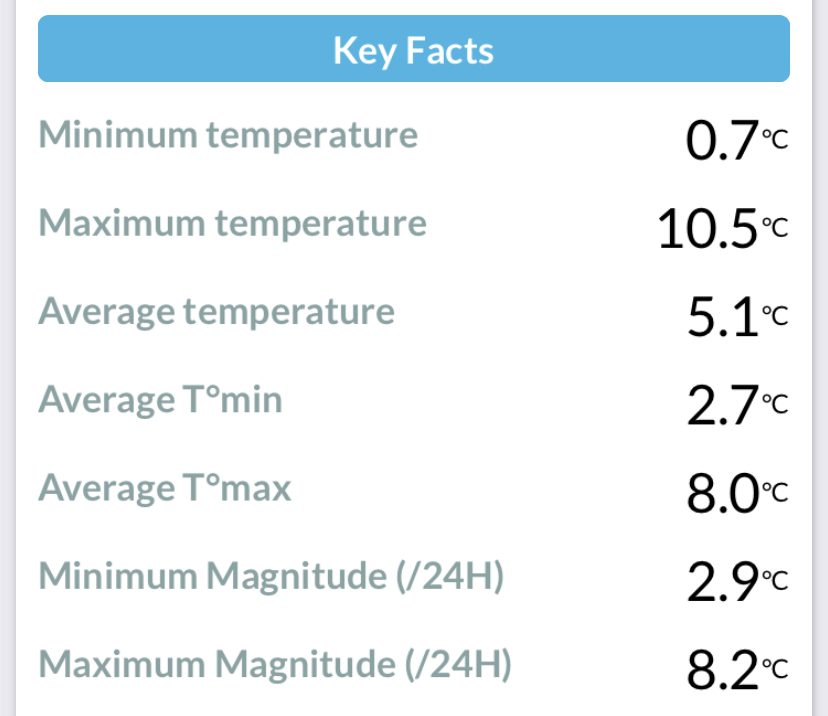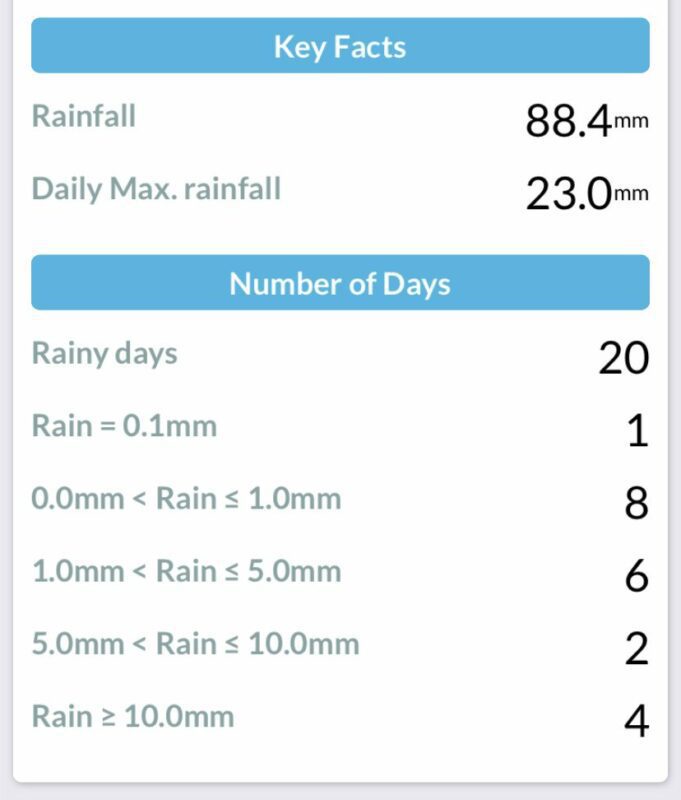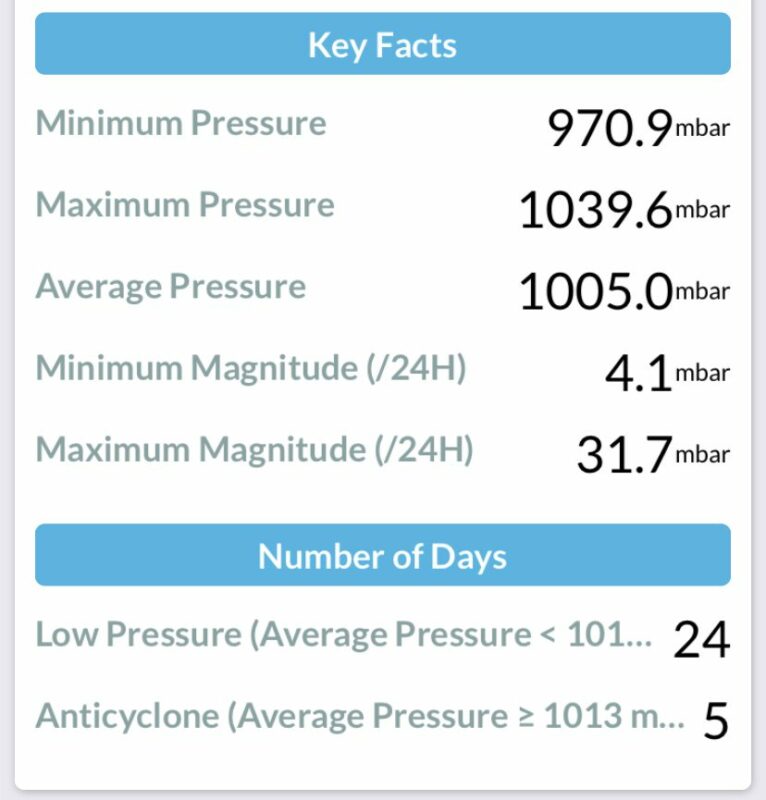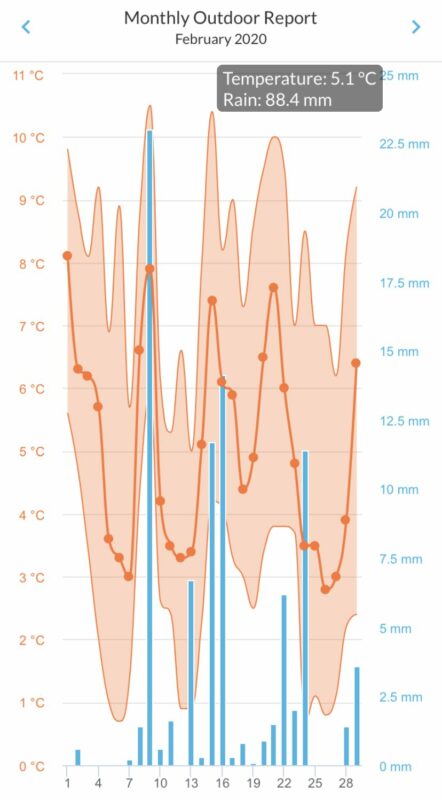 (Visited 69 times)