Temperature
In continuation from January, February 2022 was mainly mild. The mean temperature was 6.0 degC, which is 1.4 degC above the 1991-2020 climatic mean.  The month was still well behind the mildest ever February in Durham though, this being in 1998 (7.6).
There was only one recorded air frost, on February 11th, when the thermometer dropped to -1.7 degC. This is unusual for February.
The highest temperature was early in the month, 11.7 degC being recorded on the 2nd. This was nowhere near the record for February, which stands at 17.4 degC, recorded on 28th February 2012. The temperature topped 10 degC on nine occasions.
The average Tmax for February 2022 was 8.8 degC and the average Tmin was 3.4 degC.
Storm Eunice was with us on 17th-18th February, and with various warnings from the Met Office for wind and snow, we escaped with a light dusting on the morning of 18th.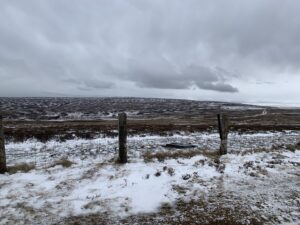 The grassland temperature sum had reached it's 200 degree day threshold by the end of the month. This is the temperature at which sustained plant growth is evident. This was well ahead of 2021, which had a long cold spring.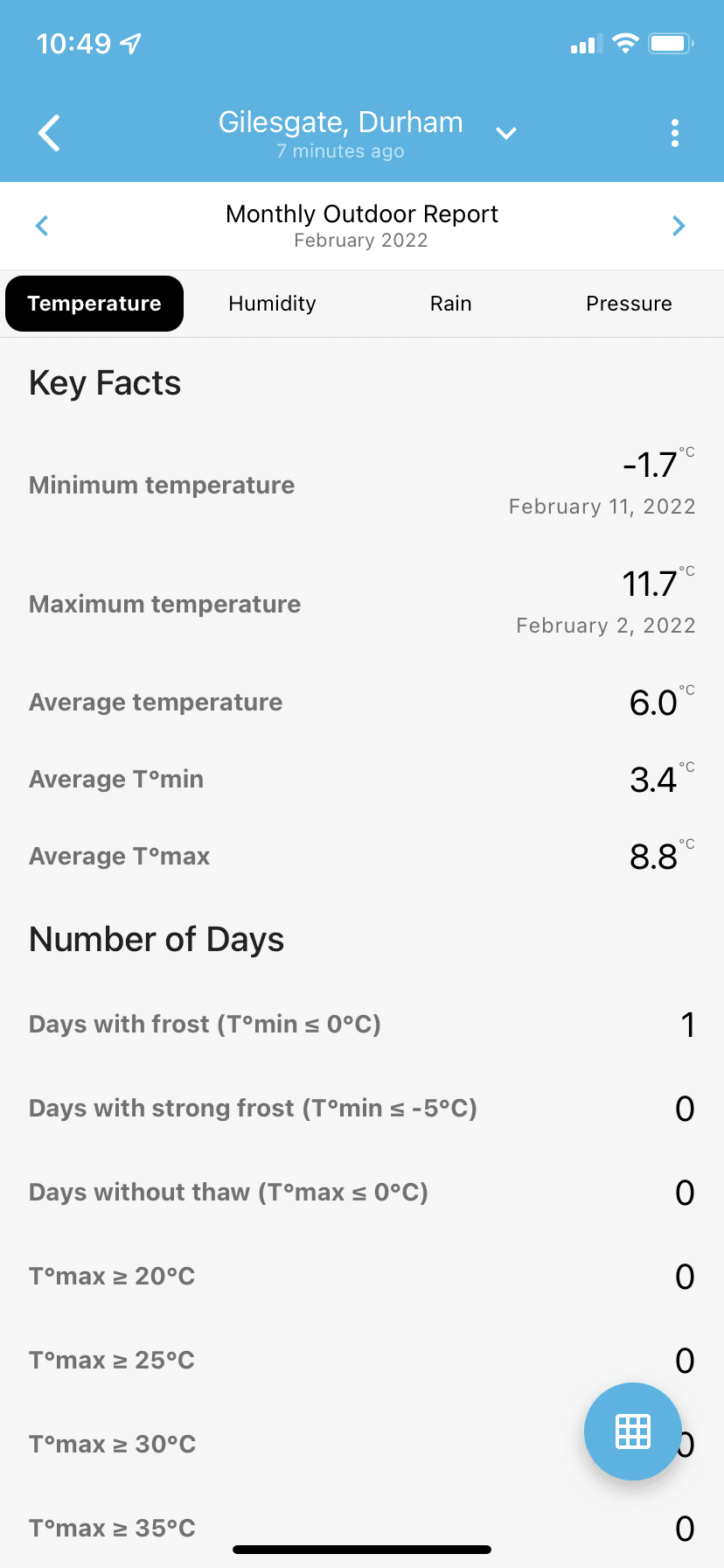 Rainfall
The rainfall total for February was on the high side of the mean (45.3 mm) at 54.6 mm. Most of it fell in the period 13th-20th, when the UK was attacked by low pressure systems. The wettest day was actually on the 20th, when a fall of 11.1 mm was recorded. A very mild, wet day.
There were 17 rainy days altogether, not unusual for February.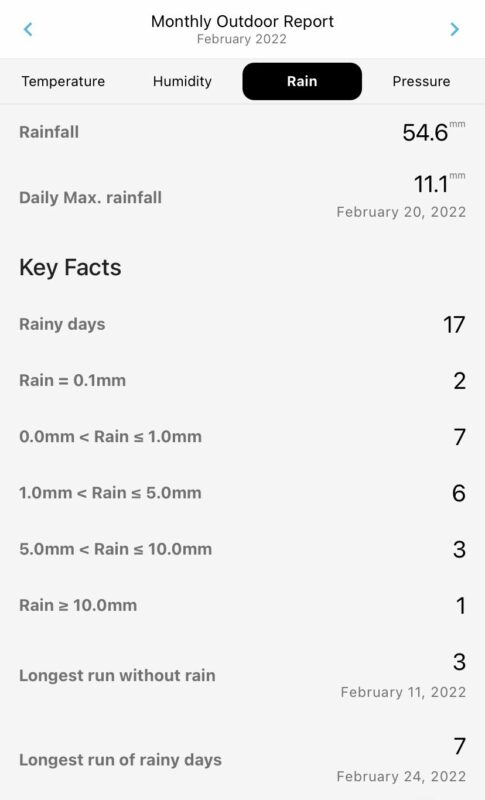 Barometric Pressure
The average pressure for February was 1010.9 mb, which makes it majority cyclonic. Most of this was in the middle of the month around the same period as the heaviest rainfall.
The minimum pressure was on February 18th during Storm Eunice (978.0 mb).
Maximum pressure was on February 11th, reaching 1034.4 mb. The clear skies gave the month's lowest temperature too.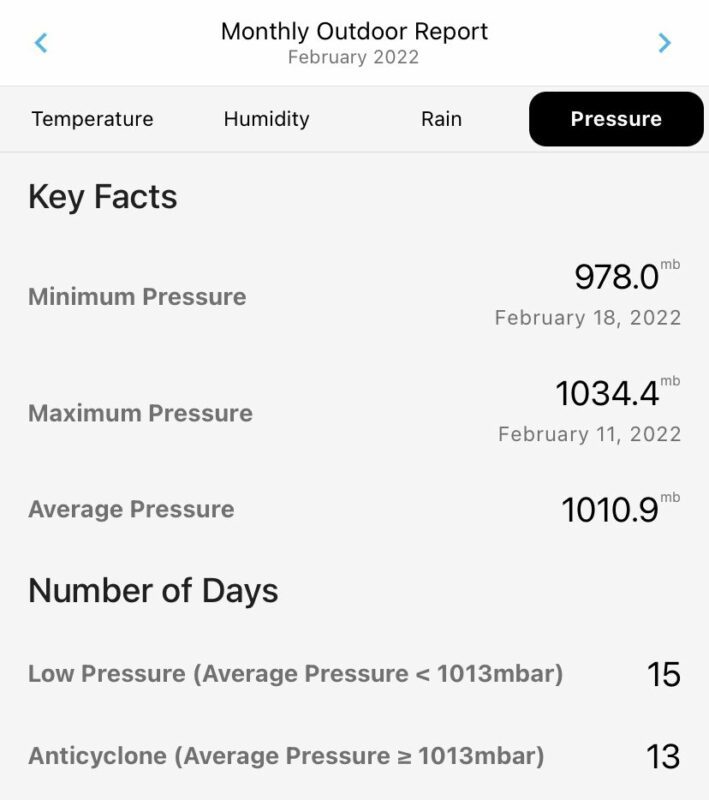 (Visited 137 times, 1 visits today)