December started quite wet, then mostly dry later. The second half of the month was quieter with a lot of High Pressure influence. Rainfall total was 41mm, which is only 72% of normal for December.
In late afternoon/evening of 15th December there was a fall of snow/sleet/freezing rain. A right hogs breakfast with strong south easterly winds. Precipitation total was 8mm overnight. It was all gone by morning as temperatures rose.
Temperature was well above normal for Durham, but not as high an anomally as the CET area, which recorded the 15th warmest December. In Durham, the mean was +1.6 degC above normal. The warmest day of the month was the last at 9.2 degC.
I had a data outage on Christmas Eve, resulting in one day of missing data. It did have a frost, so the total for the month was 6.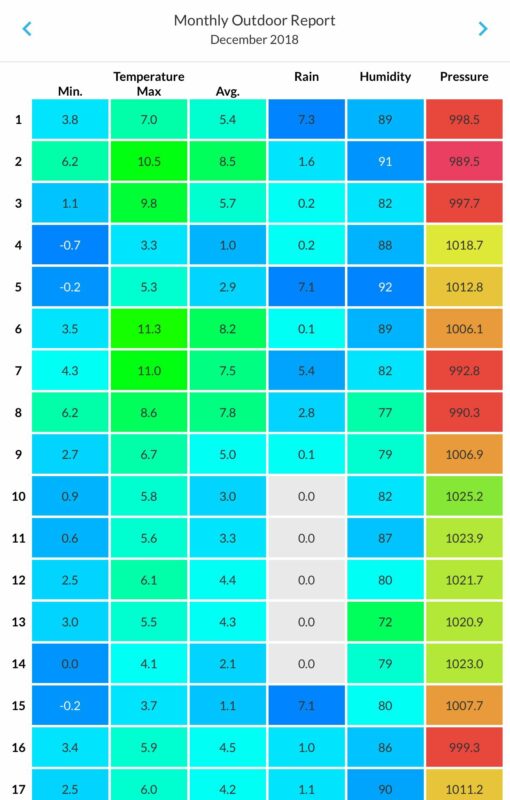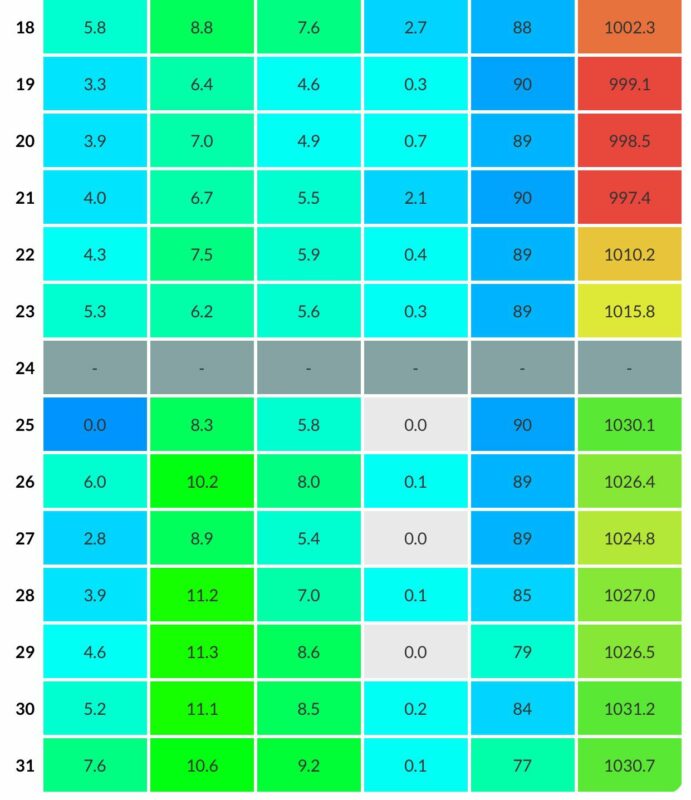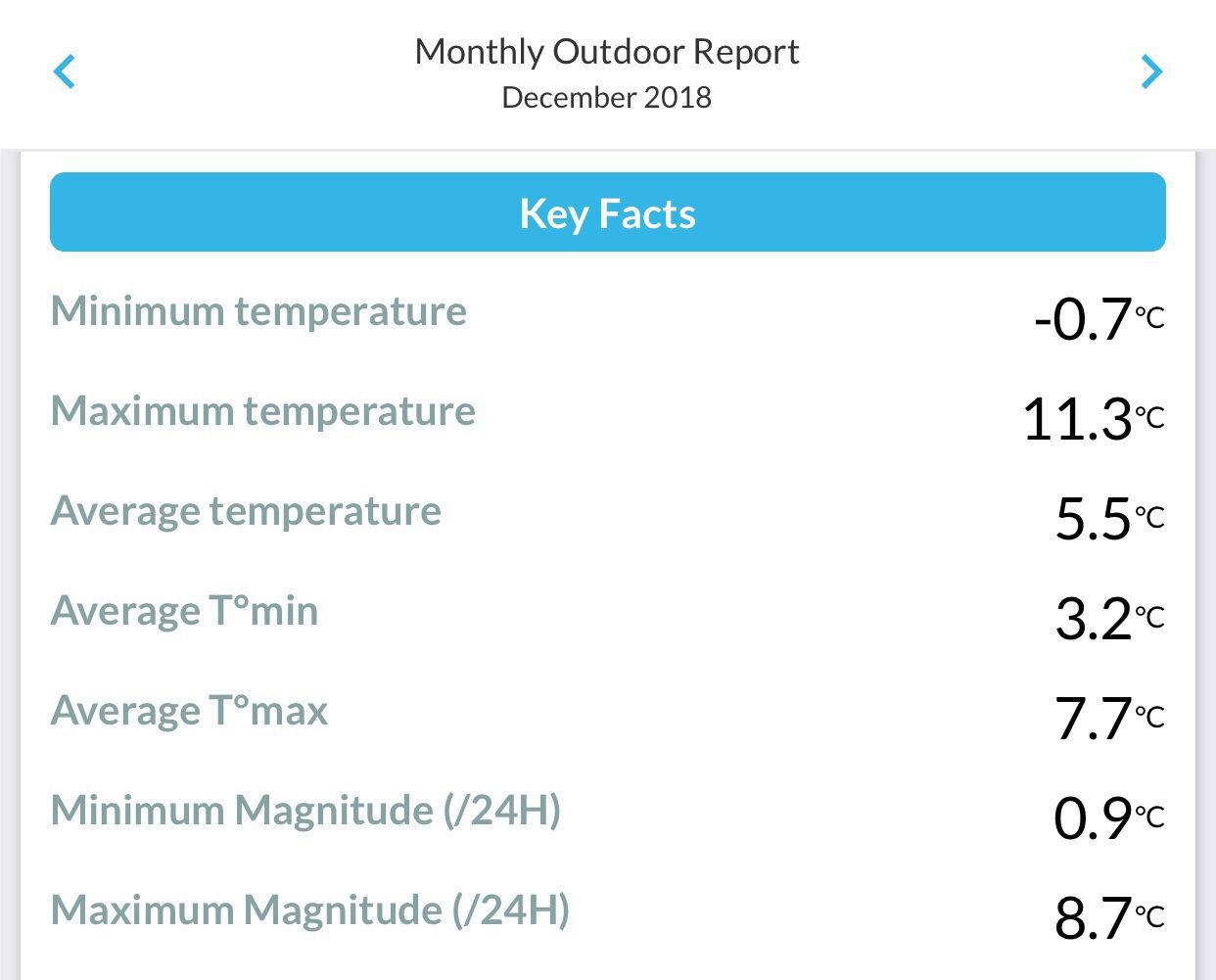 (Visited 121 times)