Wow, what an extraordinary month! April 2021 has been a remarkable month in the long history of weather records. The month was notable for a) It's frostiness and b) the lack of real rain in Durham.
April 2021 Temperature in Durham
April 2021 was actually colder than March 2021 at Durham by a significant sum. The mean for the month came in at 6.1 degC, a full 1.0 degC lower.
In April last year, the mean was 9.6 degC.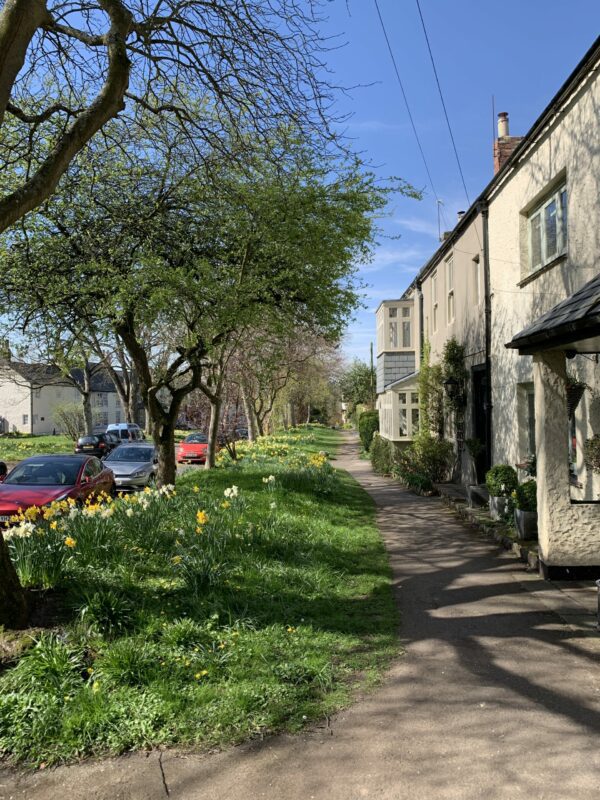 Snow on 11th April 2021.
The mean minimum for April 2021 was 1.6 degC (mean is 3.7) and there were 9 days with air frost between the 5th and 16th (and another two days that averaged 0.0 and 0.1 degC). That is considerably more than normal.
Low dew points and humidities were a feature, with air masses from the North and East being predominant. The relative humidity on the 23rd fell to 21%. Some days had a huge diurnal range,  18.2 degC on the 22nd (min 0.0, max 18.2) and 17.6  degC on 23rd (min 2.4, max 20.0) being notable.
Mean maxima weren't too bad in comparison at 12.0 degC (almost spot on the mean) and it actually hit the magical 20 degC mark on 23rd, which was a glorious Spring day.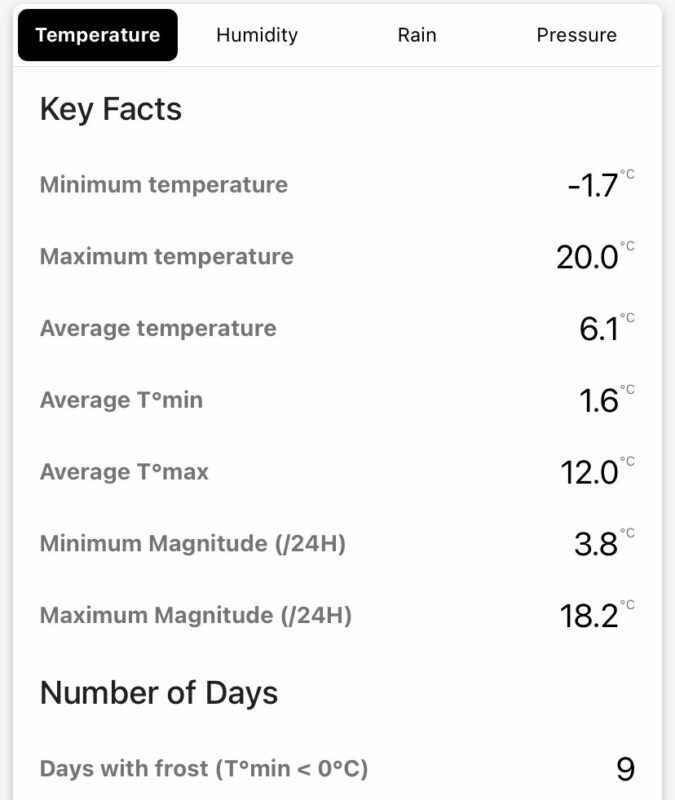 April 2021 Rainfall in Durham
The month was very similar to April 2020 in that very little rain fell at all in the first 26 days.
The eventual total of 16.1mm was almost all contributed in the last 4 days (12.5mm). There were no really wet days however, the wettest being the 27th with a rather modest 4.5mm.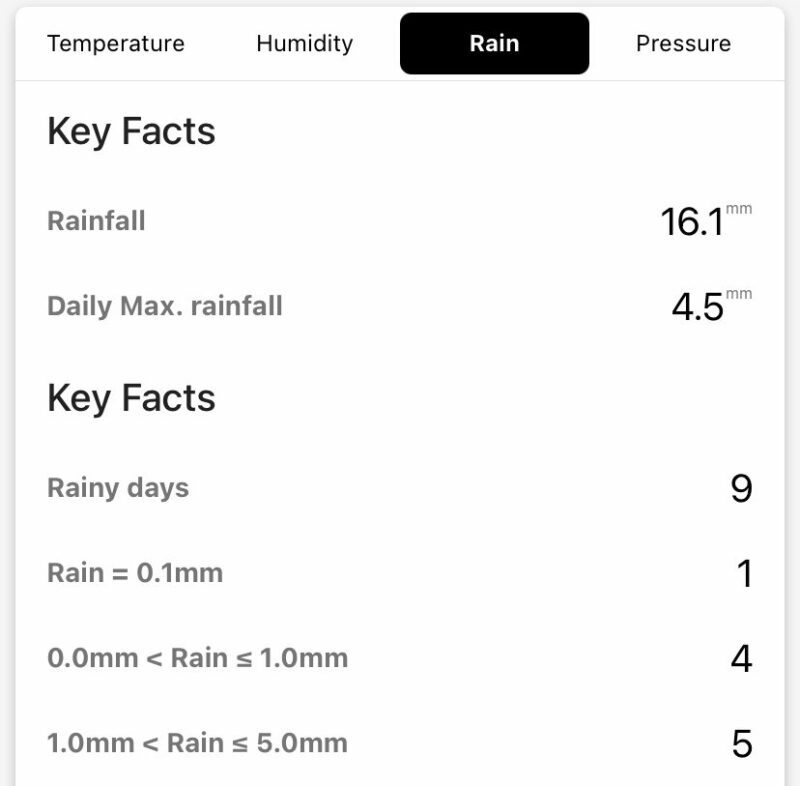 April 2021 Atmospheric Pressure in Durham
It was the complete Anticyclonic month. All 30 days were above the 1013mb mark, making it the most anticyclonic month i've ever recorded. The minimum pressure for the entire month was 1014.6mb and the mean was 1027.5mb.
Unfortunately, the main high pressure cells were in the wrong place for us, bringing strong cold winds from the arctic and scandinavia, significantly with cold, dry air aloft. Indeed, if the synoptic patterns had happened in January, we would have had a very severe month.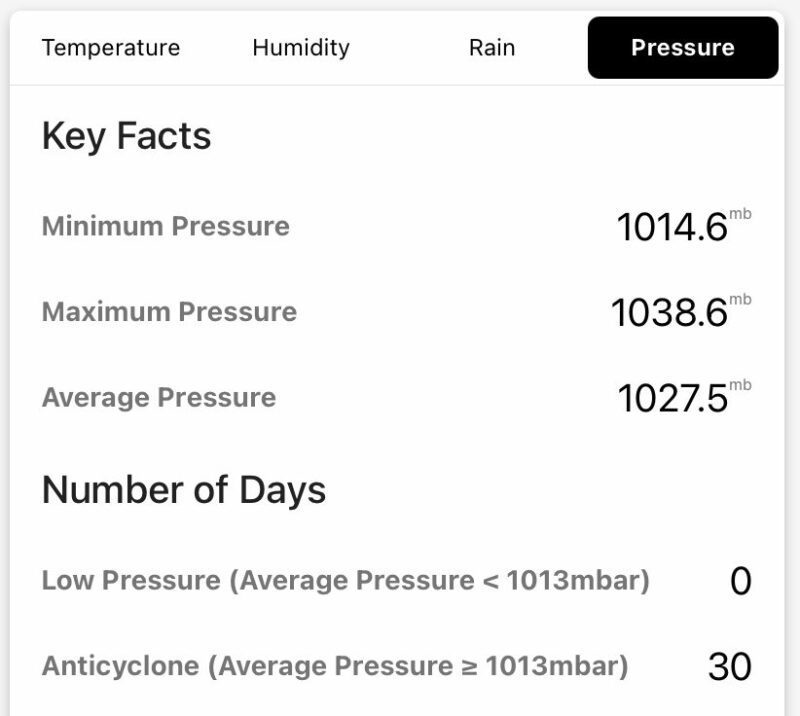 April 2021- The UK Weather picture
Pretty much the whole country experienced similar conditions. On the CET (Central England Temperature Record) it was the coldest April since 1986.
There have only been 15 Aprils in the whole record that have been colder than the preceeding March, so 2021 is again exceptional. The mean minimum on the CET was 1.0 degC, which is the coldest, beating even the extraordinary cold April of 1917 (1.4 degC).
Only April 1917 had more frosts (12) than April 2021.
It was also the 10th driest April on the record since 1772.
The sunshine total was high, rivalling last April's record.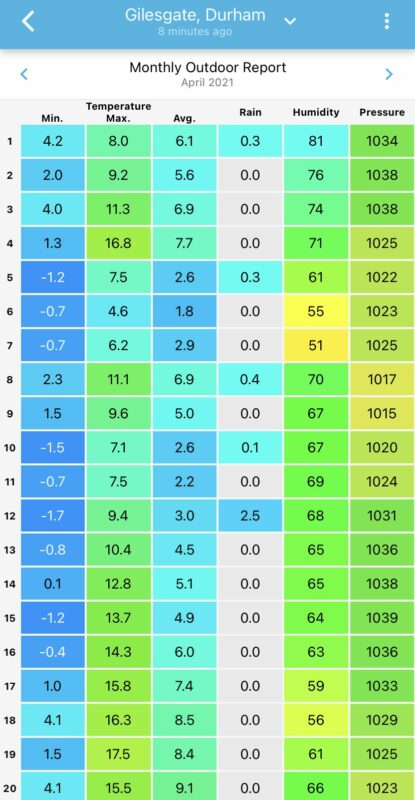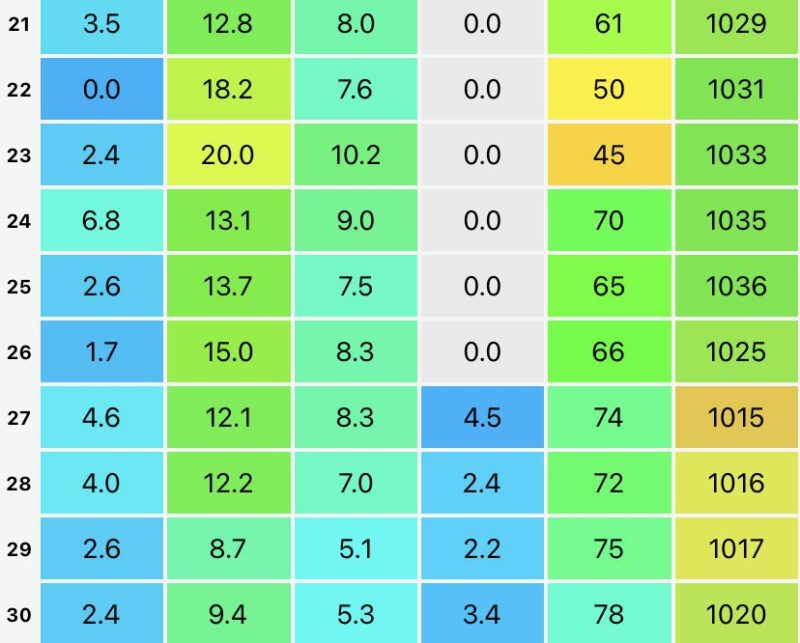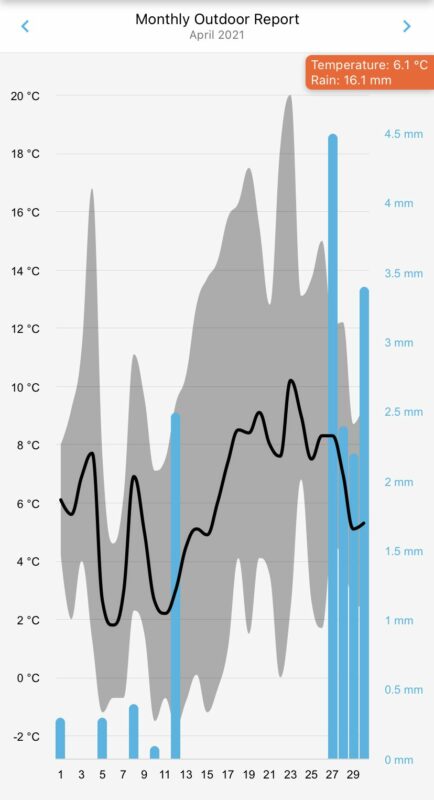 (Visited 159 times)